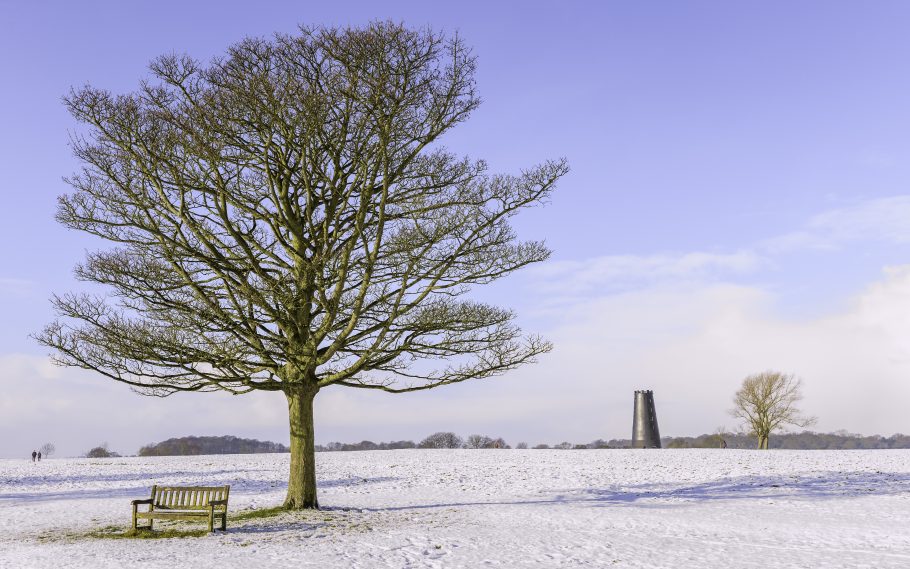 Wishing you a very happy new year.
Posted on December 07, 2018
We found this wonderful picture (above) of one of our wooden benches on Beverley Westwood in East Yorkshire and we thought that it is the perfect time of year to share it with you. It is one of 38 benches we have over the years installed under the trust of Beverley Pasture Masters. This is the York bench and has been weathering for quite a few years now and while it could do with a little TLC, it is still going strong.

It's been a great 2018 for us at Woodcraft with some really exciting projects under our belt. Here are some of the highlights.

Green Park Village development, Reading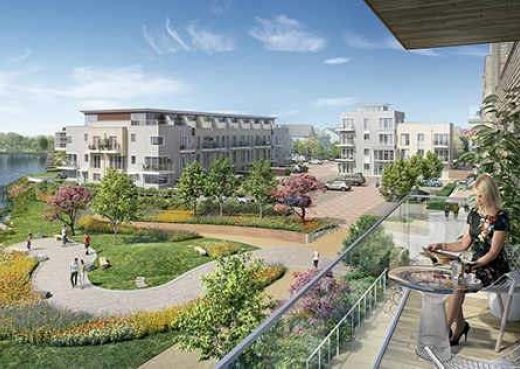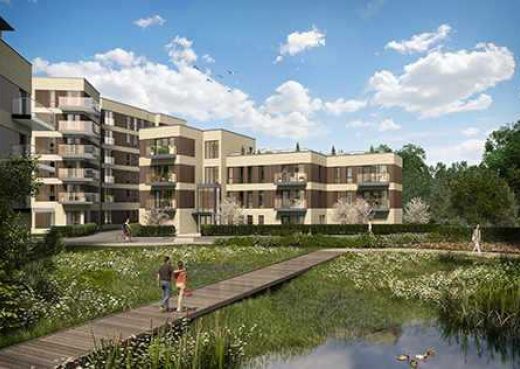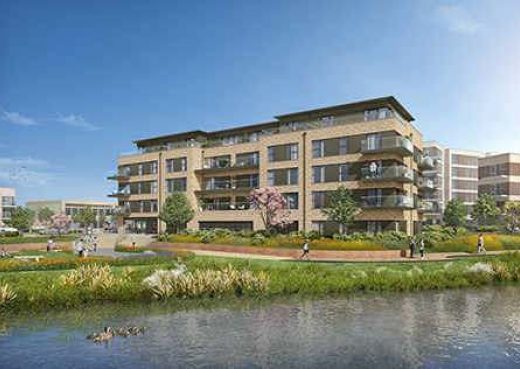 We were thrilled to be asked to supply our flagship York benches to be included in and around the grounds of the new exciting Green Park Village currently under development in Reading. It truly is a stunning lakeside community of homes, apartments, shops, parks and green spaces and we are honoured that the architects of this fantastic development wanted to complement their vision with our benches. More about this story here.
Burma Star Island Memorial Bench
Woodcraft UK was commissioned to design and manufacture the Burma Star bench at Burma Star Island in Queen's Park, Crewe. The bench mimics the bridge there which commemorates the men and women who served in HM and Allied Forces and Nursing Services during the Burma Campaign of the Second World War. We loved creating this piece and have a full article that you can read here.
Silver Gilt medal winner garden at the RHS Tatton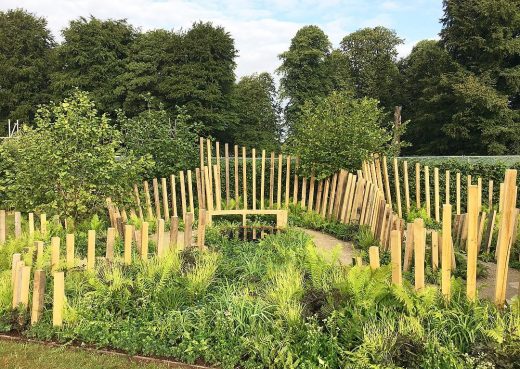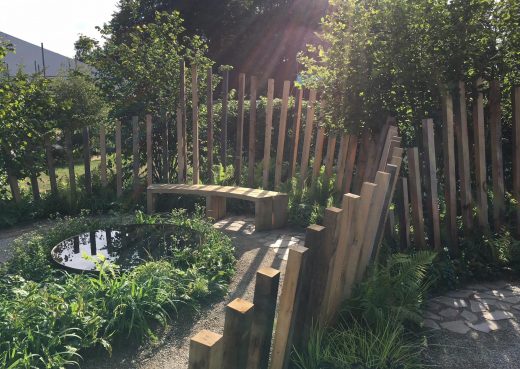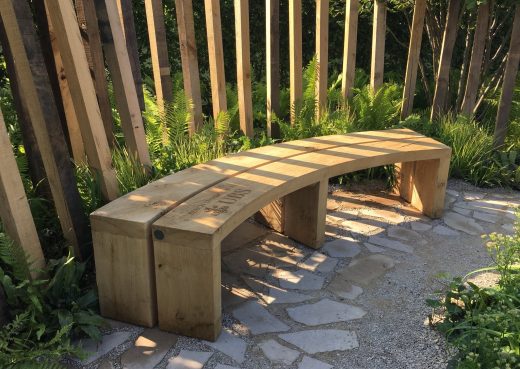 Our bench was featured in the RHS Flower Show Tatton Park in July in the garden Calm in Chaos designed by Max Harriman which took the Silver Gilt medal. This was a great project for us to be able to create and produce a real contemporary garden bench styled by strength and simplicity. More on this project here.

More benches rolled out for the WE100 campaign
The WE100 campaign project started in August 2017 and continued throughout the first half of 2018 with benches being installed across the country in train stations and shopping centres to promote healthy living and longevity. Here is the original post on the WE100 campaign bench.

Our York bench at Criccieth castle in North Wales
We were thrilled when we received an enquiry from Nick Kenyon asking us to produce a wooden memorial bench to sit in pride of place at Criccieth castle overlooking Cardigan Bay. The bench served as a fitting tribute to Tom and Kay Kenyon who loved the view from Criccieth castle. Read the full article here.

New designer range of garden benches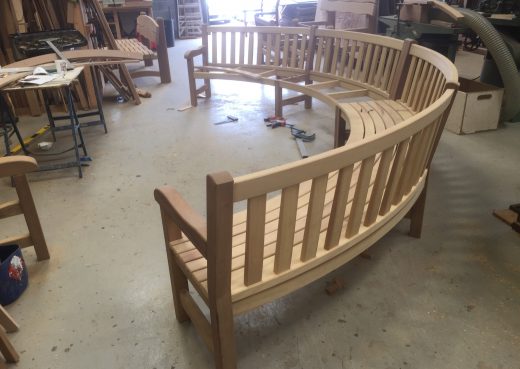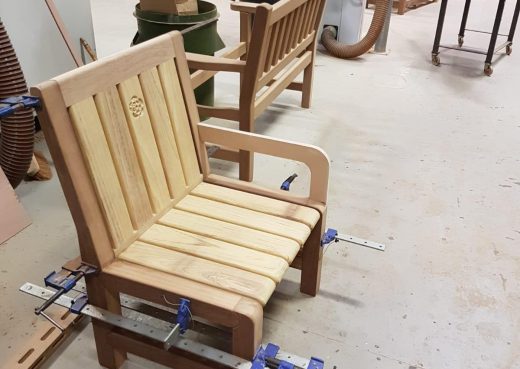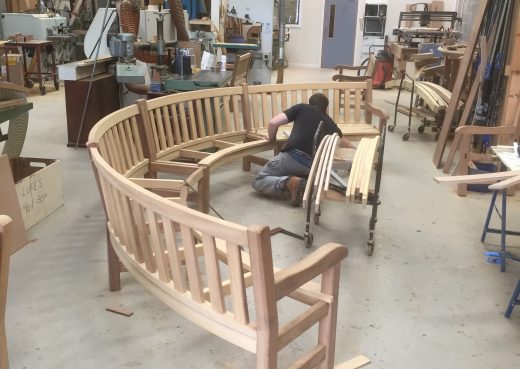 Due to an increase of interest, we have been busy designing and building bespoke and contemporary designer ranges of garden benches. It's a real creative boost to us to be able to create the unusual, the bespoke, and the one off's and we are immensely proud of what we have achieved so far. Click here for the full article but check back soon when we will be able to unveil the new ranges.

We are supplying bespoke benches to Regents Park London
We were delighted to be awarded the contract to supply a range of bespoke benches to Regents Park in London which is managed by The Royal Parks who joins our list of prestigious clients including Royal Hospital Chelsea and Kew Gardens. Full story here.
Looking ahead...
So 2018 has proved to be a creative and productive year for us and, with the new year ahead, we know that we have some great new exciting projects ready to embark on.
We hope that you have had a great year too and would like to wish all of our customers, old and new, the very best wishes for Christmas and a prosperous New Year for 2019!
All the best
Woodcraft UK