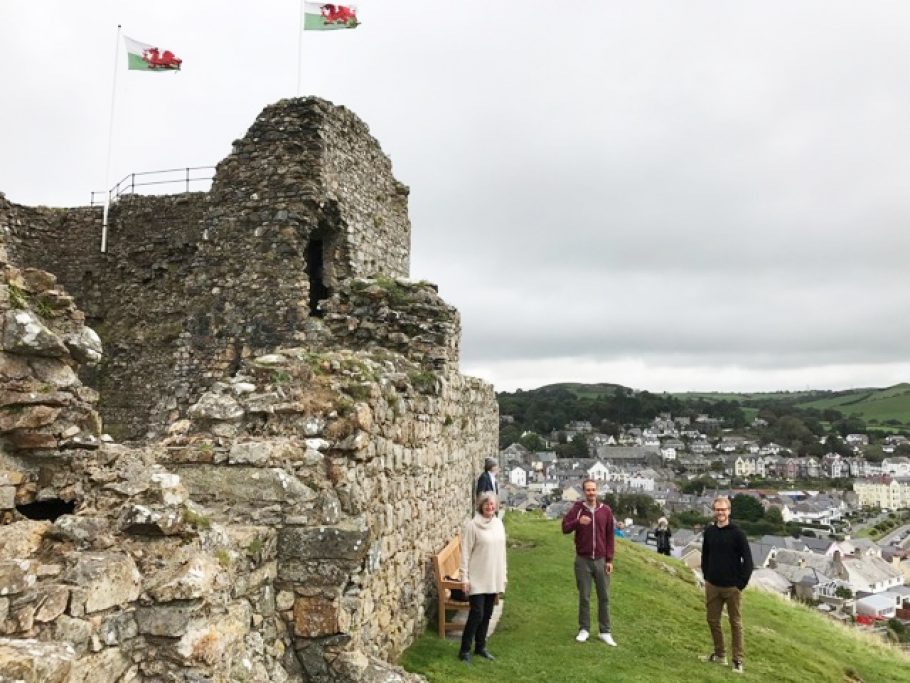 One of our benches is now happily installed at Criccieth Castle.
Posted on October 26, 2018
Dating back to the 1230's, Criccieth Castle in North Wales was built by Llywelyn the Great and was a native stronghold until English forces took it in 1283. Today Criccieth Castle is a wonderful tourist attraction and includes exhibits and information on Welsh castles as well as the Anglo-Norman writer Gerald of Wales. The castle also features a fabulous view of Tremadog Bay, a large inlet of Cardigan Bay, defined by the north Cambrian Coast and the Llŷn Peninsula of north Wales.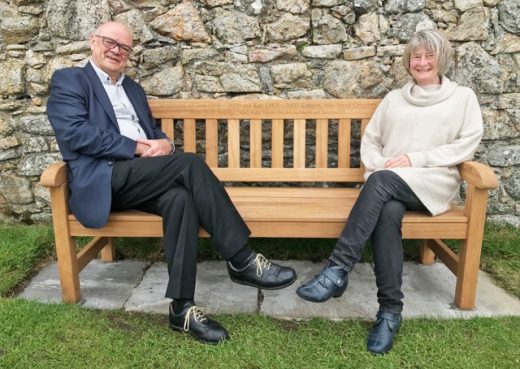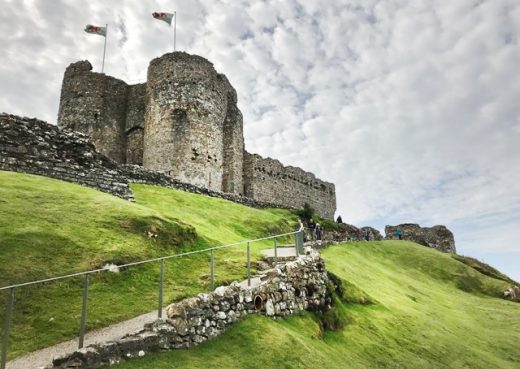 We were thrilled when we received an enquiry from Nick Kenyon asking us to produce a bench for this wonderful setting and worked closely with him who chose a York bench from our traditional range of memorial benches. We carefully engraved the bench with an inscription commemorating two family members who loved Criccieth Castle and transported the bench down to Nick's home in London.


From London our client personally took the bench to Criccieth Castle in North Wales where it was permanently installed. The York bench will weather naturally and is designed to withstand harsh winter conditions and should last for many years to come.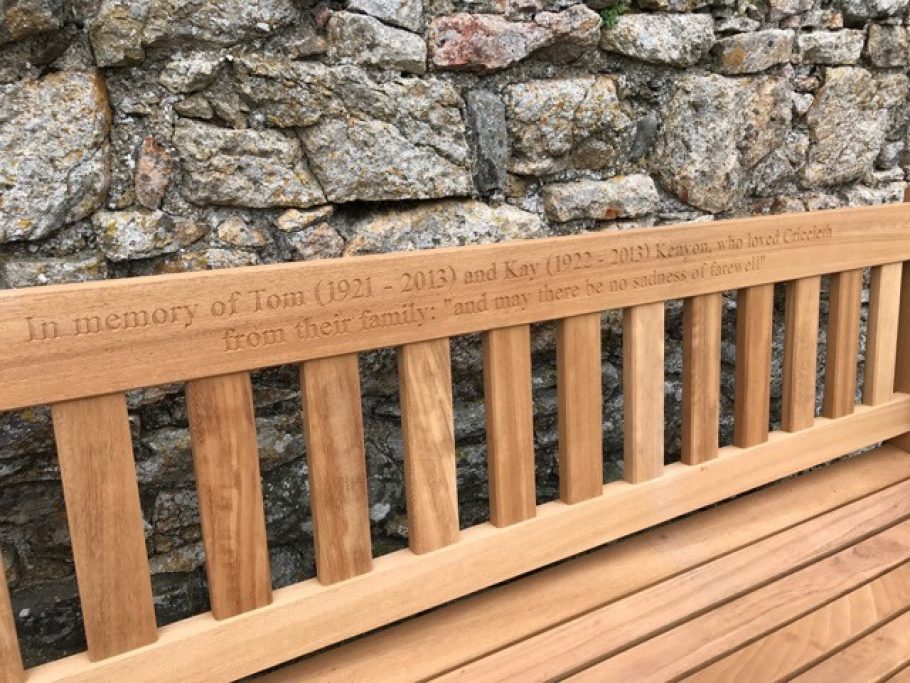 Criccieth Castle is managed by Cadw which is the historic environment service of the Welsh Government and part of the Tourism and Culture group and we appreciate their support in allowing the bench to be installed at Criccieth Castle inline with Nick's wishes.

We hope that our bench at Criccieth Castle will be a fitting tribute to Nick's loved ones and hope it provides a wonderful spot for many people to enjoy the view of Tremadog Bay.