/

The Lutyens Garden Bench Range
The Lutyens Garden Bench
A truly distinguished masterpiece.
The Lutyens Memorial Garden Bench was one of the most admired designs of Sir Edwin Lutyens, whose boundless creativity and imagination produced masterpieces in fields as diverse as architecture and furniture design. Woodcraft UK's re-creation of this magnificent bench remains true to Lutyen's original design, with its unusual frame, beautifully ordered slats on the back, fabulously carved back-rest and autograph armrests.
A truly distinguished addition to any garden, Woodcraft UK's superb hand-built Lutyens memorial bench serves as a fitting tribute to an iconic figure whose creative genius conjured into being the miniature delights of Queen Mary's Dolls' House – today preserved in Windsor Castle – and the imposing magnificence of The Cenotaph in Whitehall.
The Lutyens Garden Bench
Bench Sizes
Supplied in two lengths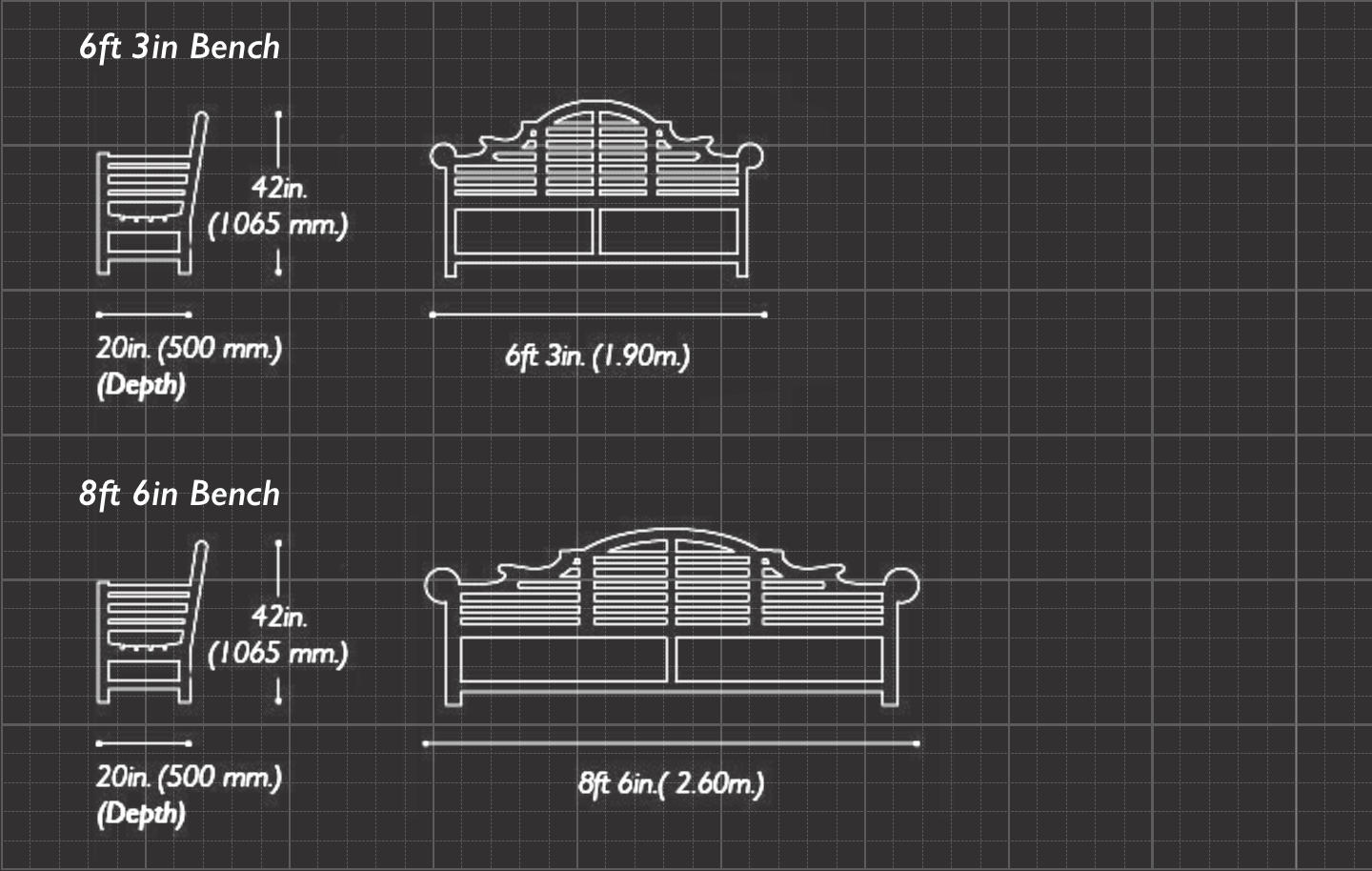 Standard seat lengths: 6ft 3in (1.90m) & 8ft 6in ( 2.60m).
Pricing
Please note: All prices are subject to VAT.