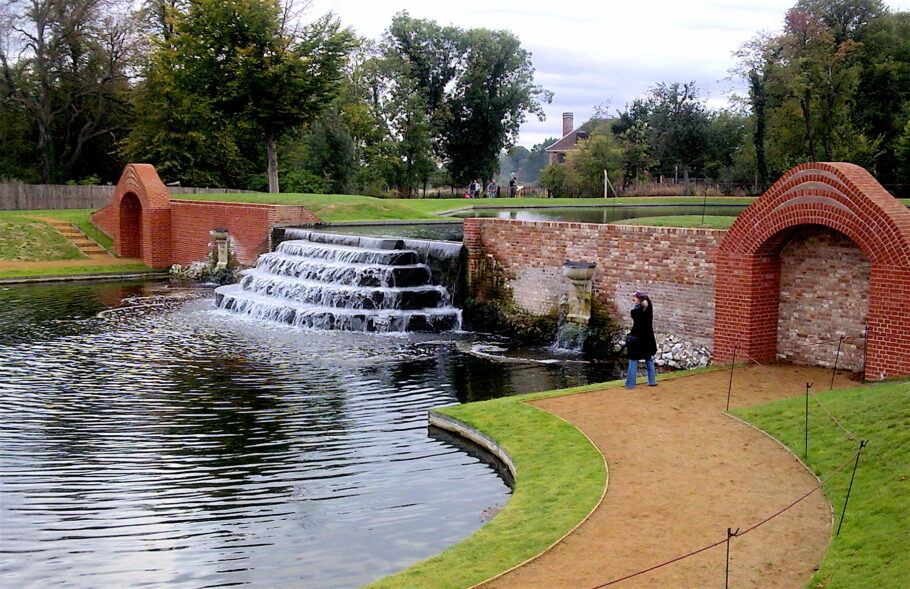 New Curved bench taking shape for Bushy Park
Posted on October 24, 2023
Picture credit: Bushy Park Water Gardens by John Thaxter
Bushy Park in Richmond upon Thames, London, will soon be the home to a brand new curved wooden bench that we are creating. We are super excited about this project and cannot wait to see it installed.

Immediately north of Hampton Court Palace, Busy Park, most of which is open to the public, is the second largest of London's Royal Parks, at 1,100 acres, after Richmond Park and is popular amongst tourists, local ramblers and joggers alike.
It boasts a range of natural habitats such as grassland, scrubland and woodland that makes the perfect host for it's local pheasant and deer populations.

Our curved bench
Next week we will be finishing this large curved bench and sending it down to Bushy Park for installation. Royal Parks London are a well established customer of Woodcraft's and as such we are very pleased to continue working with them on a number of projects.
Click on the pictures to enlarge
While this isn't the largest curved bench we have made, (see our South Hornchurch bench for the largest) we really think it will look fabulous at it's new location in the park.
We will have an update about this curved bench when it is installed but in the meantime if you would like to see more of our benches then see our Curved Wooden Benches page or follow the links below.