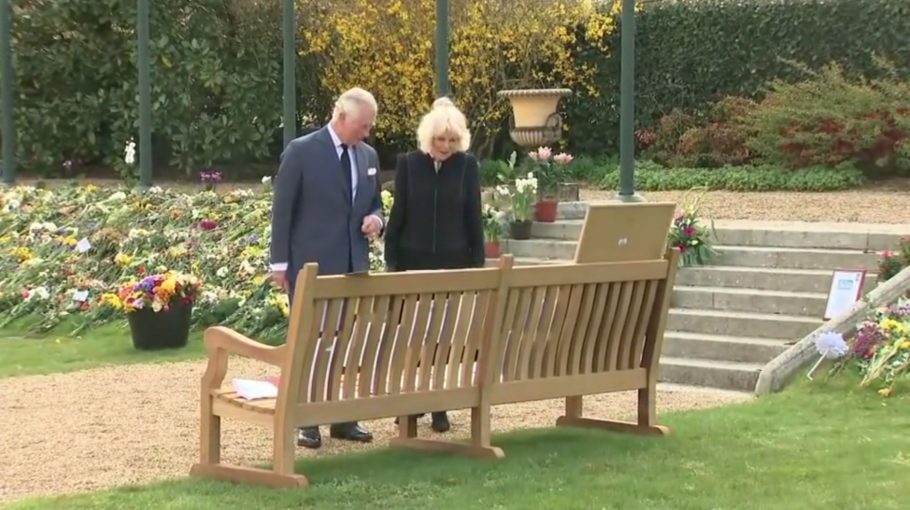 Our bench was spotted at the Prince Philip memorial tribute.
Posted on June 27, 2021
We are really proud to see our Regents Park bench formed part of the Prince Philip tribute in April at Marlborough House in London.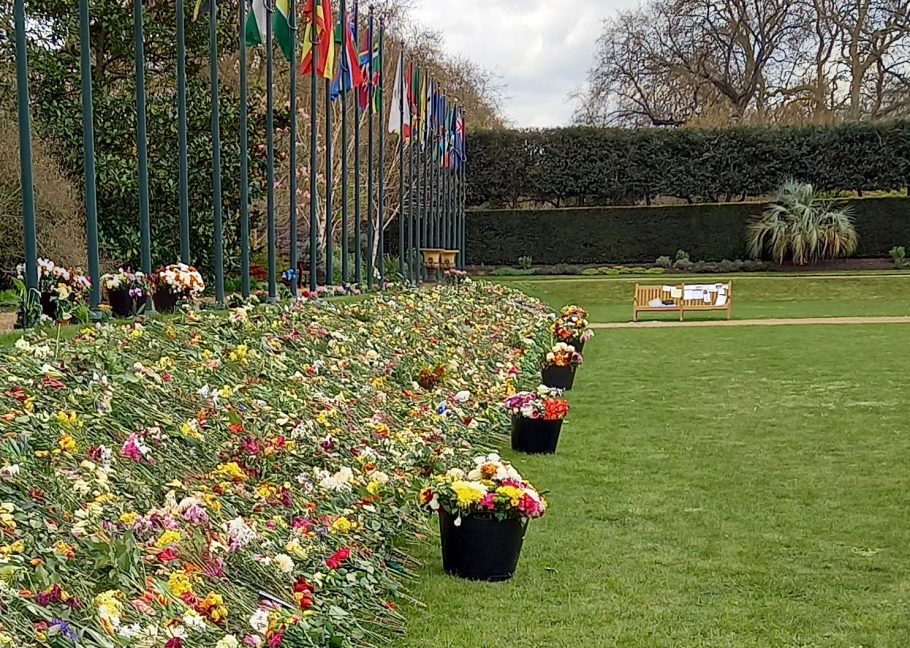 The flowers and condolence messages adorned the memorial site as Prince Charles and Camilla inspected the array of tributes of which our bench formed a central piece. As part of our work with Royal Parks London we manufactured and supplied many park benches to their various public parks across London and seeing our bench perform such an important task was indeed an honour here at Woodcraft UK.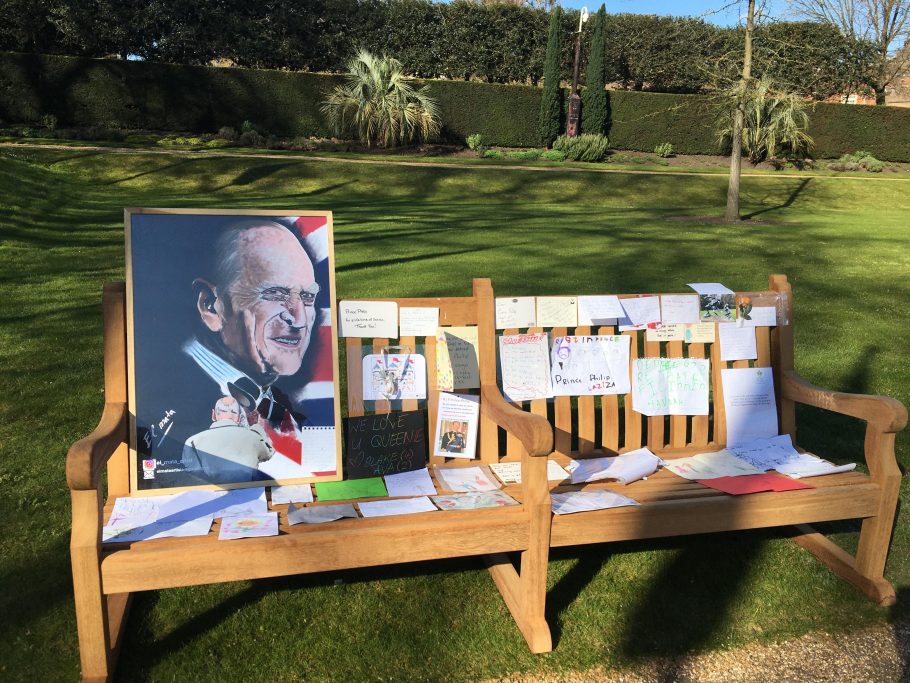 We built the Regents park benches back in 2018 and we are really glad they are fitting in down at their new home. More information about our Regents Park bench can be found here and another post here.