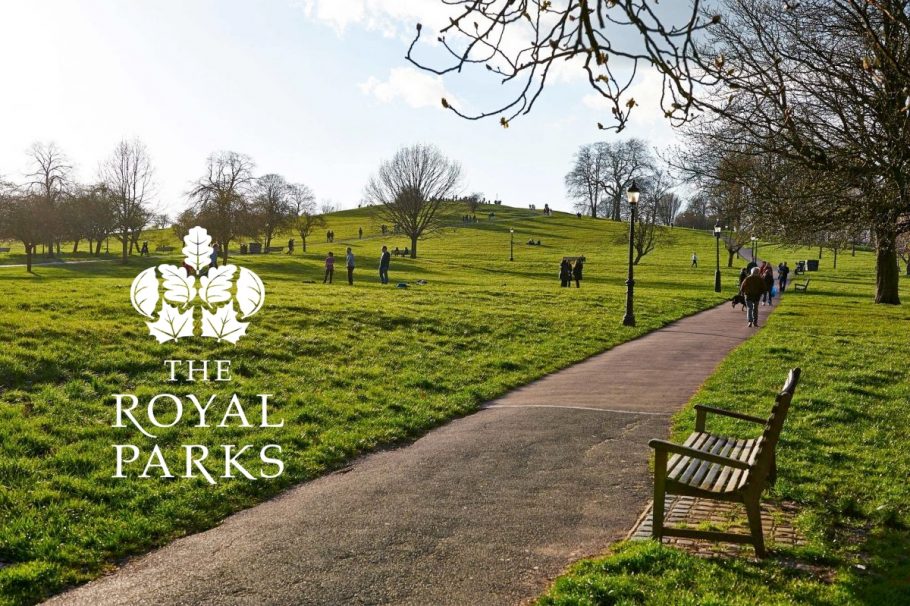 Regents Park bespoke wooden benches in production
Posted on January 07, 2019
Work has begun on our bespoke wooden benches for Regents Park in London and the first bench of this order is completed. We built this style of wooden bench to their own specifications and is exclusive to Regents Park and therefore will be called The Regents Park.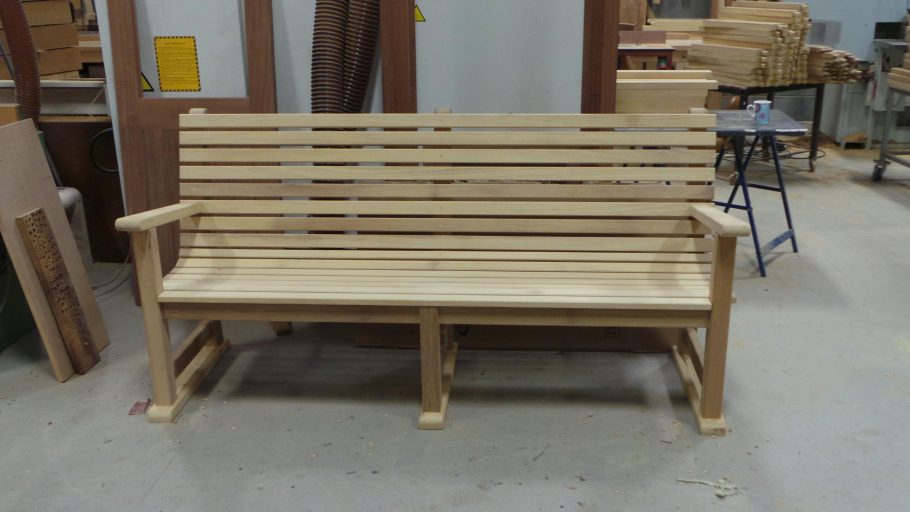 This is the first completed bench destined for The Regents Park in London and forms part of the first batch of wooden benches for the first of 3 deliveries.The Regent wooden bench has been manufactured entirely out of FSC certified Iroko with COC (chain of custody) certification which means the hardwood only comes from sustainable sources.

F.S.C stands for the Forest Stewardship Council and they help take care of forests and the people and wildlife who call them home and is recognised by WWF - World Wild Fund for Nature (formally World Wildlife Fund) as the "hallmark of responsible forest management". Chain of custody certification from forest to end-user makes sure that FSC materials have been checked at every stage of processing so that customers buying FSC labelled products can be confident that they are genuinely FSC certified.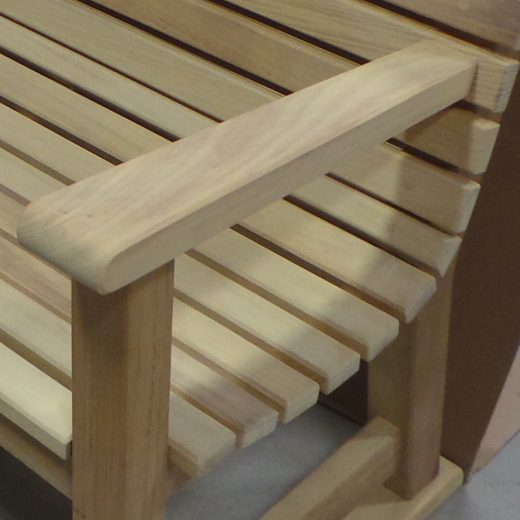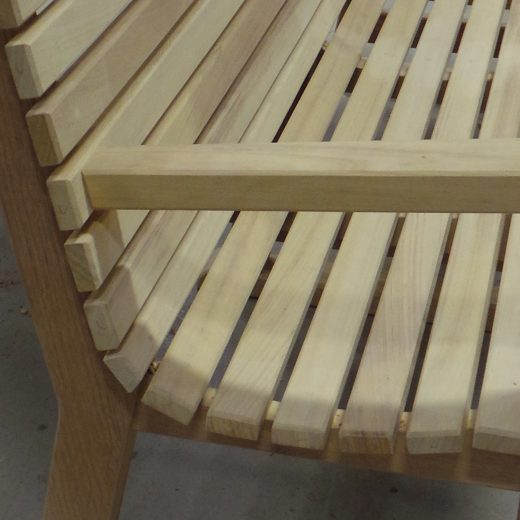 Production is going well with the Regent especially as the quality of wood is superb and the design that we are working with is fantastic. Every care is taken and attention to detail is paramount in order to get exactly right the curve of the slats from seat to back rest in a unified and evenly spaced order.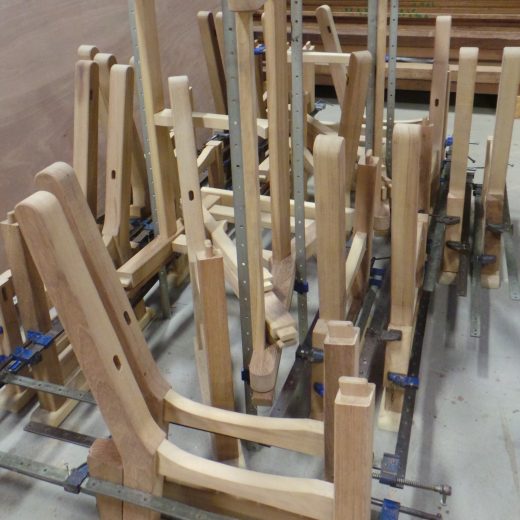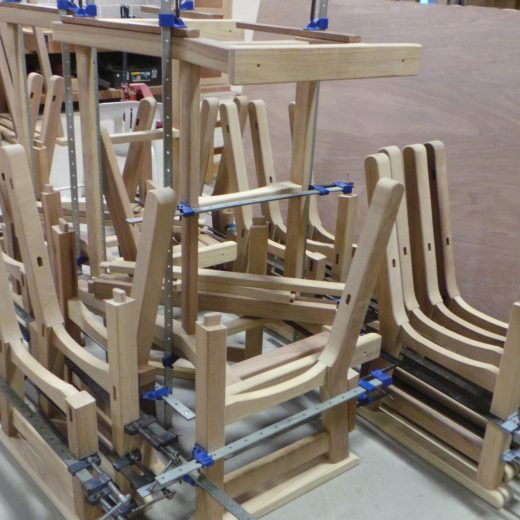 Having built the first bench and all went well we can produce the rest of the Regents Park bench components and clamp them up while the adhesive dries. These will be ready to be assembled soon and once finished will be delivered to Regents Park.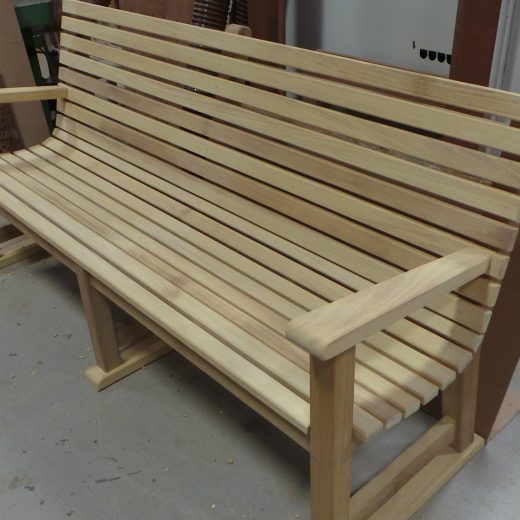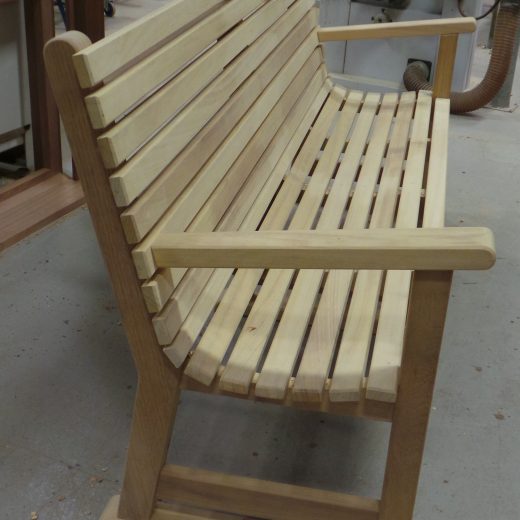 We are really excited to get underway with this project and cannot wait to see the park benches installed and used by members of the public.