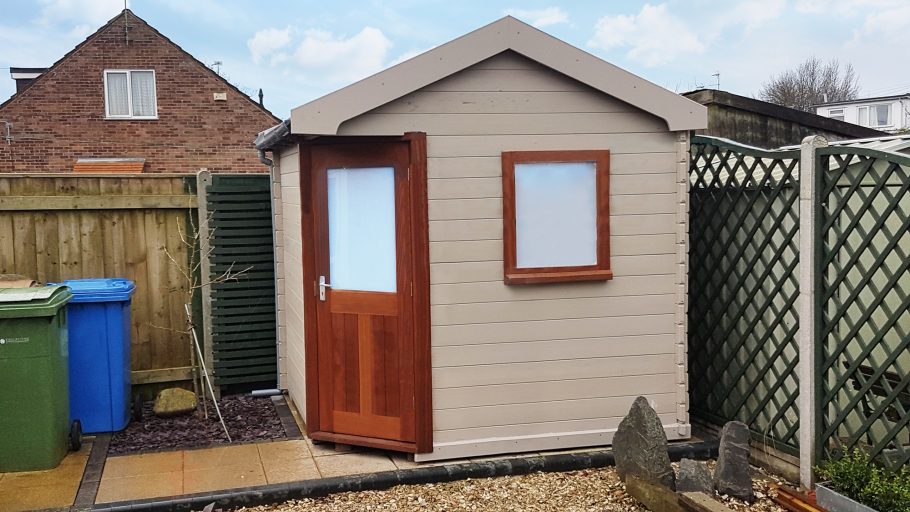 A cabin build by Woodcraft UK. Part 2 of 2
Posted on March 24, 2020
Following on from our previous post: A cabin build by Woodcraft UK. - Part 1, we have completed and installed this project.
We had a commission from a new customer to build a completely new product that we had not made before. This is a wooden cabin / summer house, built to the customer's requirements to fit a small back garden / patio area.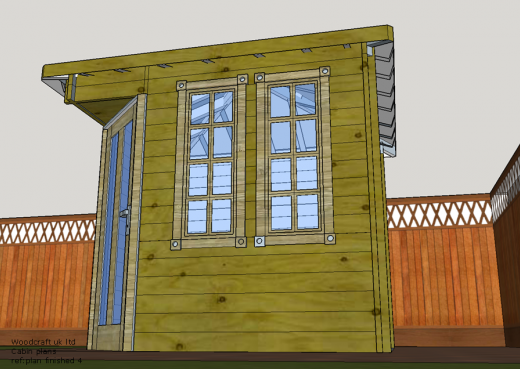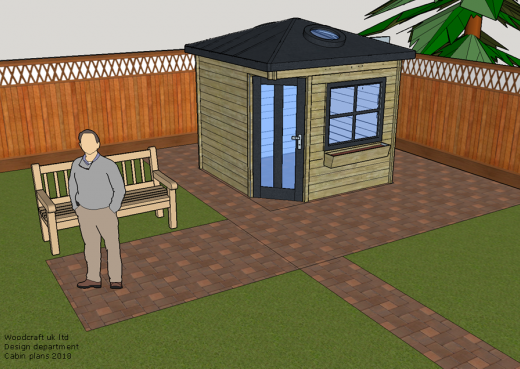 We designed various mock up cabins in 3D so that the client could make a decision on style of summer house based on their preference. Work began and we constructed the cabin in our workshop.
Click on the pictures to enlarge
The cabin was built with Scandinavian interlocking corners, and all corners were jointed and removable for ease of transportation and assembly on site.
We manufactured everything in our workshops and did a trial assembly in the workshop before sending it out to the customer.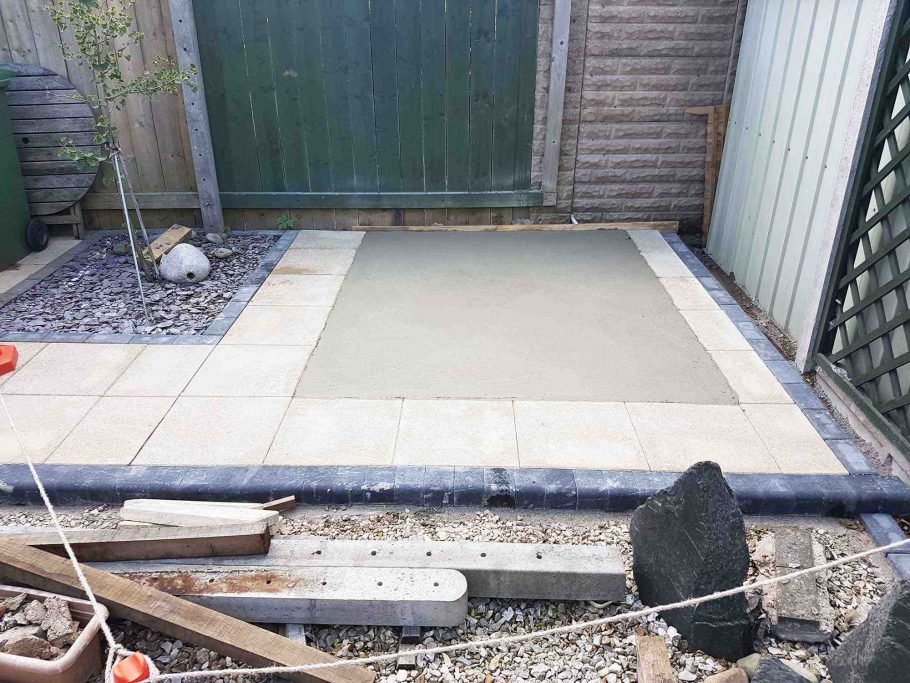 The customer had a new level concrete base laid prior to installation. Ensuring you have level foundations is very important for the longevity of the summer house as ensuring efficient run off of rain water helps to prevent damp areas forming which over time could cause wood rot.
Click on the pictures to enlarge
After levelling out the lowest parts of the walls and making it square we built up the sides and installed the hardwood door and window as we went. The inside floor was laid on to some slimline concrete sleepers which had strips of DPC (damp proof course) on them to stop and moisture rising from the external base.
Click on the pictures to enlarge
The roof went on then it was covered with an EDPM (ethylene propylene diene monomer or synthetic rubber roofing membrane) which is guaranteed for at least 25 years.
Guttering and downpipes went on, and the window and door were glazed with unbreakable clear polycarbonate sheeting.
Once the roof and windows had been installed the cabin was completed and we are very happy with it as is the customer!
If you want to know any more information about our cabins, shelters, gazebos and pergolas click here.