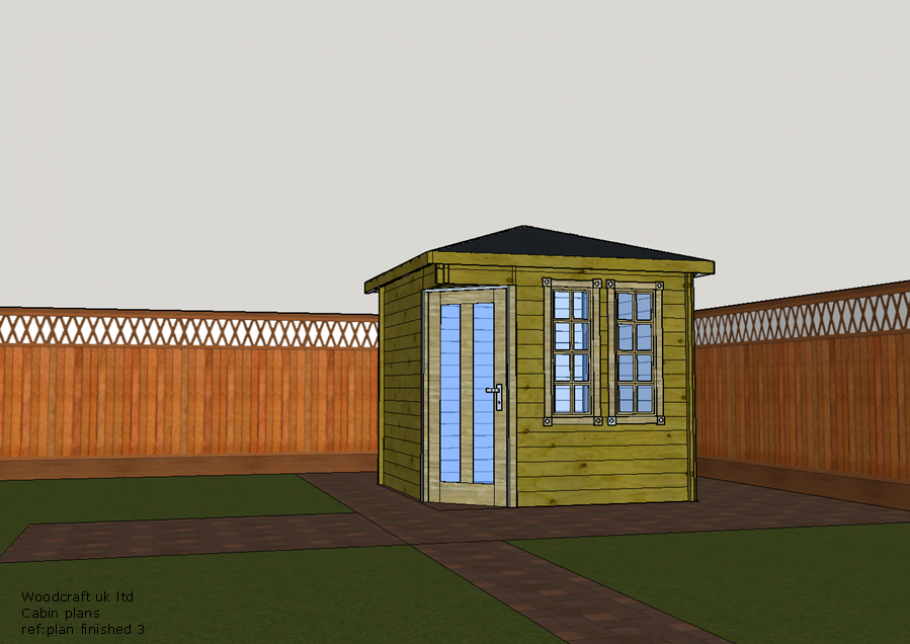 A cabin build by Woodcraft UK. Part 1 of 2
Posted on December 12, 2018
This is very much work in progress but we thought we would share this post with you so far. This is a bespoke cabin for a new client. The specification is for pressure treated timber walls, hardwood door and window frame and a roof system of EPDM, which stands for ethylene propylene diene monomer, and has a guaranteed life of 20 plus years. EPDM is a rubber based material and probably the most water resistant rubbers available and have excellent heat, ozone/weathering, and ageing resistance.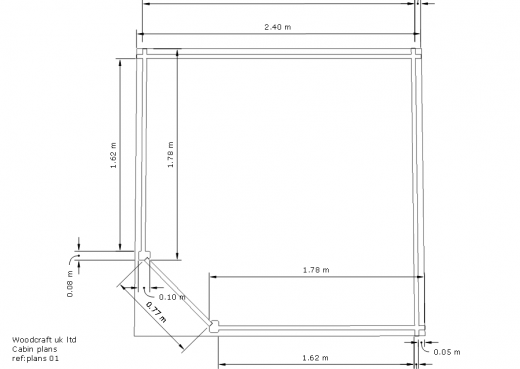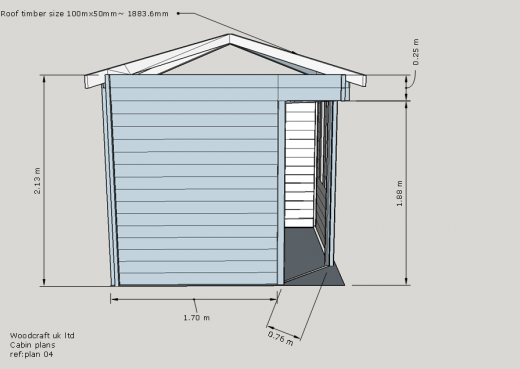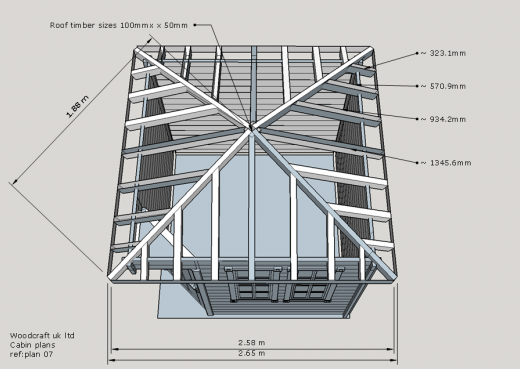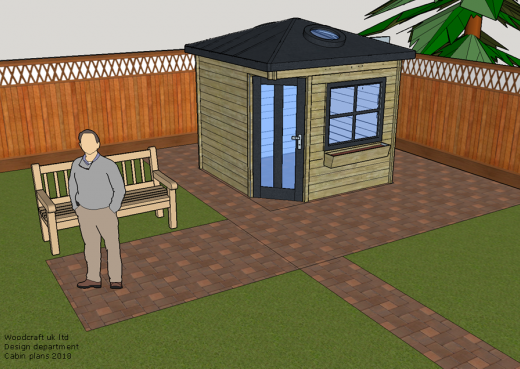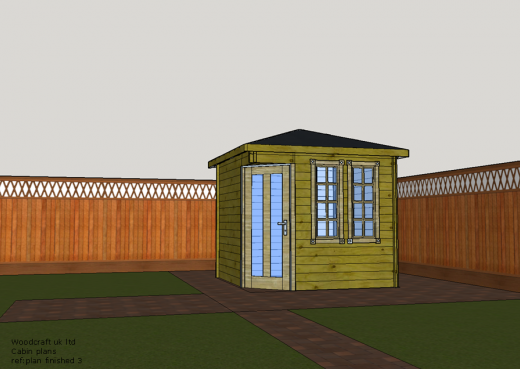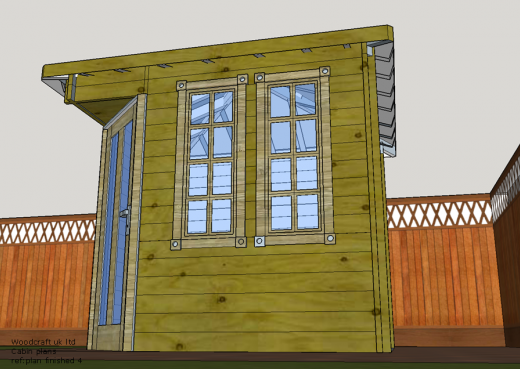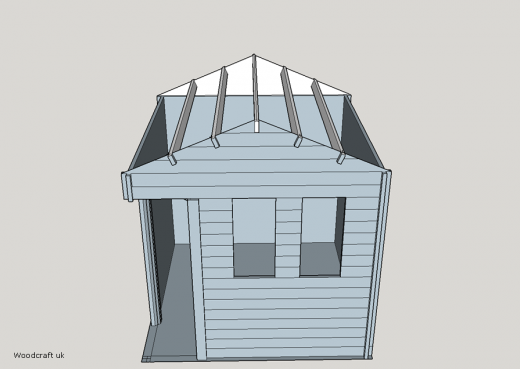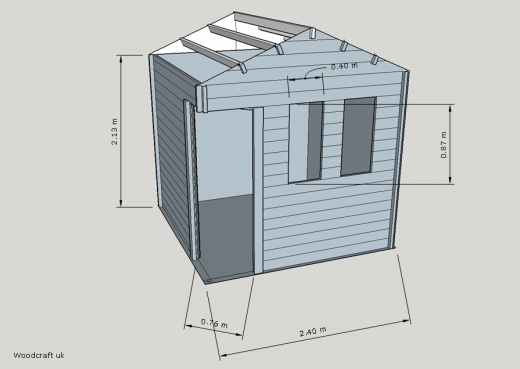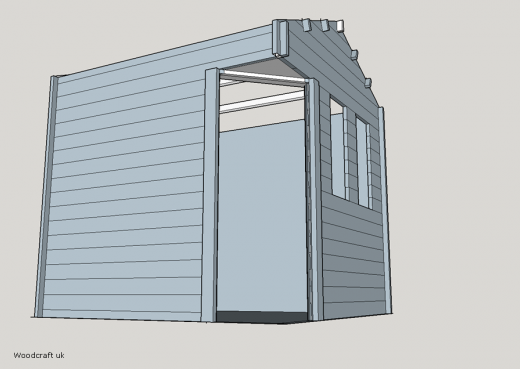 We supplied the client with a full set of plans which included an option of door/window combination. The client requested a window on one side only where he preferred 1 large window instead of 2 smaller ones.
An apex/ridge roof was chosen over a pyramid hipped style roof and the client has chosen contrasting colours for the walls, frames and fascia boards in an opaque stain.

Scandinavian style interlocking joints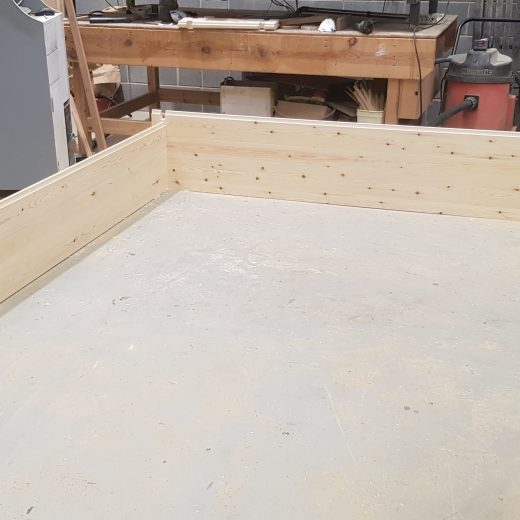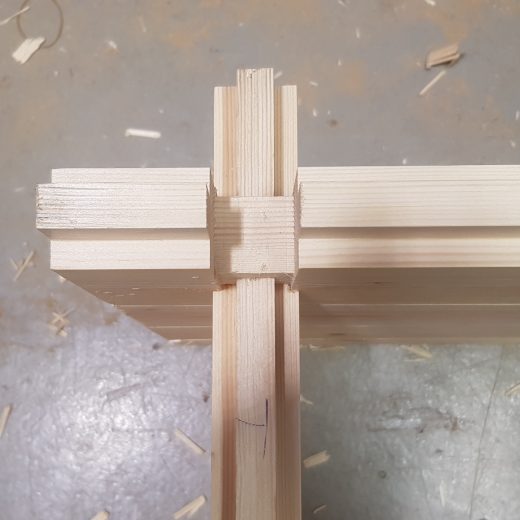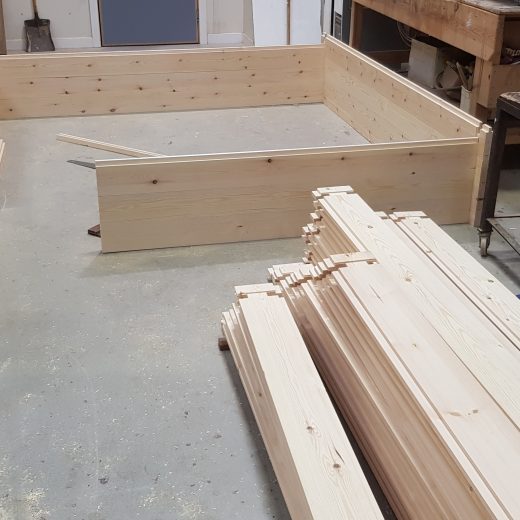 These three pictures here show the system of Scandinavian style interlocking joints we are using to start the build up of the walls. They are similar to Loose wedged Mortise and Tenon but each length of wood is a solid piece and slots in between each other without the need for an extra wedge to secure in place.
All of the timbers have been machined in our workshop, and the interlocking joints made.
Walls being built up in the workshop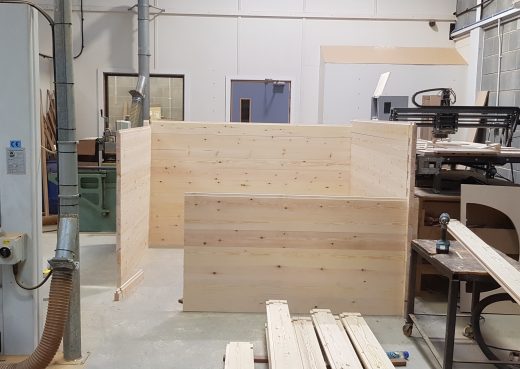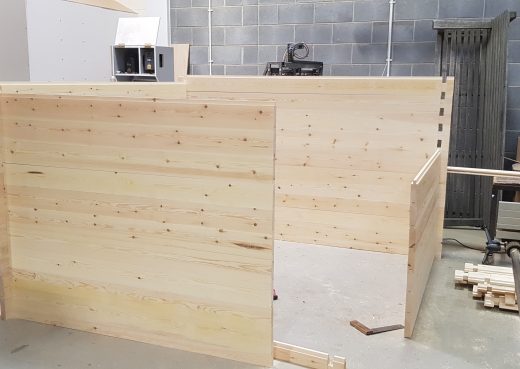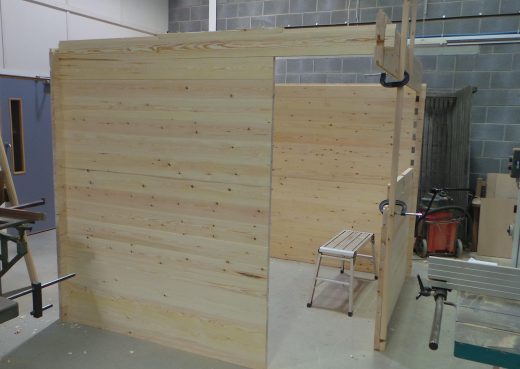 The interlocking joints make it a breeze in constructing the walls and very easily the wooden cabin starts to take shape.

Walls fully assembled​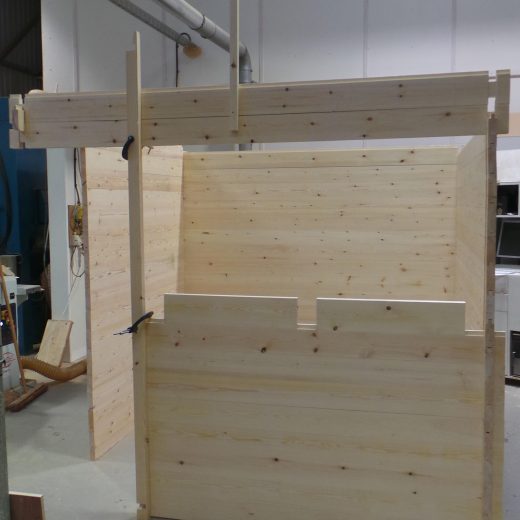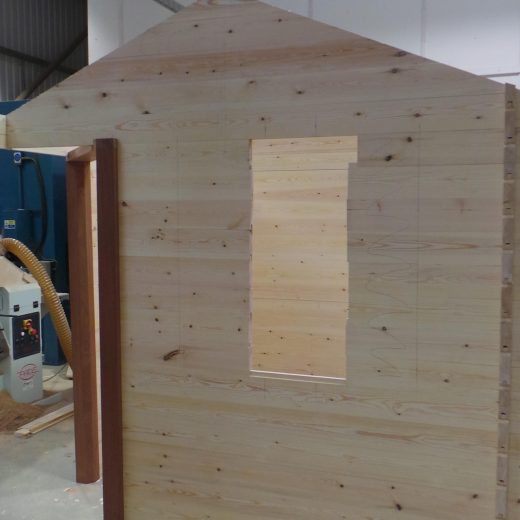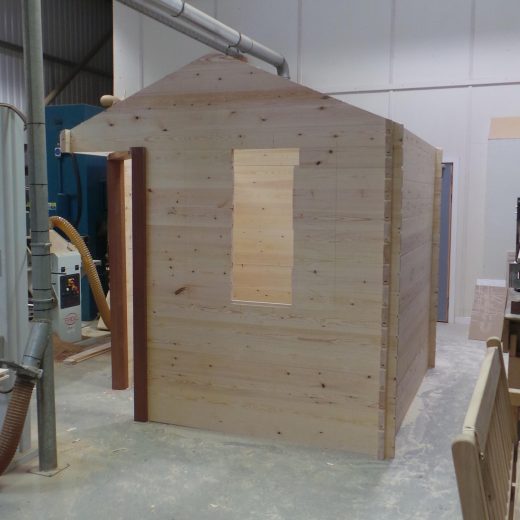 Walls fully assembled and hardwood door frame temporarily installed. When the cabin is completed it will be disassembled and either installed on the customers premises or shipped for self-assembly.
Roof joists in place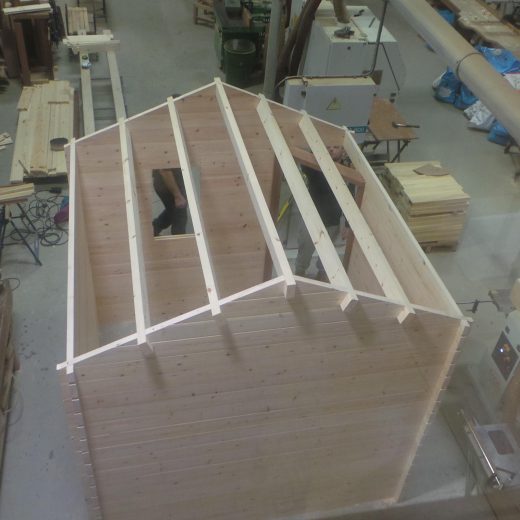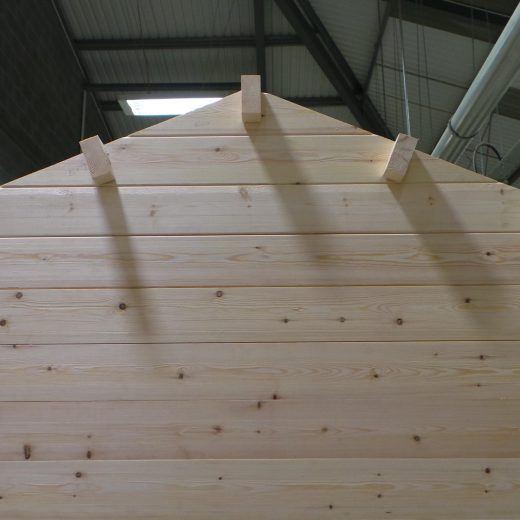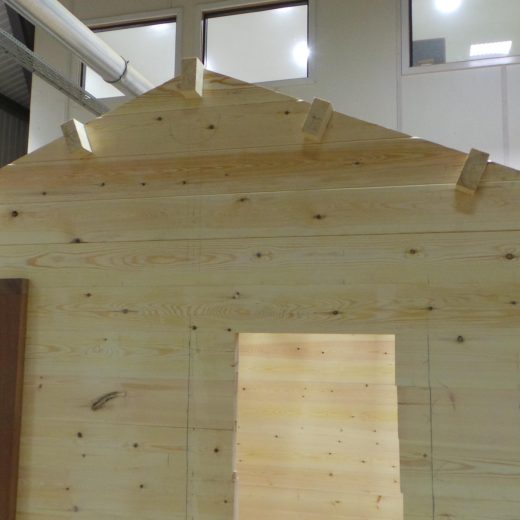 Now that the roof joists are in place, these will be boarded over on site in readiness for the EPDM waterproof membrane.
Check back soon for an update as we complete construction of the hardwood cabin.