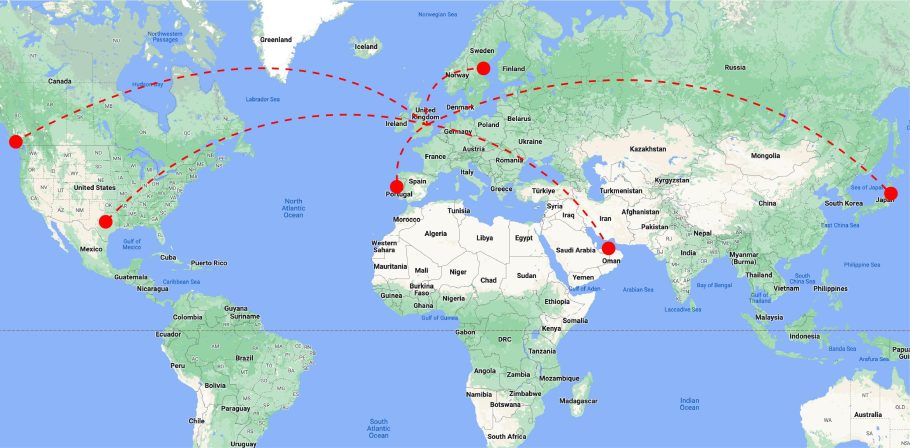 Woodcraft goes Global!
Posted on June 14, 2023
Over recent months we have seen an uplift in enquiries and orders from customers overseas. Our benches are now finding homes all over the world as more and more international customers are ordering from our core range of benches or ordering a totally bespoke, made to measure curved bench or outdoor table.
Enquiries are now coming in from locations as far afield as Canada, America, Central Europe, Dubai and Japan. Here are some of the projects we have recently completed:
Outdoor furniture for Saraya Worldwide in Osaka Japan
This order was for a company called Saraya Worldwide https://saraya.world/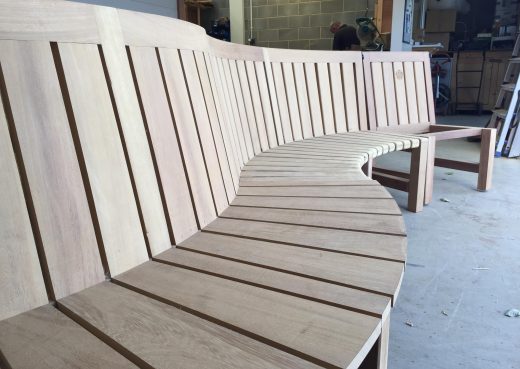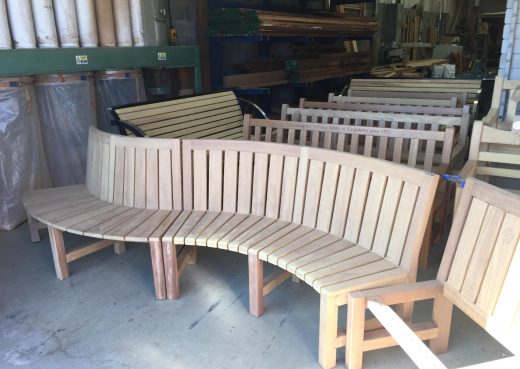 Picture credit: Osaka Castle in Chuo-ku, Osaka, Osaka prefecture, Japan 日本語: 大阪城, 大阪府大阪市中央区. 663highland

They provide sanitation and health and safety equipment integral to combating the worldwide Covid pandemic. The company purchased these wooden benches, tables, chairs and picnic suits as they wanted to reward their employees for the difficult and sometimes impossible tasks they had to undertake during the height of the pandemic.
Click on the pictures to enlarge
The order consisted of:
Click on the pictures to enlarge
We made the furniture and transported them to Manchester where Nippon Express Global Logistics then packed and from Liverpool shipped them by shipping freight to Tokyo in Japan. From there they were transported to Saraya's Osaka head office. A total of over 5800 miles as the crow flies. Obviously a pretty special crow to fly that far.
For more information on the furniture that made up this order, click the links below.
A Lutyens bench shipped to Amsterdam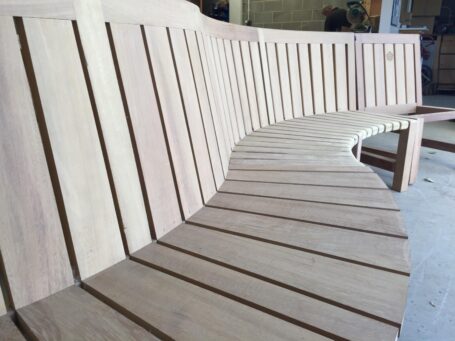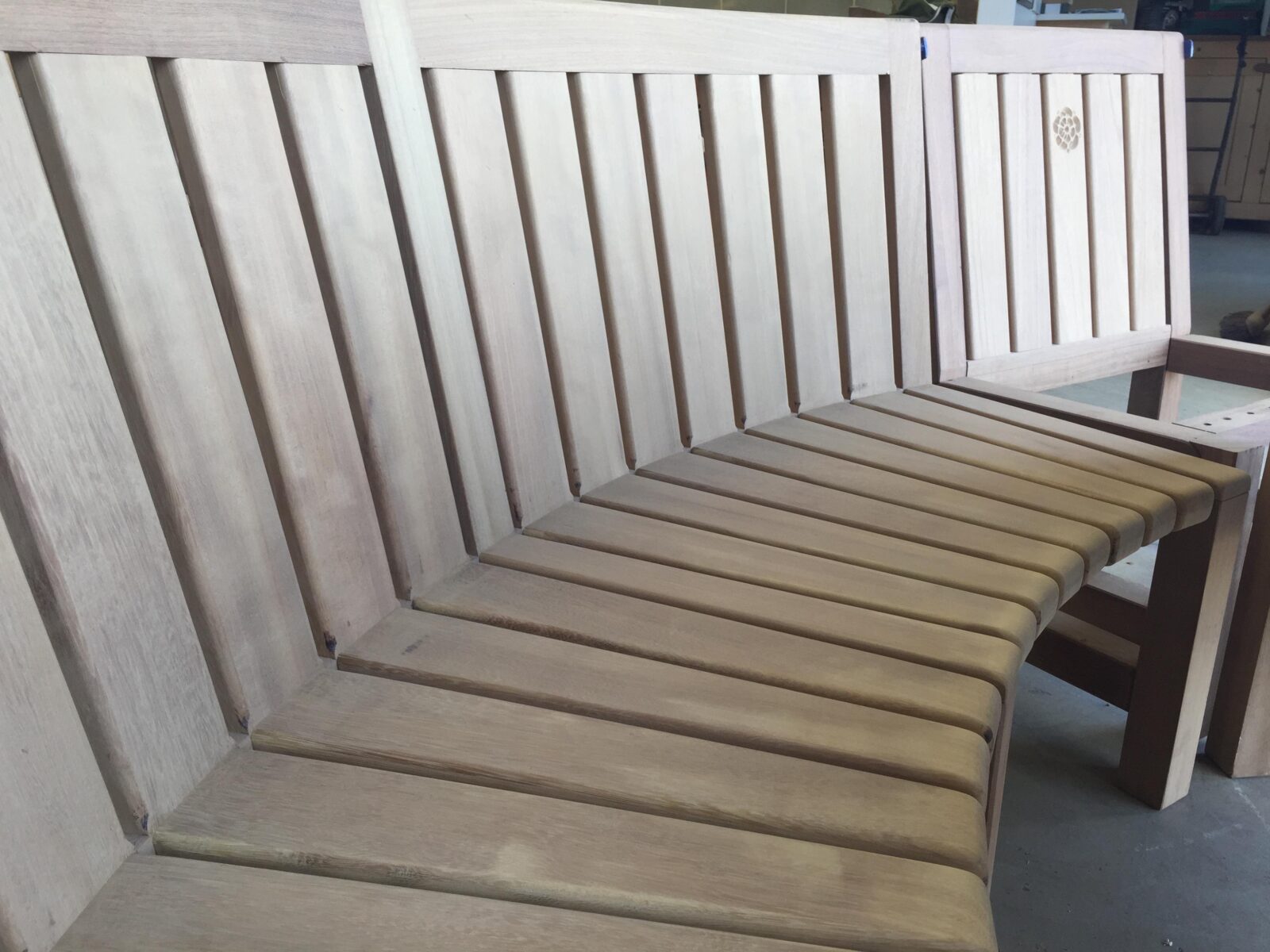 Picture Credit: Massimo Catarinella
We built this Lutyens bench for a private customer located in Amsterdam in Holland in 2015.
Click on the pictures to enlarge
The customer was so pleased with this bench that he has come back to us almost seven years later to organise another one.
A bespoke curved bench for Berlin
Click on the pictures to enlarge
Picture Credit: Kasa Fue
This Bespoke curved bench was for a private customer located in Berlin, Germany. She sent us various pictures of his garden area along with measurements.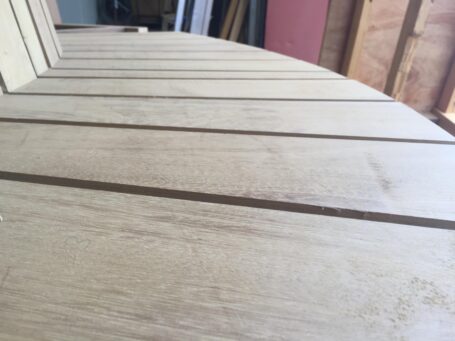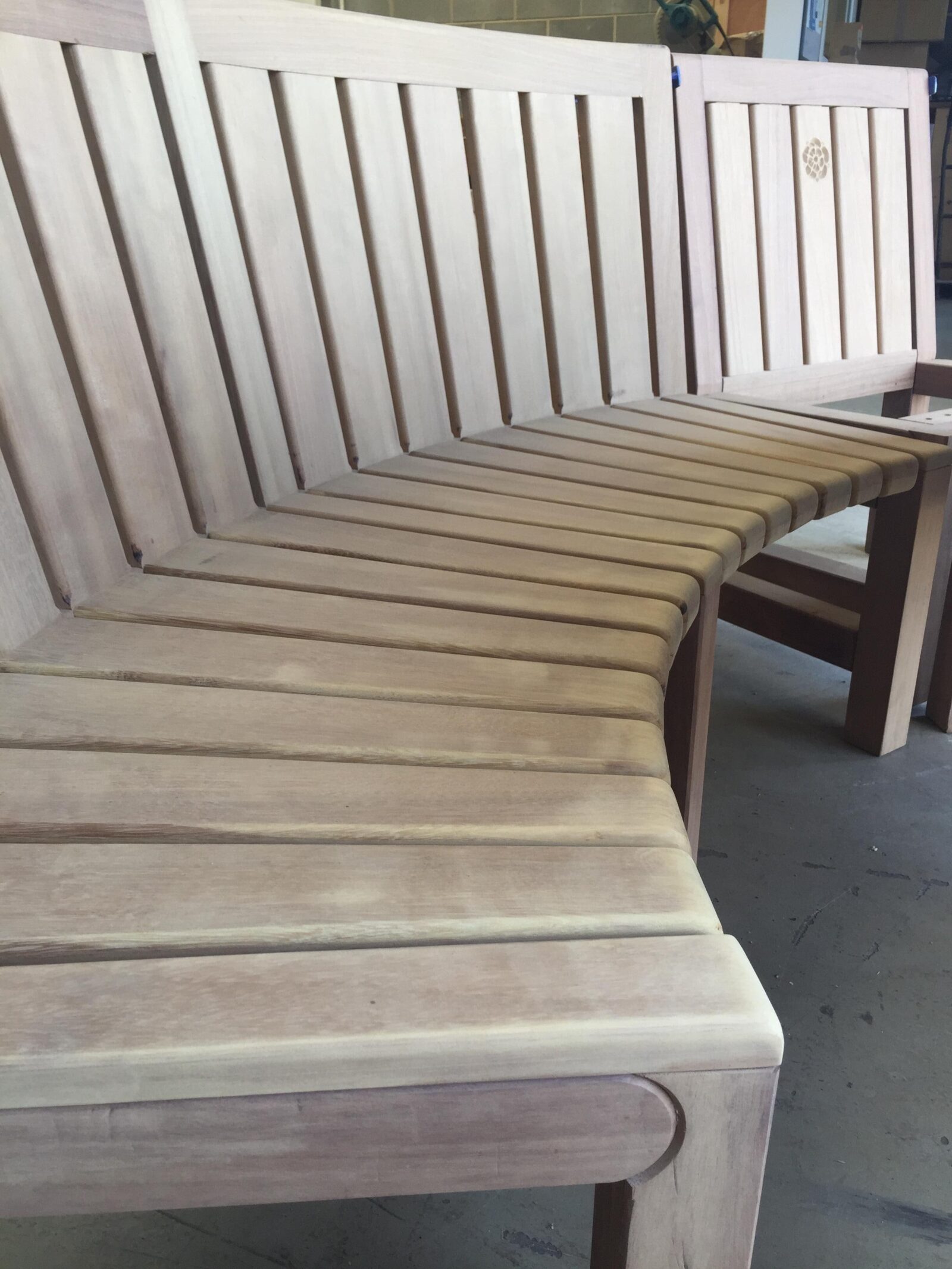 The curved bench was designed to the customer's specifications and based on the Richmond bench pictured above.
Click on the pictures to enlarge
Bespoke curved bench heading to Dallas in the United States of America
This order was for a company called Mesa Design group https://mesadesigngroup.com/ (They have an impressive looking portfolio).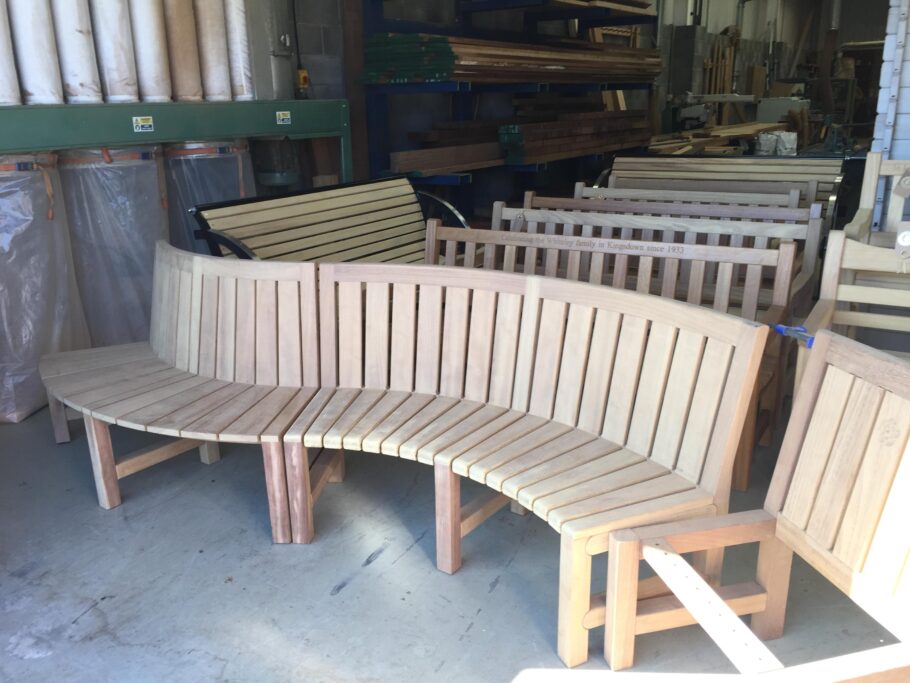 Picture credit: View of Dallas from Reunion Tower Michael Barera
This company is an award-winning Landscape Architecture, Planning, and Urban Design firm based in Dallas, Texas. For over 40 years, they have enhanced public and private spaces and created opportunities for recreation, education, and community, internationally and for many prestigious clients.
Click on the pictures to enlarge
We were approached a few months ago to produce a bespoke curved bench for their customer's project which required English furniture as MESA are creating an English style garden for them.

Click on the pictures to enlarge
The bench is now finished and because the packing company and Nippon Express did such a great job on our Saraya Japan order, we are using them to do our packing & shipping who will provide the door to door shipping.
For more information on our unique curved benches and other furniture for urban street furniture projects click the links below.
Large luxury outdoor dining table for a destination in Portugal
This luxury dining table was created for a private customer.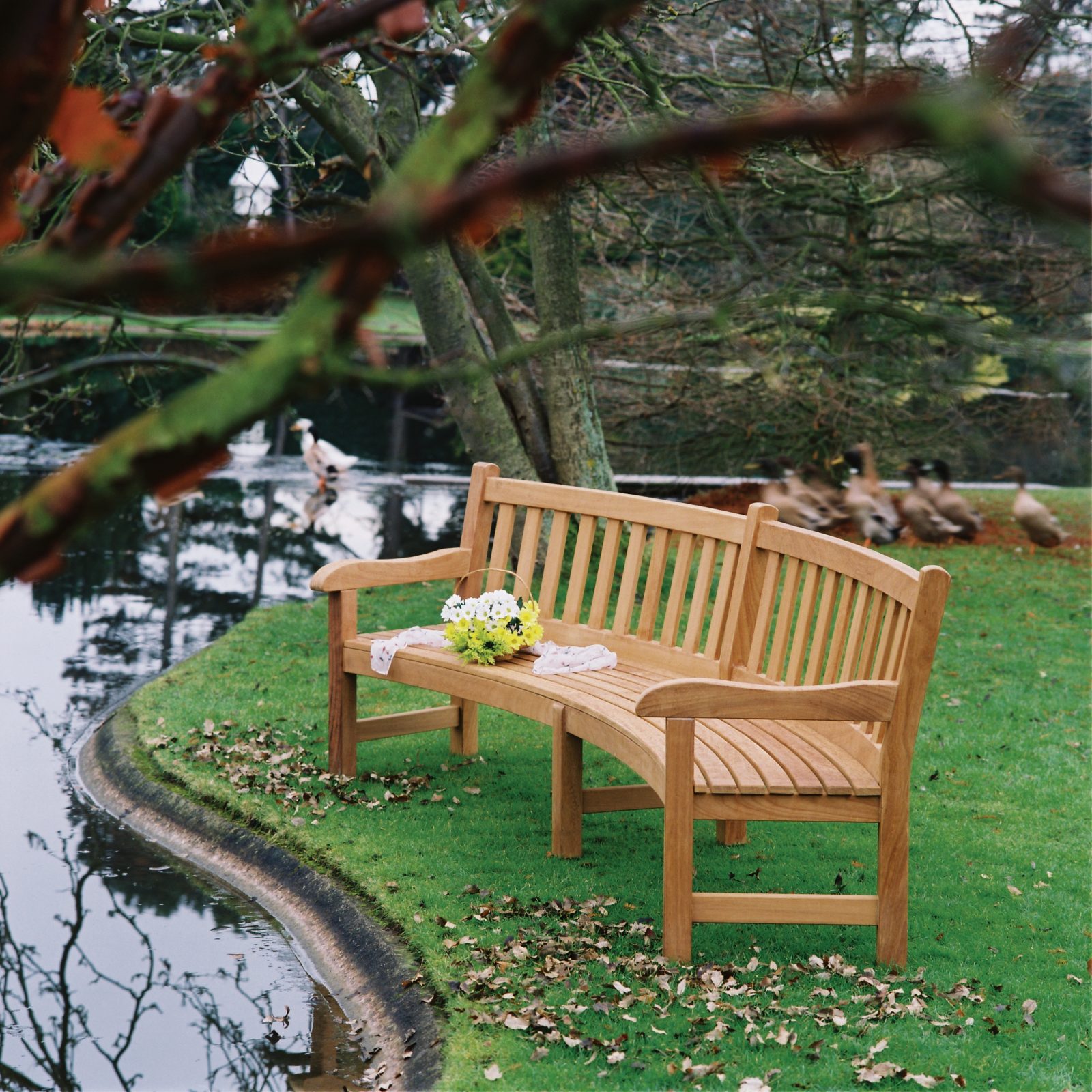 Picture credit: Algarve Portugal Rytis Gr
This dining table was 3.25 meters in length. It is made to measure to our customer's requirements and shipped it to Middlesborough with an onward journey to the customers holiday home on Portugal.
Click on the pictures to enlarge
The table was custom made to a very sturdy design and treated with a few coats of wood treatment in order for it to cope with the hotter temperatures found in places like Portugal.
Click on the pictures to enlarge
The customer was delighted when he received the table where it now takes pride of place in the patio of his sunny holiday villa.
International Enquiries
If you are considering ordering one or a batch of outdoor furniture from us and you are not based in the U.K. then feel free to drop us an enquiry on our International Enquiries page. We can work out shipping costs for you once we have established the details of the order. We use a number of global logistics firms that support most destinations or we are even happy to deliver our products to anywhere in the U.K. where you can arrange your own transportation from there.
International telephone enquiries can be made on 44 1482 887921 during 9.00am to 5.00pm GMT Monday to Thursday and 9.00am to 12.00pm GMT Friday.