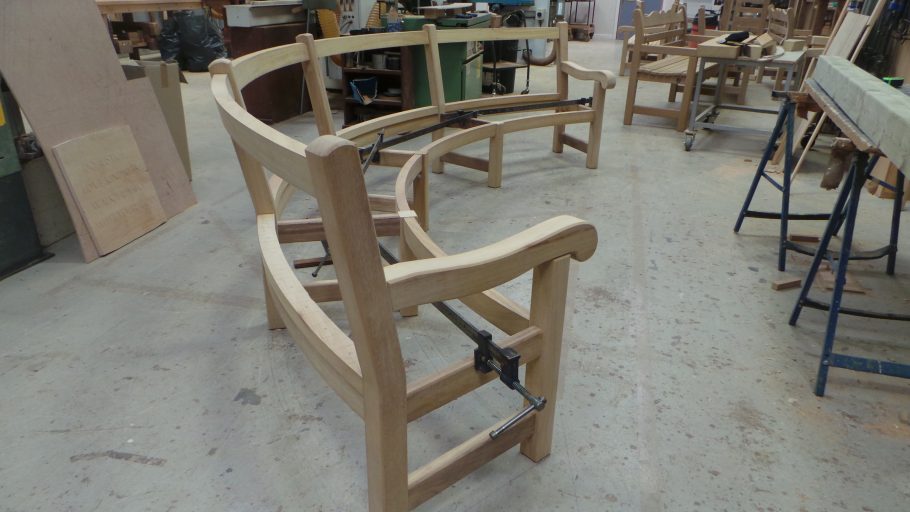 Sneak Peek at our new curved Mendip style bench for Dallas
Posted on May 29, 2023
We are getting more and more international enquiries from as far afield as Japan, America and Saudi Arabia. This bench that we are building is a new curved bench for a private customer in Dallas, Texas. Here are a couple of shots of the bench in early stages of construction but already you can see the familiar arm rests taken from the Mendip range of memorial benches.
Click on the pictures to enlarge
The bench is bespoke made to the customer's requirements and it's a long time since we made a bench to imperial dimensions rather than metric, but all going well so far.
Once completed we will transport it to Manchester for packing and then it will be shipped over to America.

Hopefully we'll get some more pictures before it leaves our workshop and maybe the customer will send us some pictures once it is in place and ready to be used.