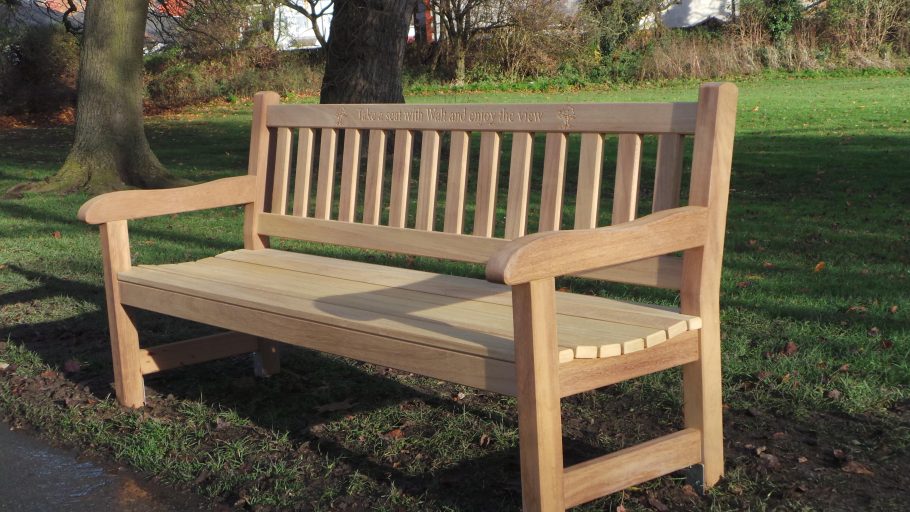 New 6ft York Memorial Bench for East Park in Hull
Posted on December 01, 2020
We have just installed a 6ft (1.8m) York memorial bench at the far end of the lake in Hull's East Park. The spot was chosen because it had been a favourite place that was often visited by the person this bench was dedicated to.
Views of the lake and the ducks from here are lovely, and despite it being a very cold day there were many people out walking.
Several walkers stopped to admire the bench and commented on what a good place it was going to be to stop and have a short rest, as it is the farthest place from the centre of the park and nowhere else to sit down.
Click on the pictures to enlarge
The inscription reads:

"Take a seat with Walt and enjoy the view"
We think it's a fitting tribute to Walt and we hope he would be very proud of it. Hopefully, it's in a spot that will get a lot of use.
The York memorial bench is our most popular bench, especially the 6ft version. The York comes in a variety of sizes including the 4ft, 5ft, 6ft 8ft, chair and arm chair and is also very customisable with two different styles of arm and 4 different styles of top rail. It offers plenty of space for a memorial inscription with even more space if you choose a deeper top rail. It's classic style and strong appearance suits parks and public grounds and and as it is very durable it lasts for many years to come.
If you want more information on our York Memorial Bench then click the link below where you can see all of the styles as well as a 3D app for you to customise your own version of the York bench.