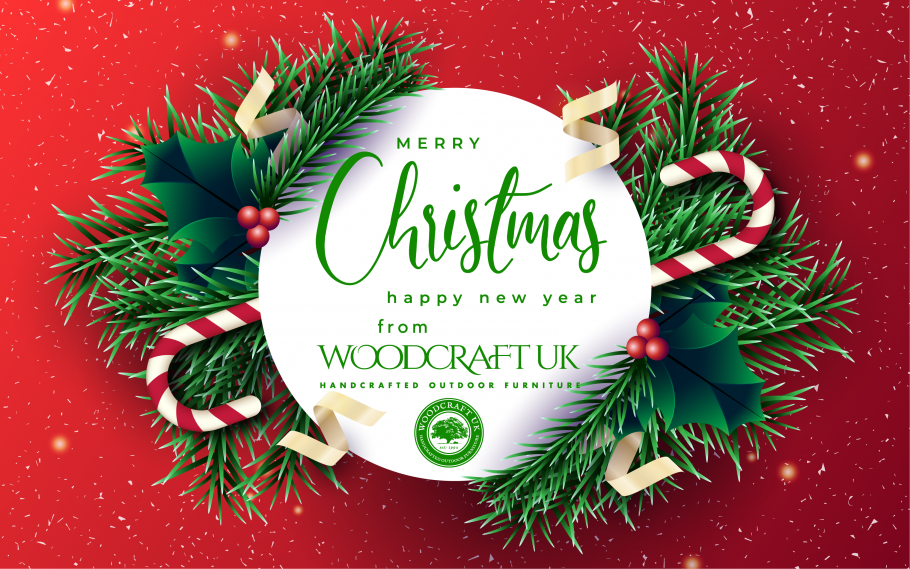 Merry Christmas to all of our customers
Posted on December 21, 2020
It all began so fabulously well didn't it, 2020 was the start of a bright new decade, and the UK was embarking on a journey all of it's own as it carved out a bold new direction for itself.

That was until we started hearing more about a new virus called Corvid 19. What began as a virus in China soon spread across the globe and it meant, for the time being anyway, that we had to change, our routines, our social habits and our way of life.
This has been a tricky year for many people to put it mildly. Some, sadly, more than others and as we look back over the course of this year we remember loved ones, friends and the many people here and throughout the world who have been less fortunate than ourselves.

Here at Woodcraft UK, it also meant that we had to find new ways of being able to continue production. As people took to their gardens with what was a great Spring weather-wise, we found that we started getting more enquiries about bespoke benches that would fit a particular garden shape or space. We also continued to receive more enquiries from local authorities, recreational grounds, parks and public gardens as people took to the great outdoors to get important exercise.
We have worked all hours and done as much as is humanly possible to get through all of our orders built up. Orders for standard and bespoke products have continued to flood in, and we are hoping to get them out of the door early in the new year.
Here are some of the highlights of our year of 2020
January
At the start of the year we had a lot of fun making this promo video with Bauer Media. It showcases some of our memorial benches as well as our bespoke garden furniture. We think it really captures the essence of Woodcraft and our roots here in Yorkshire. It was filmed in our workshop, with some further bench and table shots filmed at East Yorkshire garden centre.

The video also featured some of our master craftsmen and our Simon who we think narrates the video perfectly.

May
In May we had some great feedback from a customer of ours. We built a Scarborough garden and memorial bench for two new customers Sue and Rodney in North Yorkshire.

Sue wrote:

The bench has arrived safely, we are absolutely thrilled that it will be well used by all the family and a lovely tribute to my mum and dad. The workmanship is first class. This lovely bench takes pride of place in our garden and it has been a pleasure dealing with such an efficient company. Nice to know we have some brilliant craftsmen in this country.

Thank you so much and so pleased to have met you!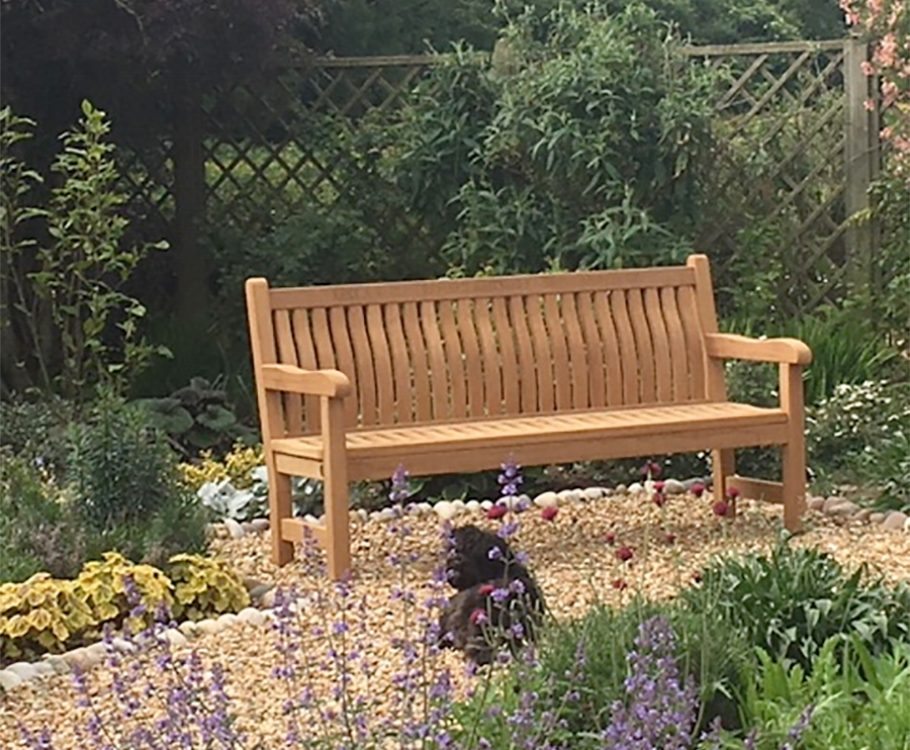 July
In July we received a wonderful thank you from a customer in Derbyshire recently. Anna ordered this bench as a gift for her husband for their 5th wedding anniversary.
We built a 4ft (1.20m) Mendip memorial bench for Anna with the top rail modified and engraved. As you can see and the top rail was shaped with a central disc to accommodate the emblem that she wanted.

Anna said:
Hi there - it arrived yesterday, right on time, and is PERFECT. Thank you.
Best wishes
Anna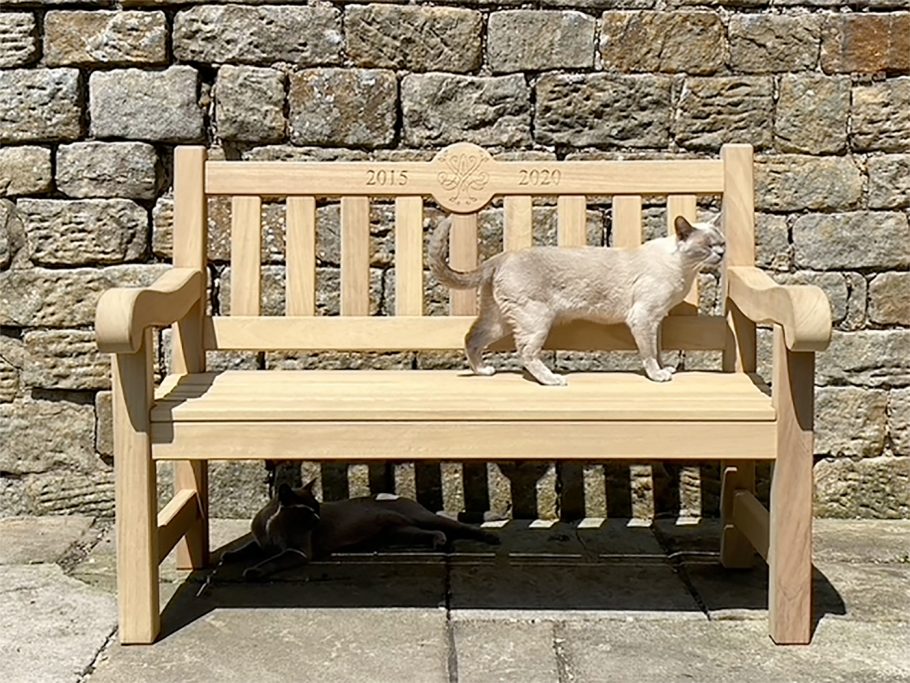 August
In August, a private customer in London approached us with this interesting project. Due to constraints in the dimensions of their garden we were asked to produce a very specific size and shape of garden table. This outdoor dining table measures 3 meters by 2.8 meters by 2 meters and has been created with a central parasol hole. The top and base frame needed to be able to be separated to gain access through the house and then re-assembled once it is in position.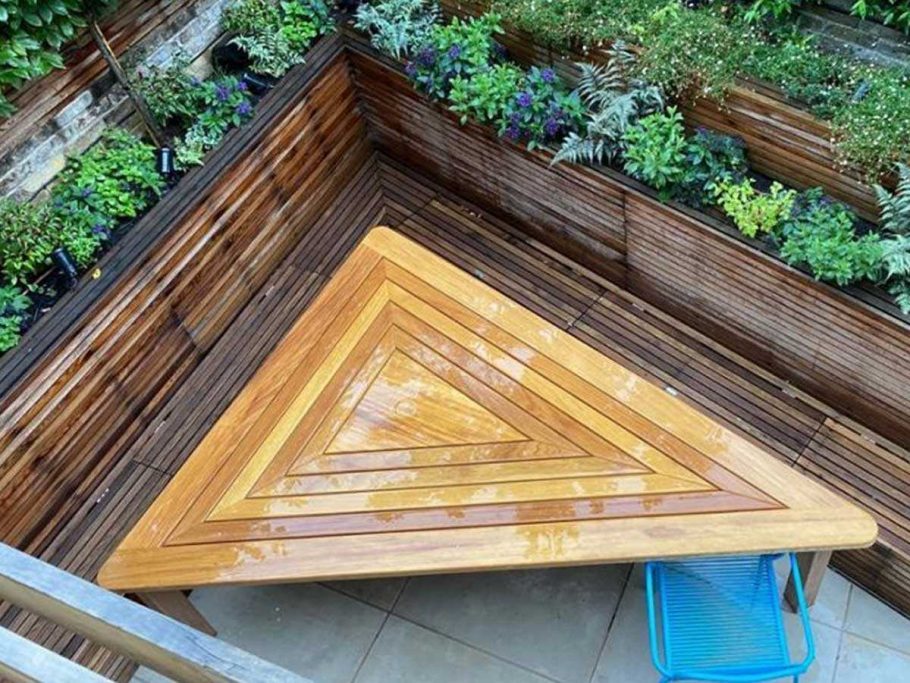 The table fits the space perfectly and we are really pleased with this rather quirky project.
December
In December we had quite a few memorial benches to complete. One for East Park in Hull: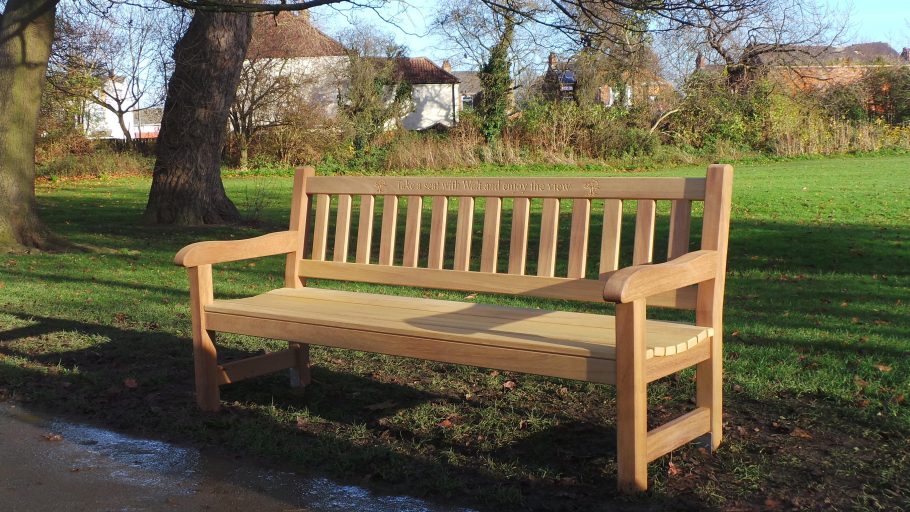 And two for Hedon Cemetery in East Yorkshire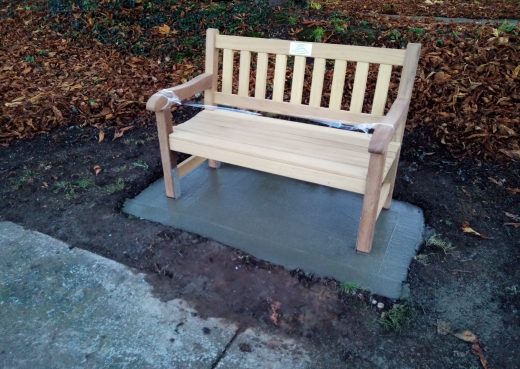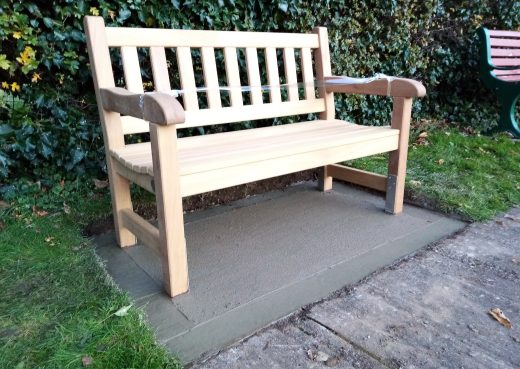 We also exported a shipment of furniture to Japan:
These items are destined for a private company in Japan that deals with environmental services. They found our website online and we are really pleased to be able to fulfil this exciting project. The consignment of benches, chairs, tables and picnic suits are sailing through the Philippine Sea at the current time of writing this and will arrive in Japan on Christmas day!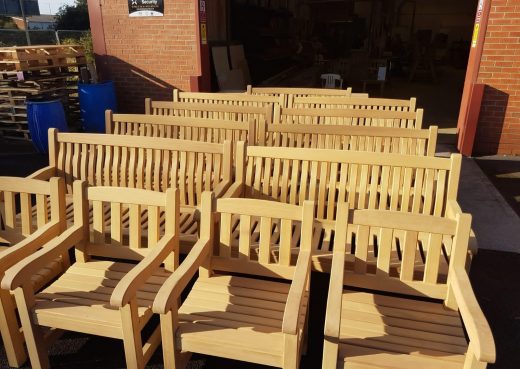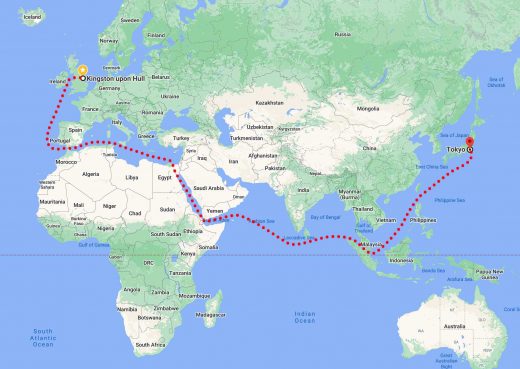 Our final dispatch for 2020
This is an 8ft (2.40m) Mendip bench and is destined for Kensington Gardens which is managed by Royal Parks in London who have also become a regular client of Woodcraft's over the last couple of years. We are always very proud to get our benches in to the grand parks and gardens of London and we have more orders to come.


Click on the pictures to enlarge
We still have lots of orders to process, so we will continue to be working most of the Christmas break so we can hit the ground running in 2021.
If you want to know any more about these projects the visit the news pages or alternatively contact us about your project!
As we draw a line under 2020 and look to a much brighter future, all of us at Woodcraft UK would just like to wish our customers, followers and fans a very Merry Christmas and we hope you have better, brighter and happier start to the New Year.

Merry Christmas everybody.