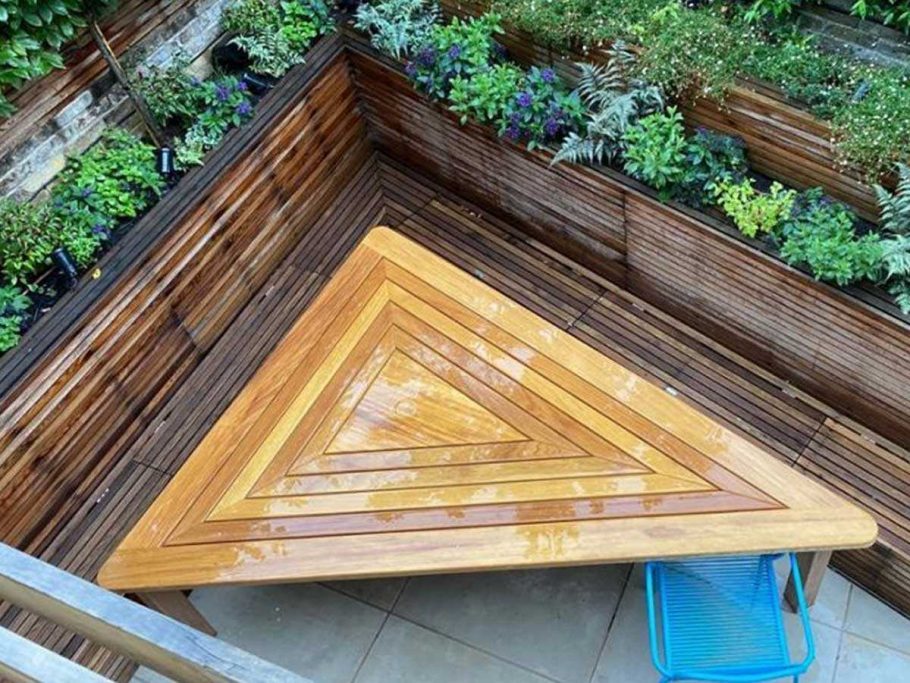 Making a bespoke triangular garden table.
Posted on August 14, 2020
A private customer in London approached us with this interesting project. Due to constraints in the dimensions of their garden we were asked to produce a very specific size and shape of garden table.
This outdoor dining table measures 3 meters by 2.8 meters by 2 meters and has been created with a central parasol hole. The top and base frame needed to be able to be separated to gain access through the house and then re-assembled once it is in position.
Here are some pictures of the garden table in production showing the table top frame.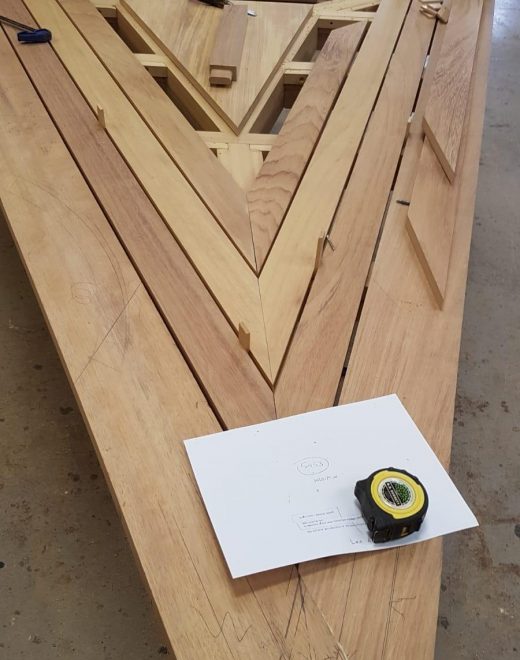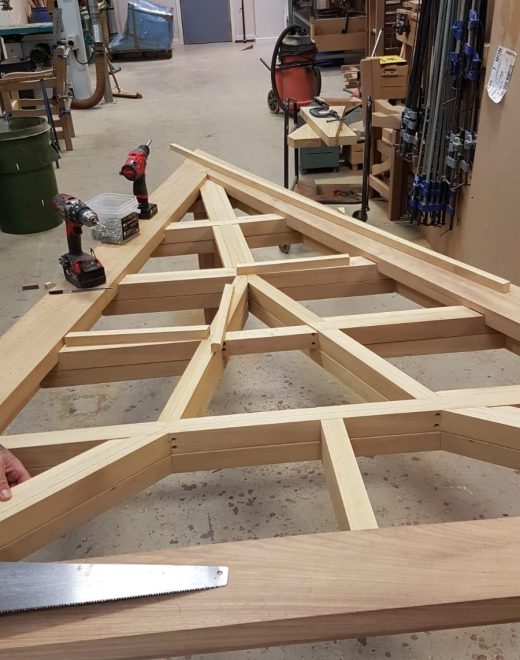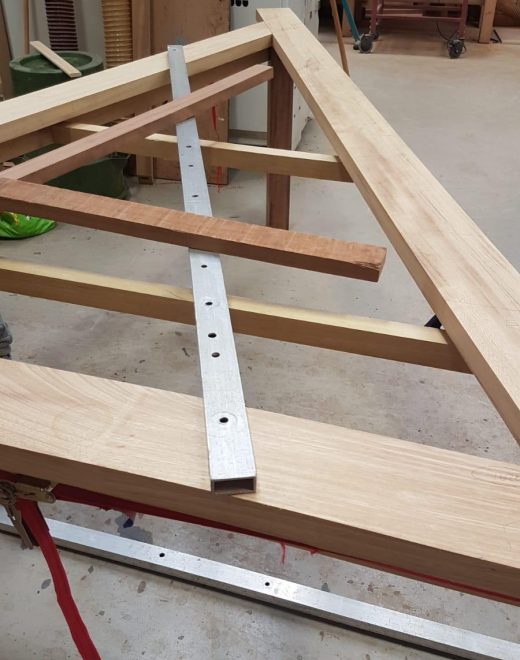 As you can see from the complex network of wooden lengths making up the frame top of this triangular garden table, special consideration had to be given as to how to evenly disperse any load placed upon a table with only three legs.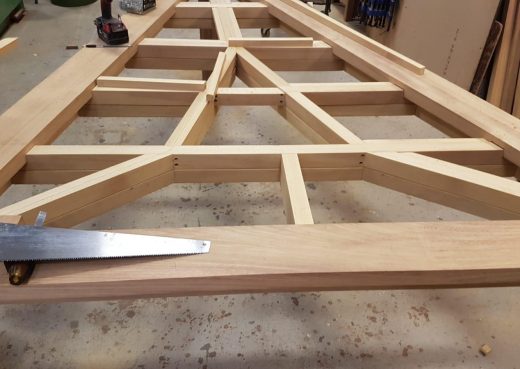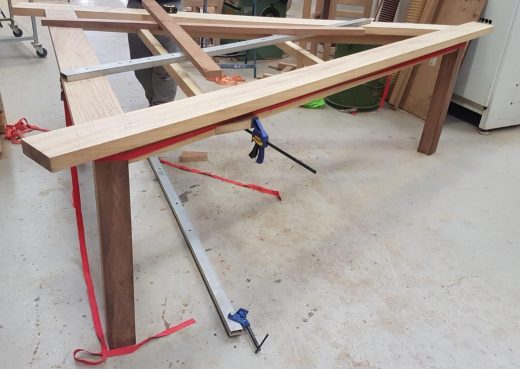 The customer requested a matching hardwood removable plug in the parasol hole when the parasol was not in use. We were happy to make a couple of spares in case one got misplaced.
Once the construction of the garden table was completed Luke softened the edges and corners and will be finally heading out for dispatch to London next week.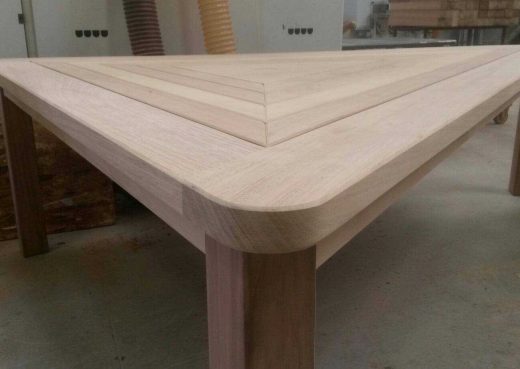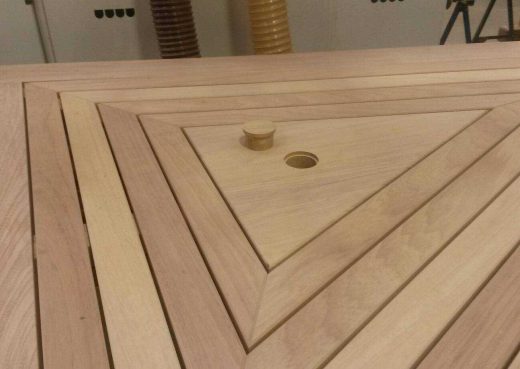 If you would like to know more about our capabilities with bespoke garden furniture then click here or for further details about other garden tables we have made click here.