An Integral Process of Constructing a Memorial Bench: 3D Visualisation.
Posted on January 31, 2020
When we tackle a new design for a memorial bench or a bespoke designer garden bench, the first implements we reach for are good old pencil and paper, but from there we move quite swiftly into 3D visualisation software. Getting the process exactly right relies entirely on precision and for that, the ability to produce a 3D wire frame, really helps both us and the client to understand what the final piece of garden furniture will look like and how each piece of wood interacts with each other.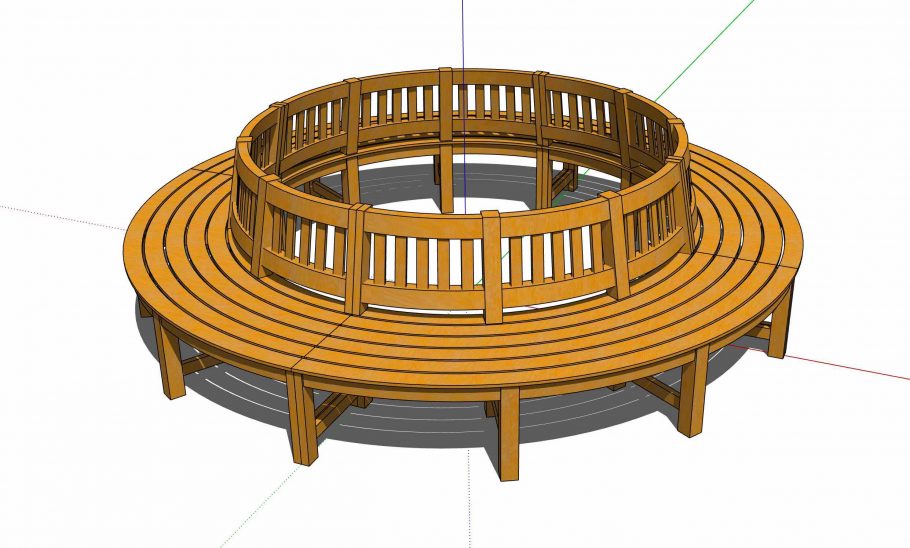 Being able to see the final result before it is even constructed means we can quickly envisage how the new bespoke bench will look compared to existing benches and other items of outdoor furniture. This circular tree seat for instance, finally became a much larger bench as shown further down.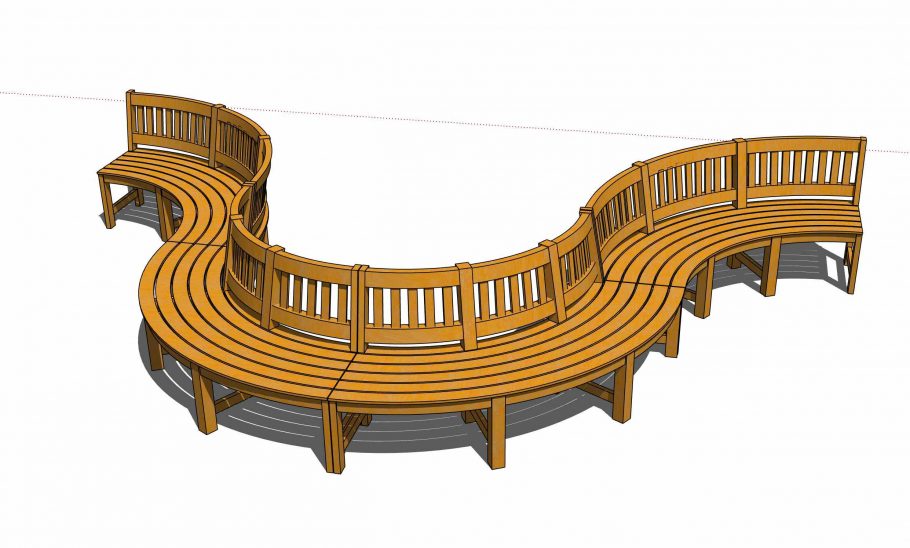 If the bench is part of a much larger modular design then we can quickly piece together it's virtual components to show how the bench system can look using different combinations of seats.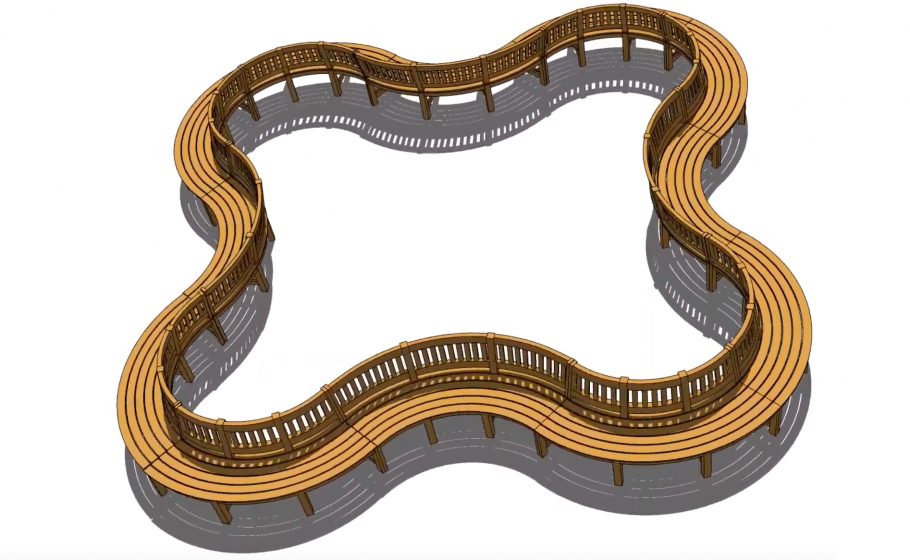 Once we have all of the bench components in place then, using the 3D software, we are able to make any shape we want and pick up on any discrepancies or flaws in the design. Modular perimeter bench systems like these are very popular in public areas such as parks and recreational grounds and often have to fit in with a particular or pre-existing landscape design so getting the design right now saves on costly modifications later in the construction.
Our 3D visualisation software enables us to view our newly designed memorial bench from any angle and is great for allowing us the ability to get really creative with the design process and to pay close attention to the smallest of detail.
Click on the pictures to enlarge
Finally we can move on to construction of the bench knowing we have ensured everything is designed to the finest of precision. If you have a design in mind for a bespoke bench then feel free to give us a call for an informal chat!