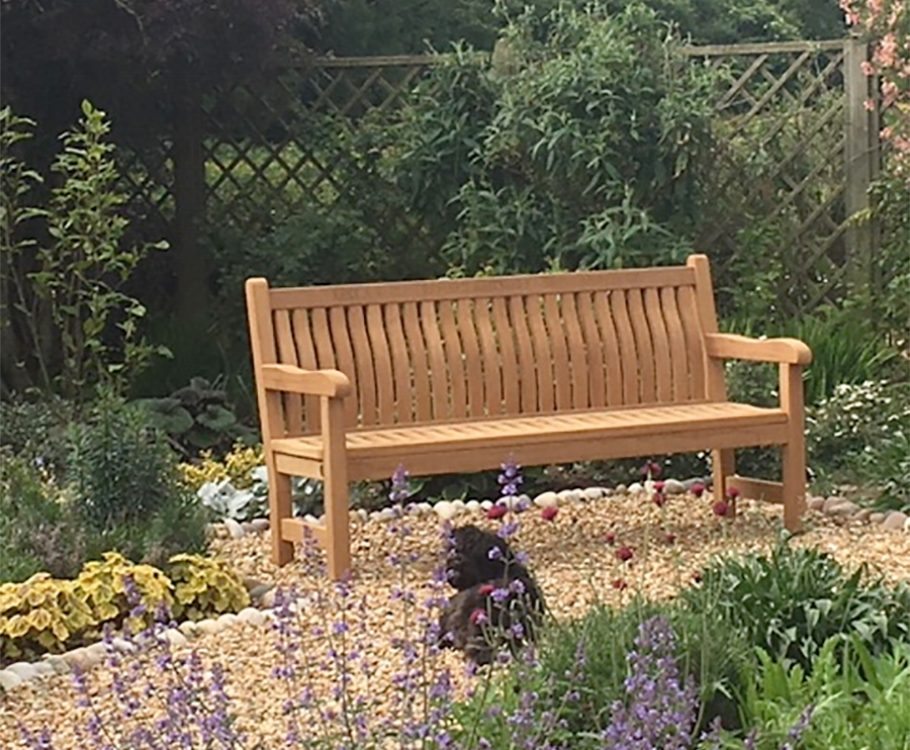 A great tribute from a customer for our Scarborough Memorial Bench
Posted on May 27, 2020
We have had some great feedback from a customer of ours that we would like to share with you. We built a Scarborough garden and memorial bench for two new customers Sue and Rodney in North Yorkshire.
Sue writes:

The bench has arrived safely, we are absolutely thrilled that it will be well used by all the family and a lovely tribute to my mum and dad. The workmanship is first class. This lovely bench takes pride of place in our garden and it has been a pleasure dealing with such an efficient company. Nice to know we have some brilliant craftsmen in this country.

Thank you so much and so pleased to have met you!
We are always really grateful when we receive feedback like this, especially when it involves one of our flagship memorial benches.

Click on the pictures to enlarge
The Scarborough memorial bench is such a versatile garden bench and comes in 3 standard sizes, 4ft, 5ft and 6ft and can be easily adapted into other designs such as this bespoke circular curved memorial bench based on the Scarborough design.
Click on the pictures to enlarge
Also this bespoke wooden bench and table that went to a private property in London were also based on the Scarborough's design. The bench's curve is less circular that the previous design as this was to specifically match the corner of the customer's garden space.
Click on the pictures to enlarge
More information can be found about our standard range of Scarborough benches here and if you are looking for a bespoke curved design then have a look at our curved benches page. As always feel free to call us on 01482 887921 for an informal chat if you have a project in mind!