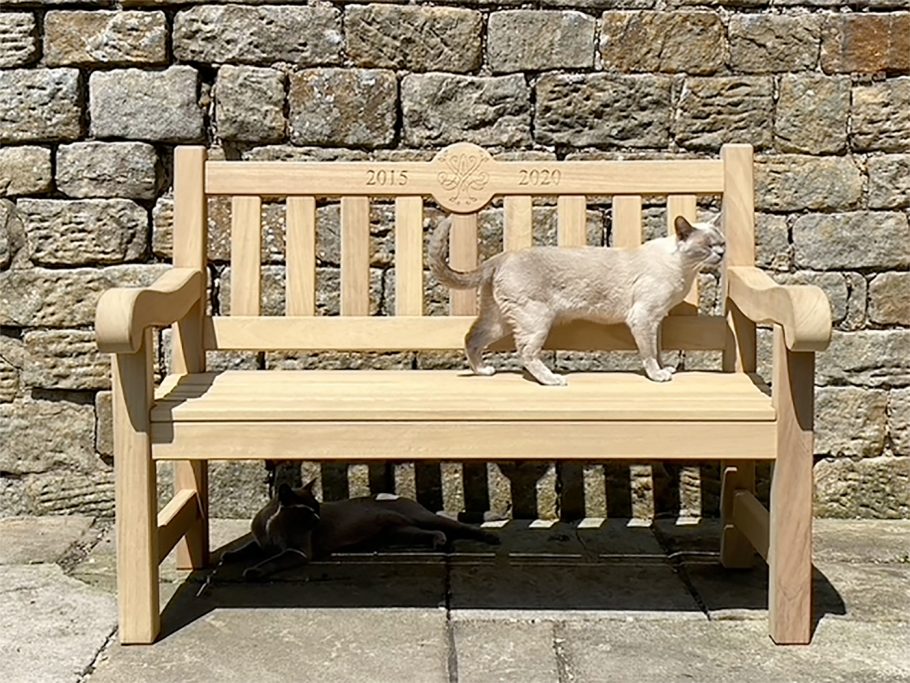 A great testimonial from one of our customers.
Posted on July 15, 2020
We received a wonderful thank you from a customer in Derbyshire recently. Anna ordered this bench as a gift for her husband for their 5th wedding anniversary.

We built a 4ft (1.20m) Mendip memorial bench for Anna with the top rail modified and engraved. As you can see and the top rail was shaped with a central disc to accommodate the emblem that she wanted.
Working to her specifications and deadline, we had a challenge to present the design on to the top rail in a way that was effective and prominent enough to see from a reasonable distance. We think adding the disc to the top rail allowed us to recreate her commemorative design at a size that took pride of place.
Anna said:
Hi there - it arrived yesterday, right on time, and is PERFECT. Thank you.

Best wishes

Anna


Anna provided a design for us to work from which Luke was able to reproduce paying close attention to detail in order to get it right.

When asked if the emblem was in any way significant, Anna replied:

Hi Mike
To us it is. It is a monogram of two (for Andrew and Anna) that I used on the stationery at our wedding.
We are really pleased that we were able to create this bench in time for Anna and Andrew's wedding anniversary and we think that cat will get a lot of use out of it especially as it is placed in what looks like a great sunny spot.
If you want to know more about our Mendip Memorial bench then click here or alternatively click here for our engraving service.