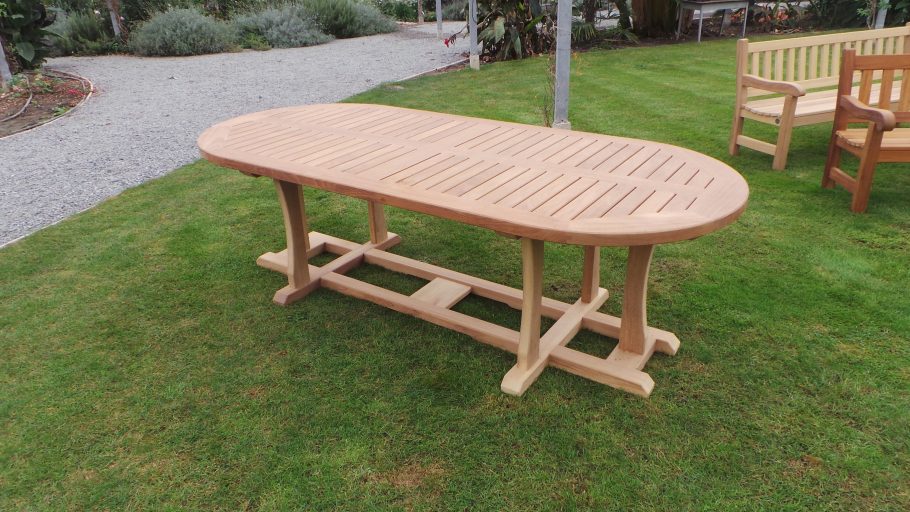 Wetherby Outdoor Dining Table Special Offer
Posted on December 03, 2019
This Wetherby 8ft (2.40m) wooden outdoor dining table is normally priced at £1484.00 plus vat. We are doing this at a very special one off end of season price of £600.00 plus delivery & vat.
Local delivery £50, other nationwide locations on request.
Click on the pictures to enlarge
The distinctive elegance of the oval design of the Wetherby dining table is matched by it's superb and substantial construction. It is a large family garden or patio dining table that easily becomes the focal point in any family garden.
For more information have a look at our dedicated Wetherby Outdoor Dining Table page.
As a one off we can sell this great table for less than half price so be quick and get in touch.