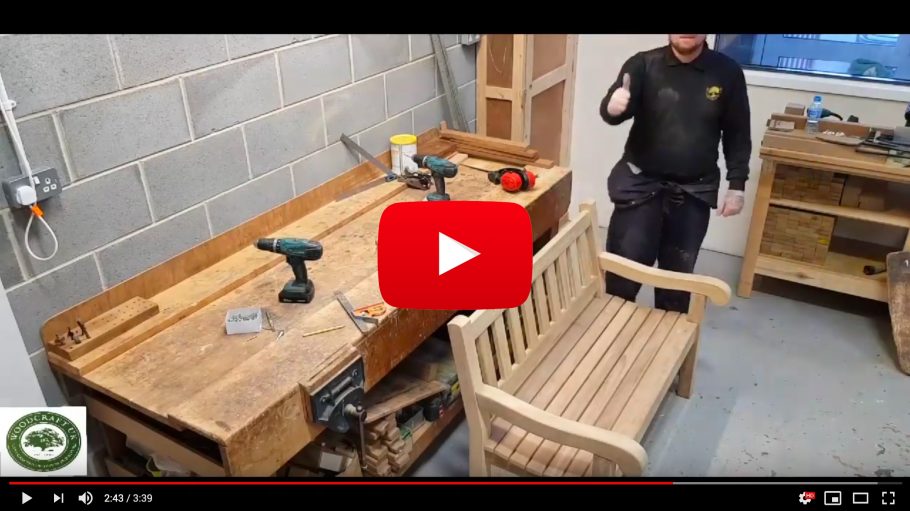 VIDEO - Mendip garden bench assembly
Posted on April 22, 2019
Creating one of our wooden benches such as the Mendip bench is, as always, a very considered process by our skilled craftsmen. But for something a little different Luke decided to record himself assemble this wonderful bench in a matter of minutes!
Part 1
The first video shows Luke glueing and clamping the components together. All the parts have already been cut to shape and the top rail has already been engraved. Luke takes care to ensure the joints will fit together well, making sure the stub or the tenon is properly bevelled and the hole or mortise is free from shavings. This is really important as the integrity of the bench relies on the joints being snug and sound ensuring strength and durability throughout the structure.
Finally in this first part Luke joins all of the components of the structure of the bench and clamps into place to allow the wood glue to dry.
Part 2
In part 2 Luke creates the seat for the wooden bench and then proceeds to ensure a good finish by sanding away any sharp or rough edges and using the chisel to clear any stray splinters and shavings.
Care is taken at this stage to check the joints are sound and the upright structure is both level and balanced on all four legs.
Thanks for watching
We hope you like this video. If you want to find out more about our Mendip bench then click here.