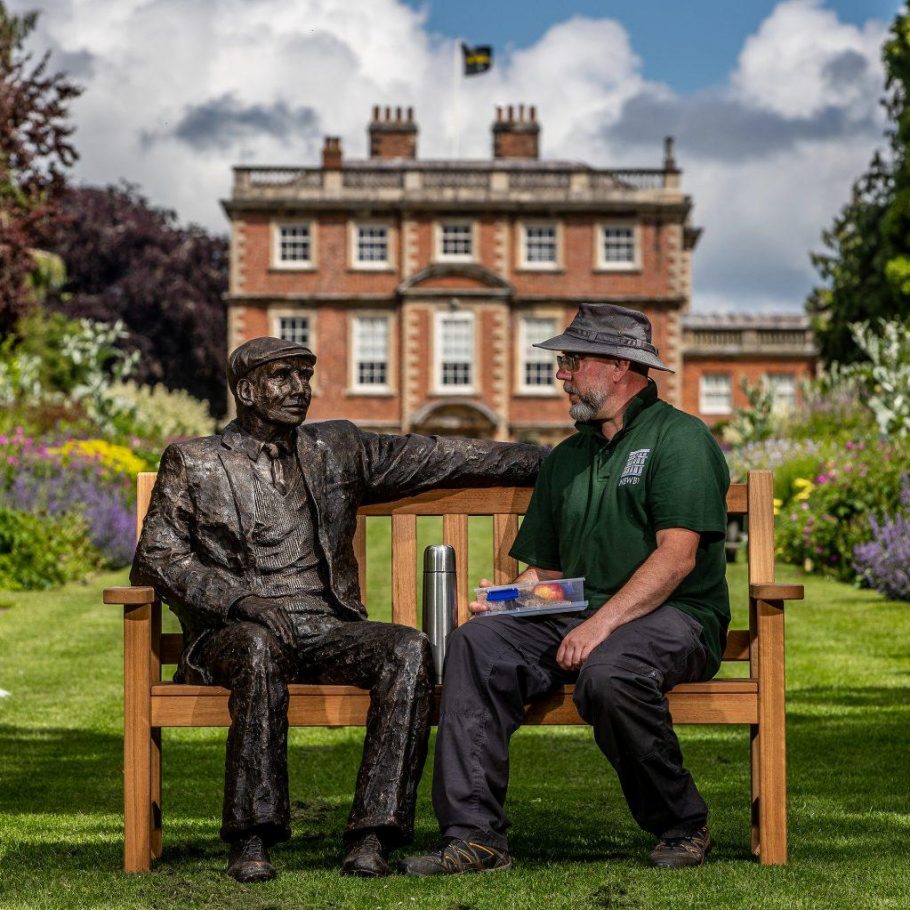 The York Garden Bench fit for a Bronze Sculpture
Posted on July 09, 2019
We were delighted to have been approached by artist Jill Atley to create a garden bench for her sculpture "Yorkshireman on a bench". We modified the design of our York garden bench with every single dimension altered to fit the bronze sculpture. It was necessary to calculate the amount of shrinkage during the cooling process of the bronze, and dimension the garden bench accordingly.
Click on the pictures to enlarge
Working first in clay on a substitute makeshift platform, Jill then casts the sculpture in Bronze. Jill often gives her sculptures a name and this one is called Arthur!

We are delighted with the results, especially the attention to detail and we are glad that our sturdy York Garden Bench is strong enough to allow Arthur his rightful resting place.

Click on the pictures to enlarge
Jill Atley creates her bronze sculptures for private, public and limited edition commissions and in all her work she tries to capture the warmth and charm of the subject. We think Jill has captured perfectly the essence of a Yorkshireman here.
If you want to know more about Jill then visit here website here http://www.jillatley.co.uk/
Yorkshireman on a bench is part of a sculpture exhibition on display now at Newby Hall and Gardens, Ripon, North Yorkshire, now and throughout the summer into September. So if you are going along, make sure you rest a while with this Yorkshireman and send us a pic!
To find out more about this great sculpture exhibition at Newby Hall visit this link https://www.newbyhall.com/scul...