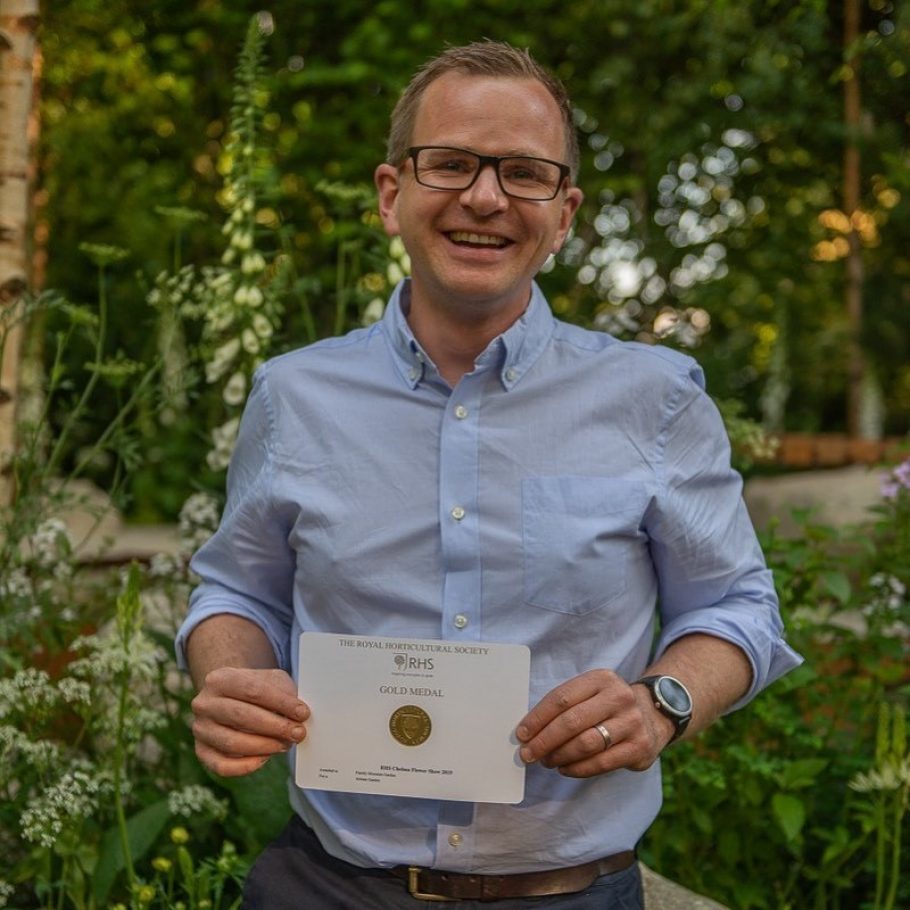 The Family Monsters Garden featuring our Bench Wins Gold Medal at RHS Chelsea Flower Show 2019!
Posted on May 21, 2019
We are really pleased to announce that the Family Monsters Garden, which features our bespoke garden bench, won Gold Medal for Best Artisan Garden at 2019 RHS Chelsea Flower Show!
This is the second year in a row we have featured in an award winning garden design at the RHS Flower Shows.
The pictures show designer Alistair Bayford from idverde UK who designed and constructed the garden receiving the award and also showing the Duke and Duchess Of Cambridge around the garden.
Click on the pictures to enlarge
As reported in the Eastern Daily Express, Alistair said "Everyone involved in the project was thrilled with the accolades and bringing this garden to Chelsea has been a real privilege. I'm ecstatic that we've won a gold medal and have been awarded best artisan garden - there's no feeling like it."

Click on the pictures to enlarge
The central focal point of garden features our bench that we created to Alistair's design specifications and we are really pleased with how it looks. Crafted from one single piece of oak, the Family and Monsters bench follows a minimal design that is fixed into two large boulders on each side. The curve of the bench was achieved by joining straight pieces of timber at angles and then planing off into smooth arcs.
We think the whole garden looks superb and a worthy winner of the gold medal. Watch the video below for a quick tour of the garden.
The Family Monsters Garden will be rebuilt this autumn at Silkmore Children's Centre, Stafford for families and the local community to enjoy. Talking to the Express and Star, Staffordshire County Council cabinet member for children and young people, Mark Sutton, said: "The Family Monsters Garden will create a calm space where children and parents will play, reflect and learn – and we hope it will bring in more families. The garden also fits in well with all the things we are trying to achieve with our families – health and wellbeing, tackling financial issues, lack of time together – and seeing a solution is achievable with a little hard work. It will also bring some sparkle to the area, and show our community that good things happen here."
Well done to Alistair and all at idverde UK for creating such a stunning show piece!