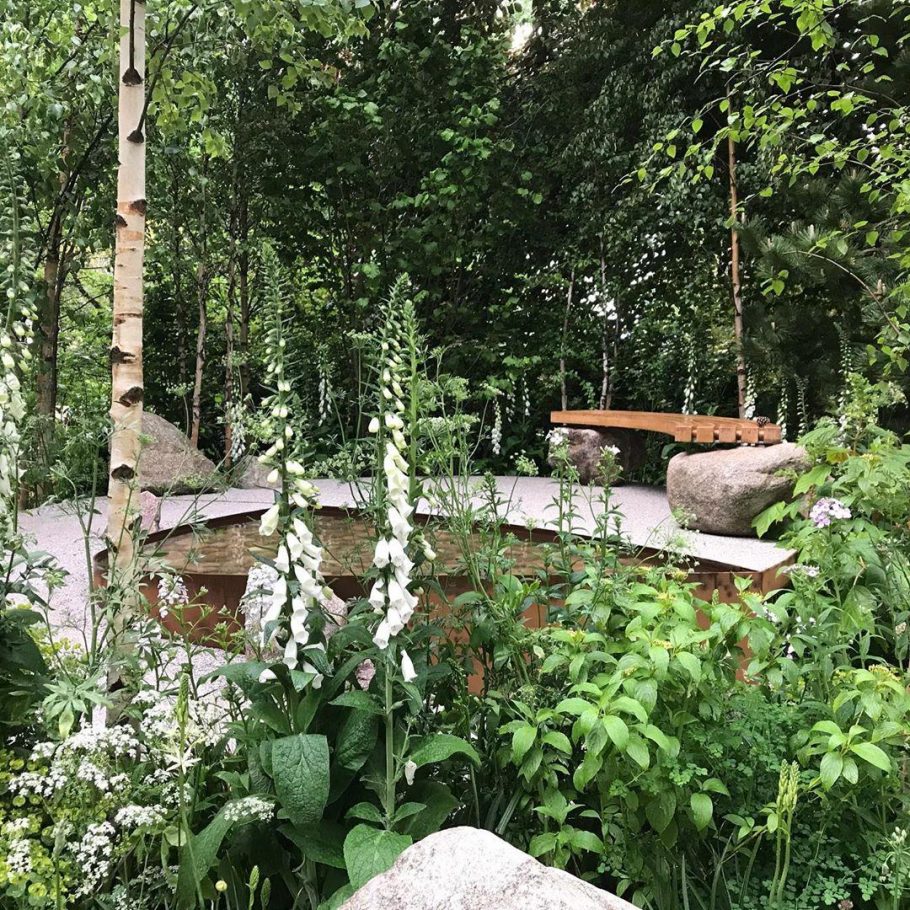 The Family Monsters Garden Bench is now installed at RHS Chelsea Flower Show
Posted on May 20, 2019
Having our work displayed at such events as the RHS Chelsea Flower Show and RHS Tatton Park is often a proud moment for us. This year we were commissioned to produce a bench for the Family Monsters Garden which has been unveiled today ahead of the opening of the Chelsea Flower Show tomorrow Tue, 21 May 2019 – Sat, 25 May 2019.
The Family Monsters Garden is located at Stand 567 and is designed by @alistairbayford - sponsored and built by @idverdeuk for @family_action and the Family Monsters Project. The garden shows the pressures faced by every family and the journey families take to face these challenges. The garden is a place where people can come to get their family monsters out in the open, reflect and face their pressures together.
Click on the pictures to enlarge
Our Oak bench plays an essential part in the garden as this is the focal point for families to sit and contemplate their family monsters. This bespoke bench was designed specifically as a series of curved oak arcs so that as people sit on it they naturally turn towards each other and are gently encouraged to communicate and share their experiences with each other.
The garden is designed to encourage the visitors to speak about their challenges by celebrating the imperfections of the shrubbery and natural elements used within the garden's design. Our wooden bench is modern and minimal in design and almost looks like it is levitating above the boulders and yet provides a very sturdy platform for visitors to sit and rest their legs.
We think this open garden space is a brilliant piece of spatial design and we really hope it does well. Fingers crossed!
Come and see the garden at Stand 567 and if you are quick you can pick up press packs, tote bags and other goodies sorted for visitors.
All pictures by Alistair Bayford at idverdeUK