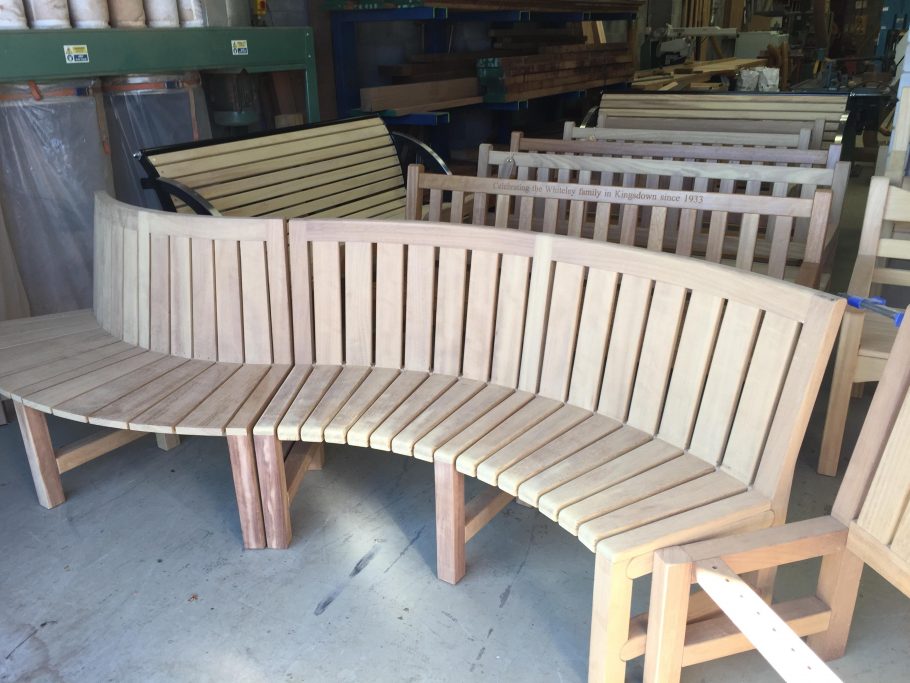 A sneak peek at our new designer bench
Posted on September 16, 2019
We are getting very excited here at Woodcraft as our new designer bench range takes shape. Here is a sneak peek at the prototype of what will be a great modern design. The design is based on the contours and spirals of of ammonites found on the North Yorkshire coast and in particular the stretch of coast called Saltwick near Whitby for which it takes it's name.
Click on the pictures to enlarge
The Saltwick garden bench's design is modular and built up of many different shapes. Made up of convex and concave curves, mirrored S shapes and end pieces you really can make any shape to match the perimeter of your garden. Because of it's versatility the Saltwick is suitable for the larger garden / patio area as well as tennis courts, bowling greens and parks and public gardens.
Click on the pictures to enlarge
While the overall effect is strong both in structure and design, the curves of the Saltwick designer garden bench are designed to be very smooth and flowing and easy on the eye. The seat panels radiate out from the back rest to meet the very fluid curves of the seat edge. This gives the bench a very earthy and organic feel that mimics the fossils found around Saltwick Nab and Black Nab.
Click on the pictures to enlarge
We hope to have more shots to show you soon and we really can't wait to get this designer garden bench range finished and showcased on our website. We may even have some more shots of it in our promo video coming soon.
We should hope to have an update very soon.
Click here if you are interested in our other standard garden bench ranges.