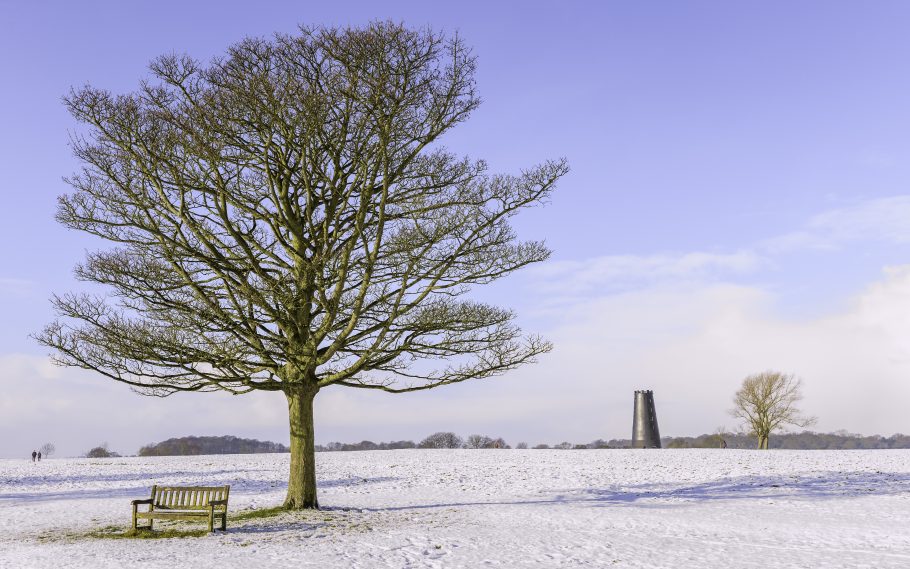 Preserving your garden bench during Autumn and Winter
Posted on November 22, 2019
The Harmful Effects of Weathering on Your Wooden Furniture
During autumn and winter months, your wooden garden furniture and patio furniture can take a beating from the elements. Damp conditions during autumn can soak the wooden grain deeply with moisture which then causes damage as it freezes during winter.
Most wood based materials expand when warmed and contracts when cooled. Wood, however, expands when soaked in water because water molecules are ingrained in the wood molecules. When heated, water molecules in the wood obtain additional energy and escapes from the wood molecular structure and thus, the wood contracts. Add to this the natural expansion and contraction associated with hot and cold conditions and it is easy to see why wood eventually warps and splits. Old, patchy varnish blisters and won't protect your wooden garden furniture, and paint flakes and fades.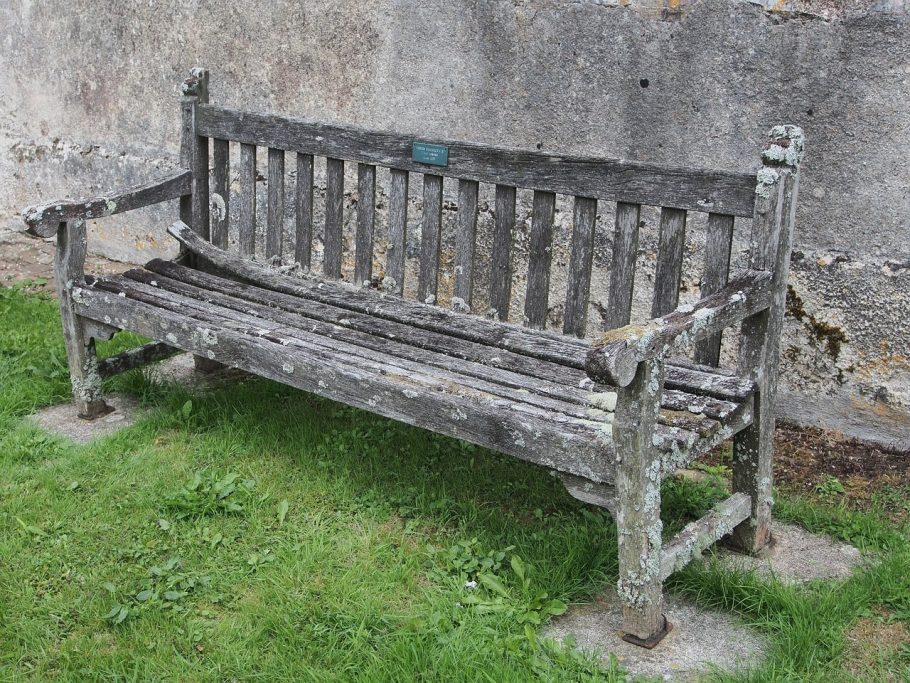 It's Time to Protect Your Wooden Garden Furniture
Usually the best approach to protecting your wooden garden bench is to halt moisture from getting into the wood whilst still allowing the grain of the wood to breathe. Paint, varnishes and lacquers can be harsh to your wood's lifespan and while they will protect from the elements, they can often render the garden bench with a dead look and never to regain it's original vibrant, natural finish it once had. Wood stains, on the other hand, may not protect at all and do little more than tone your wooden finish.
Preservatives for wooden garden benches come in all sorts of options. From 5 litre tins of clear wood preserver to coloured end grain lacquers, pesticides, anti fungi and insect repellents, there are so many types of wood preservatives that it is often hard to work out which ones you need for your job. Remember to think of the finish you require and aim for a general purpose, all round, high-performance moisture repellent that coats and treats the wood and is absorbed rather than smothering the wood.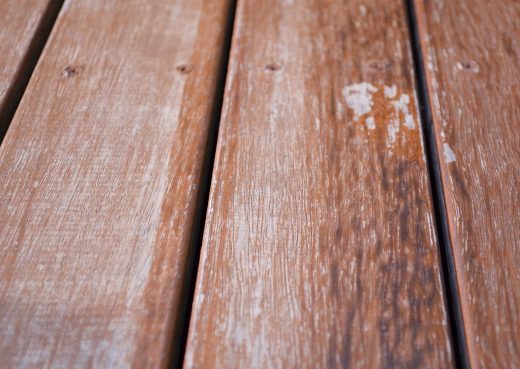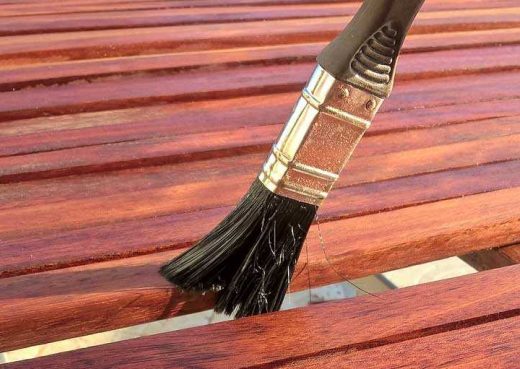 How Do Wood Preservatives Work?
Most Wood preservatives contain bio chemicals that removes fungi and insects that discolour, harm and degrade wood. Chemical wood preservatives are often classified as pesticides, so their use is strictly regulated by environmental regulations and quite rightly so. They should (if used at all) be handled and disposed of with care, following the instructions on the label. Aerosols should be disposed of by taking them to your local waste recycling centre and also make sure any glassware or plastic containers re-enter the recycling chain.
Water repellents are penetrating wood finishes containing oils, waxes and lacquers designed to prevent water from sinking into outdoor wooden furniture. Bacteria and small organisms that change the colour or attack wooden garden furniture rely heavily upon water to survive, and a water-repellent treatment makes it much more difficult for them to survive, as long as it is continually used on your wooden garden furniture annually. Water repellents also stabilise the wood in outdoor furniture, reducing its tendency to buckle, split and warp.
Wood preservatives are usually used for garden benches, decking, wooden garden tables, pergolas and gazebos that won't normally be painted. Applying an anti fungal wood preservative to all sides of a piece of outdoor wooden furniture before painting gives the best protection against decay and destruction and doesn't need to be reapplied until the wooden furniture needs a new coat of paint.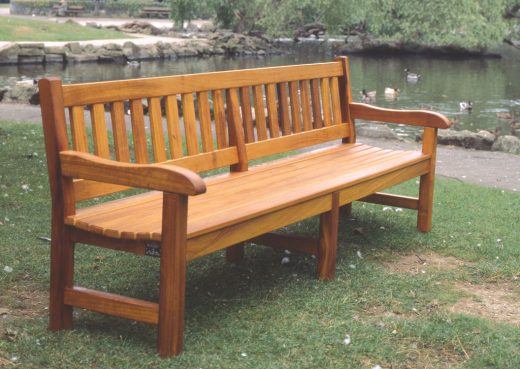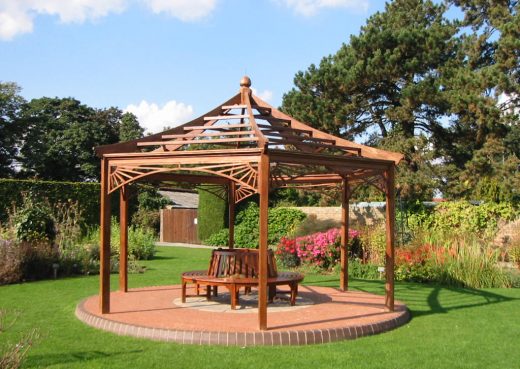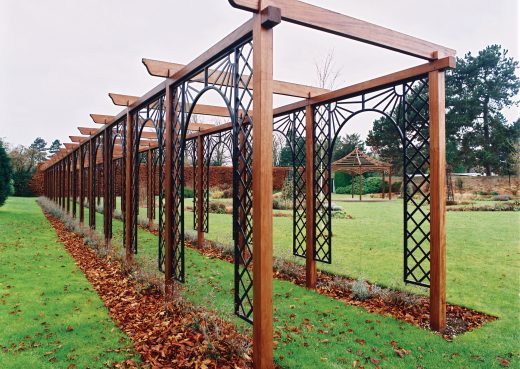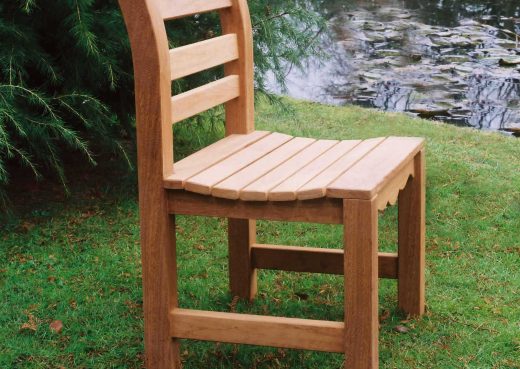 What Types of Garden Furniture Should I Treat?
Varieties of other outdoor wooden furniture include teak, iroko, oak, cedar, pine and redwood. Wooden garden benches made out of these types of woods can be treated with a preservative to prevent degrading of the wood, which can occur quickly if continually exposed to incumbent weather environments. Protecting this wood furniture with a water resistant stain, wood protective oil and/or polyurethane is also recommended; however, the manufacturers instructions must be strictly adhered to as misuse of these wooden care products can result in damage to your wooden garden furniture. Your local home and garden or DIY store will have many options from which to choose from, and they should be able to help you in selecting the most appropriate product to be reapplied regularly (check manufacturer's instructions for details).
All wooden garden benches are susceptible to decay and rot if left in humid, damp and shady areas for a long time. Wooden furniture that becomes saturated with rainwater is more likely to rot and warp, so using waterproof protective covers when your furniture is not in use is recommended to keep your outdoor wooden patio furniture in tip top condition. The bases and bottoms of furniture legs are definitely the most susceptible when it comes to rain water and standing water damage . If your wood furniture is kept on the grass, at the poolside or on a surface that collects an amount of rain water, the legs can become easily saturated and damaged and break over time. Covering the bottoms of each furniture leg with rubberised material or small sections of fencing material will help protect your furniture from rotting.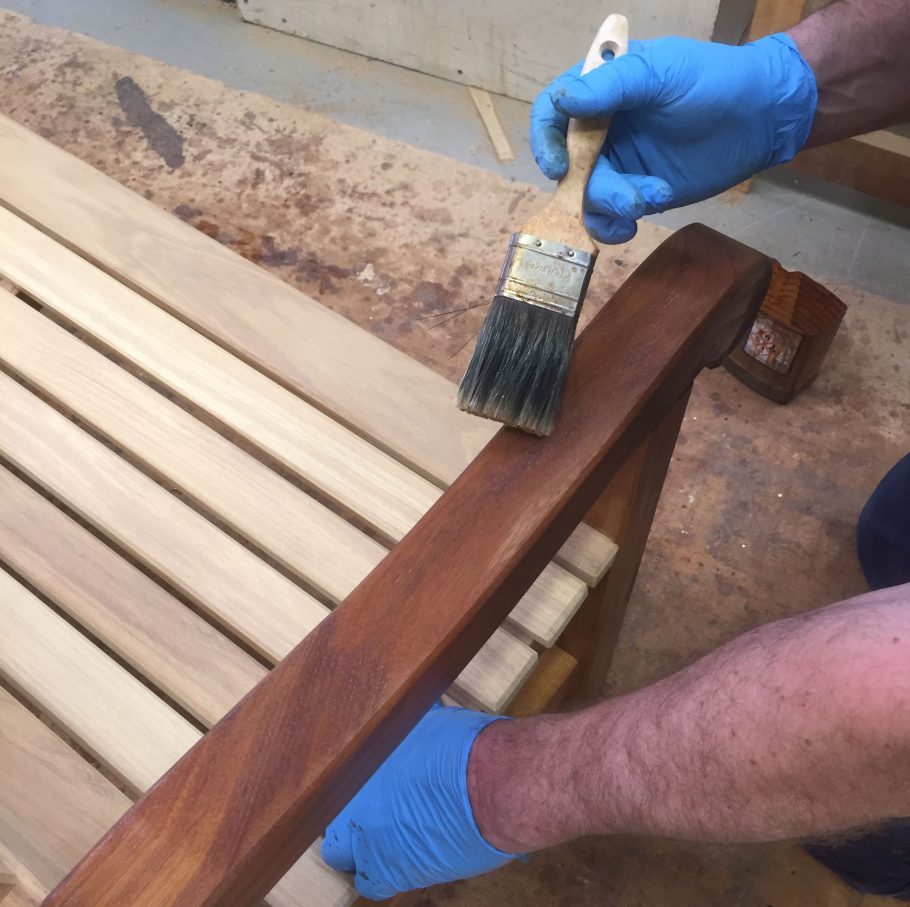 Gentle Care
Whatever your opinion on how your garden bench should age, make sure you protect it from the elements so that you can enjoy it for years to come. A simple cover can often be the best way and least hard work! As time goes by, you will see a natural colouring and ageing of the wood which can be quite beautiful and will show your guests that you care very much for your garden.