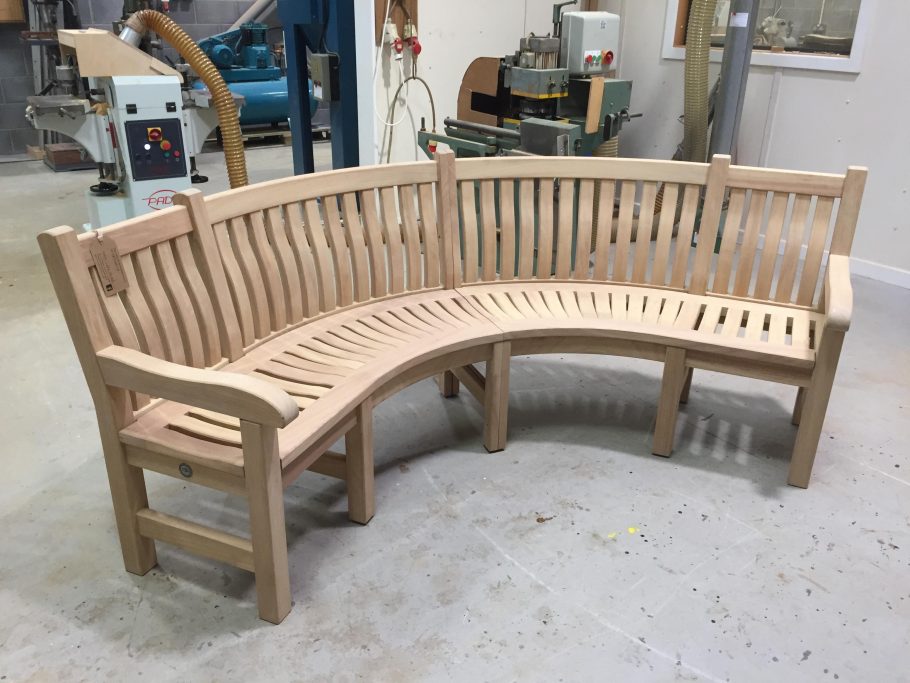 New bespoke curved bench heading to London
Posted on December 07, 2019
We're really proud of this bespoke curved bench we have created for a private customer in London. Initially we were contacted by a landscape management company who gave us their designs for the bench and asked if we could make it. Based on the smooth curved lines of the Scarborough bench this bench and table would feel very at home as part of the wider set.
Click on the pictures to enlarge
This garden bench was built on time and on budget at the fraction of the price of our competitors and we are really please with it.