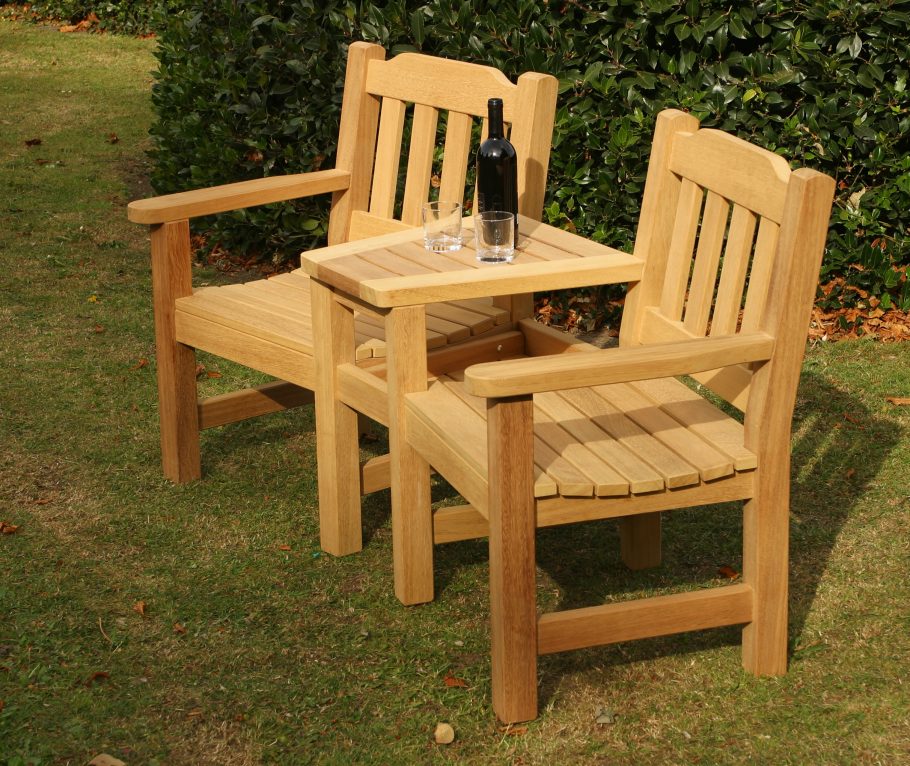 Helmsley Garden Bench making a welcome return
Posted on September 20, 2019
An old favourite garden bench has made a welcome return to the Woodcraft fold. The Helmsley companion bench which used to be a central piece of the Woodcraft range has been brought back to life due to companion benches in general gaining in popularity recently.
Click on the pictures to enlarge
Based in style on the flat arm and raised top rail version of the York garden bench, the Helmsley companion bench is a perfect seat for two people sharing a central table area to place books and drinks and used for the occasional alfresco dining. The dimensions for each seat is the same as the York garden armchair and would fit perfectly within a set of York benches and chairs either in the garden or as part of a large set of patio seating in the grounds of country hotels.
Click on the pictures to enlarge
The flat arms of the Helmsley companion bench complements the table area and as you can see we apply the same great attention to detail that we offer with all of our garden benches.
Click on the pictures to enlarge
As yet there is only one size of Helmsley companion bench however if interests grow we may well consider including different size in the range and of course we can make any kind of bespoke bench as you can see here with this special bespoke corner bench.
You can find out more about our Helmsley Companion Seat here and feel free to give us a call if you require a customisation on the theme of companion and corner benches.