Assembling the Waveform Bench To Celebrate the Moon Landings
Posted on September 13, 2019
One of our favourite clients Kirkburn Parish Council near Driffield, ordered a Waveform garden bench to celebrate the 50th anniversary of the Apollo moon landings. In the past they have ordered other waveform benches including one to commemorate the centenary of the first world war and one to commemorate 100 years of the RAF 1918 - 2018.
In the making of this garden bench Luke decided to film himself making the basic construction. Due to the sheer speed which Luke works at we have had to slow the film down for you to see Luke in action!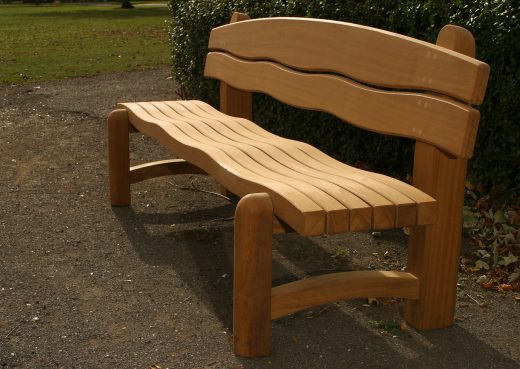 Designed and developed in-house, The Waveform garden bench is an exclusive bench to Woodcraft UK, and its distinctive and relaxing nautical influence has made it a firm favourite with our customer base. More information about our Waveform benches can be found here.