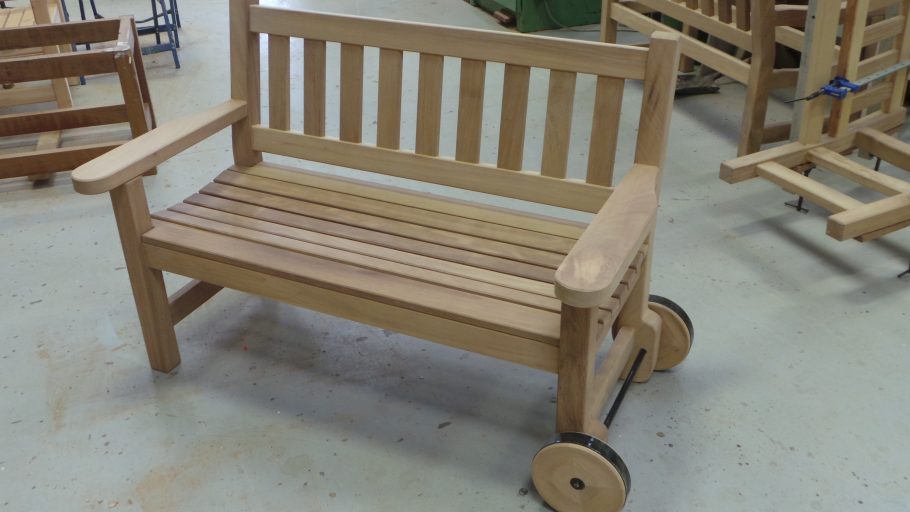 York bench with wheels!
Posted on May 20, 2018
Benches with wheels are becoming popular among requests here at Woodcraft. The very idea that you can move your bench around the garden for a different view or indeed under cover, safely away from the incumbent weather conditions that the months of Winter can bring, is a desirable concept.

Recently a private customer saw one of our earlier benches displayed on our website from our bespoke garden bench section and wanted one based on his own requirements. The bench he saw was a light weight bench in powder coated green (see above) and that gave him the idea for a moveable bench.

This special commission was based on the standard York bench which he liked very much. He wanted to retain the style from the York bench and specified flat arms so he could stand drinks on them.

The York bench is one of our flagship benches as we receive many orders for it both nationally and overseas. More info about our York bench can be found here.

It is a very strong and sturdy garden bench and so we had a challenge to design wheels robust enough to carry the weight when moving around.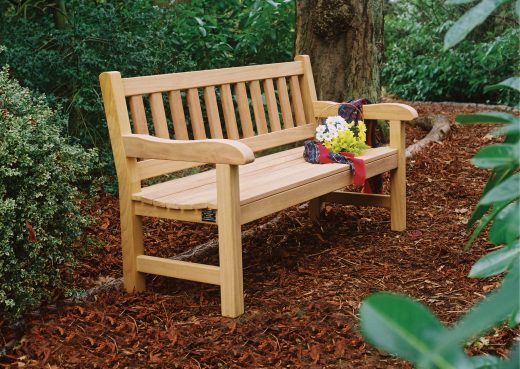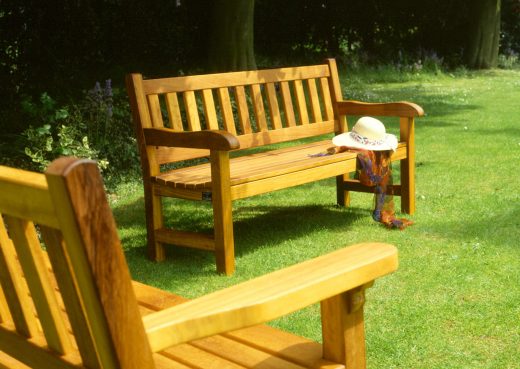 After various designs and stress testing we finally created a wheel set that was both strong enough and also matched the style of the York bench.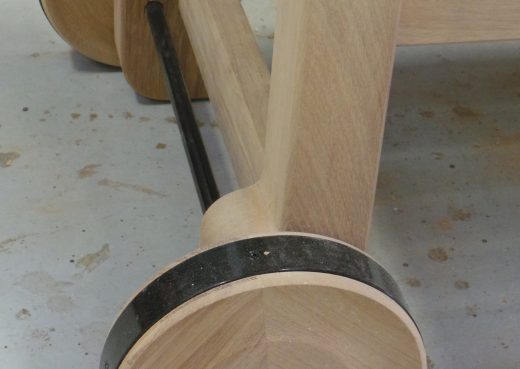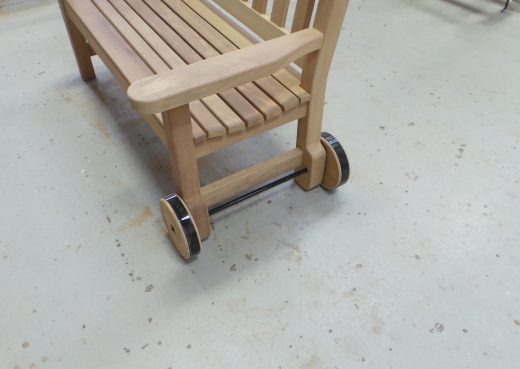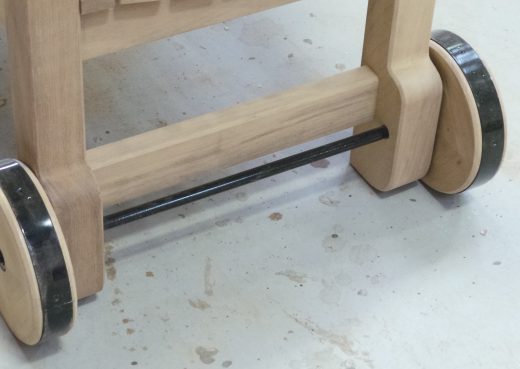 We constructed the wheels in hardwood and banded them with steel for extra strength and durability, modified the legs to take the wheel spindle and coated all of the galvanised steel with a durable black paint.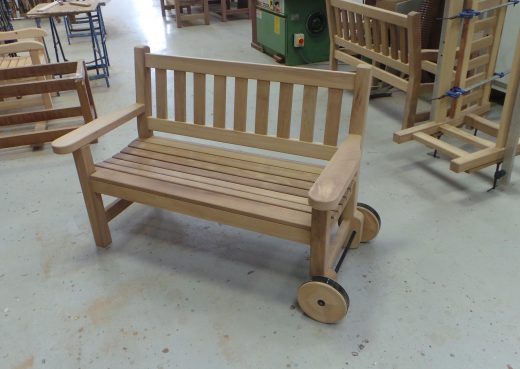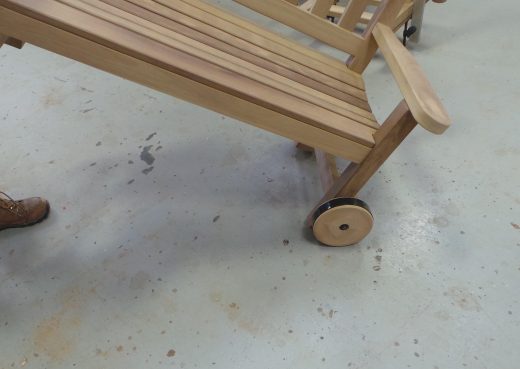 The bench is to be a special gift for our customer's wife's 70th birthday garden party so needed to be delivered as a surprise a couple of days before the event.
We were very pleased with the end result of our modified York bench and hope it provides lasting pleasure for years to come.