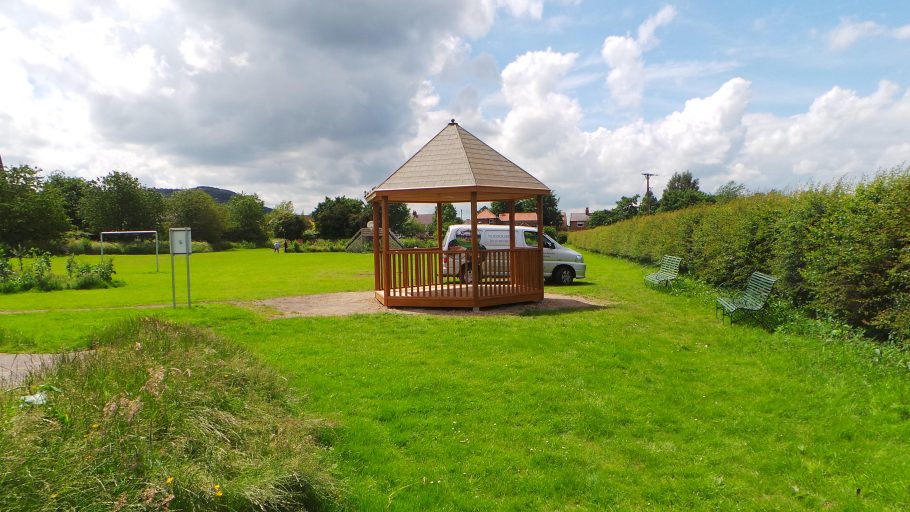 Woodcraft's bespoke play shelter
Posted on April 03, 2018
Woodcraft UK was commissioned to design, manufacture and install a hexagonal shaped oak play shelter for a playground and BMX track in Swainby near Thirsk in the Hambleton district of North Yorkshire. We also created and installed bespoke integral seating on 3 sides of the shelter.
We designed and built the shelter in sections in our workshop and then transported it to Swainby ready for installation. The shelter was sponsored and paid for by the National Lottery and local businesses.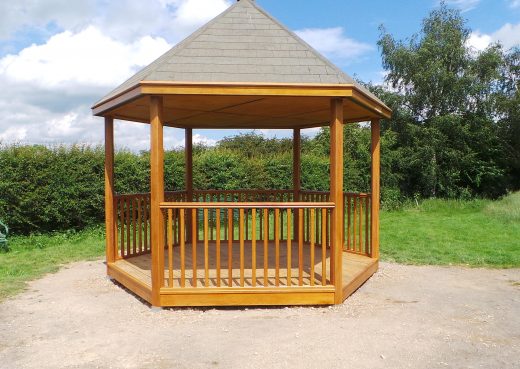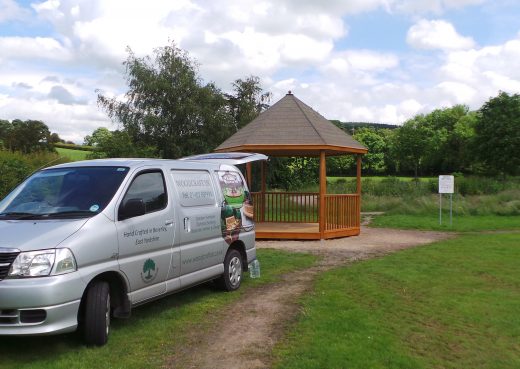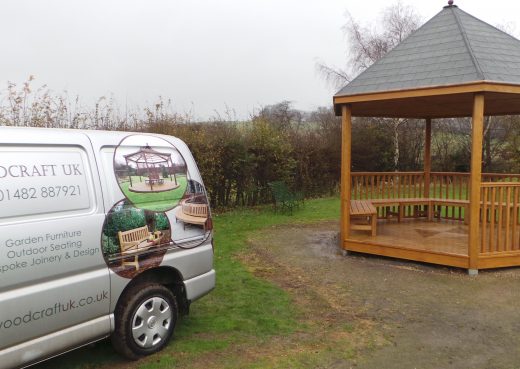 Preparation and foundations
First we marked out the plot where the play shelter was going to be positioned and then we had to dig out six holes formthe corner posts to be sunk into. The digger made light work of this and we were able to move on to installing the shelter very quickly.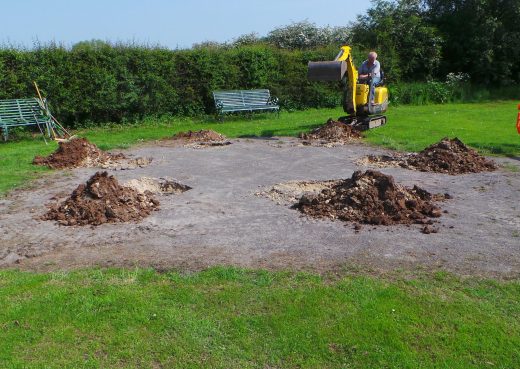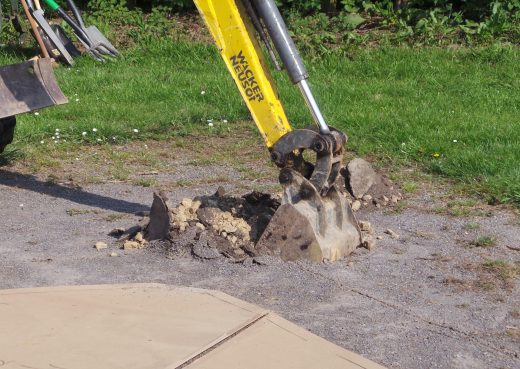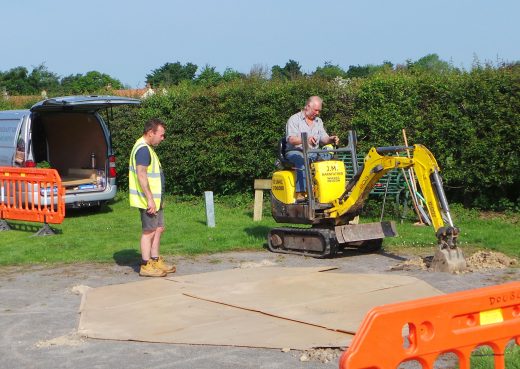 Installation
Installing the play shelter was relatively straight forward as we had plenty of space. The shelter was located at one end of the the play area to overlook the BMX track and other play equipment aimed at toddlers and younger children.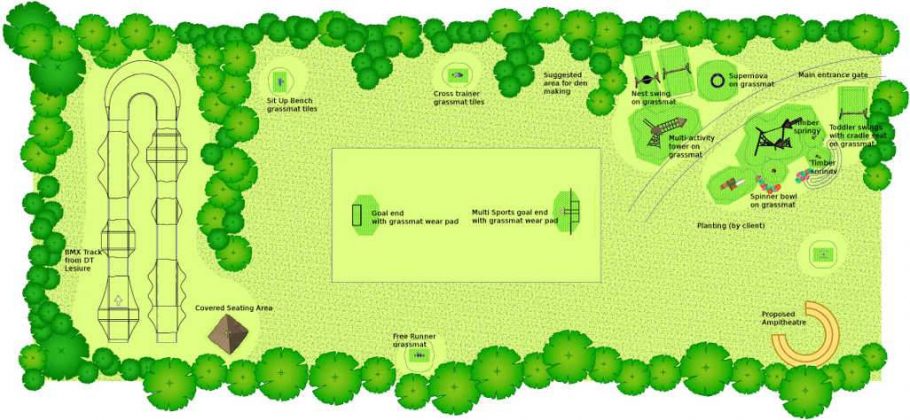 Installing the seating
Once we had the shelter in place we were able to begin on installing the seating. The 3 seats were also made in our workshop and were built so that they could be joined togwether in situ.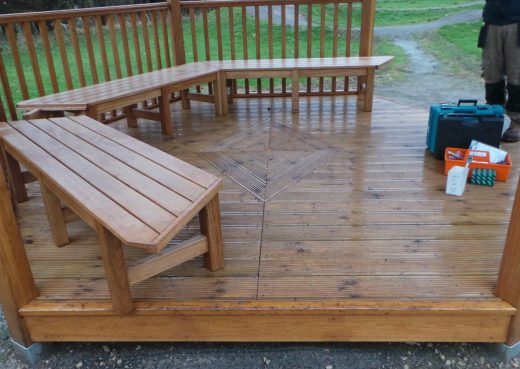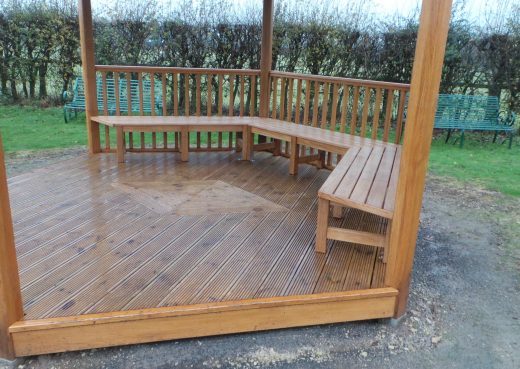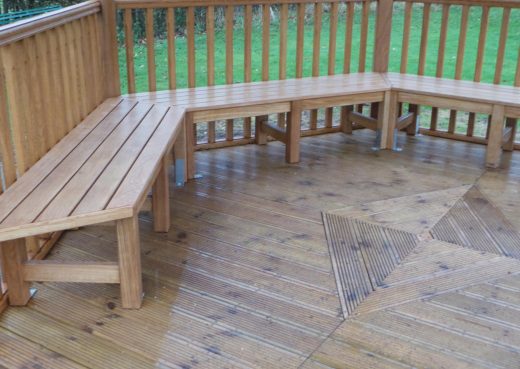 We're pretty happy with the final result. The shelter complements the rest of the play area and adults and children of all ages use it frequently.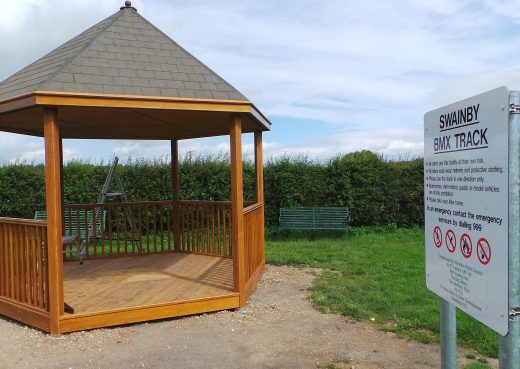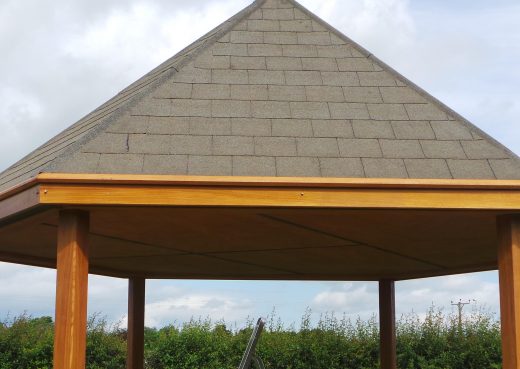 If you would like any more information we have a dedicated cabins, shelters, gazebos and pergolas page or simply call us on 01482 887921.