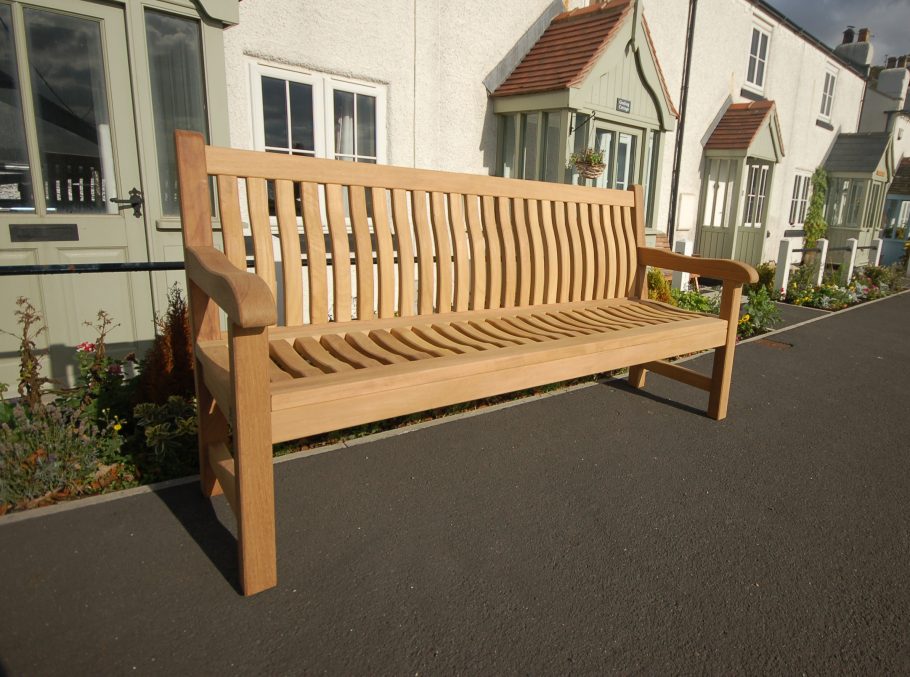 The Scarborough Bench Offers Comfort, Durability and Style
Posted on January 27, 2018
The Scarborough Bench is a top choice when it comes to wooden memorial benches. Originally a bespoke one-off commission, this beauty proved so popular that it swiftly became a signature style in our product range thanks to its timeless structure and eye-catching aesthetics.
As with all of our benches, tables and wide selection of outdoor wooden furniture, the Scarborough Bench benefits from expert design and robust construction. Handmade in East Yorkshire by our dedicated team of specialists, it's equally suitable for private households and public spaces, making it ideal for back gardens and city centres alike.
The design of the Scarborough Bench is distinctive, with its subtly curved seat and top rail enabling maximum comfort and forming a welcome resting point regardless of location. Made from the finest hardwood so that even the harsh elements of Britain can't lessen its functionality or appeal, this wooden bench is ideal for a variety of needs.
By adding a Scarborough Bench to your work premises, whether it's outside the entrance or in a secluded courtyard, you're offering your staff and visitors a great spot for lunch, brainstorming, or simply a quick breather between meetings. Likewise, this striking product is a favourite with local authorities across the UK, taking pride of place amongst bustling shopping spots, idyllic market towns, quiet footpaths and beautiful cycle routes up and down the country.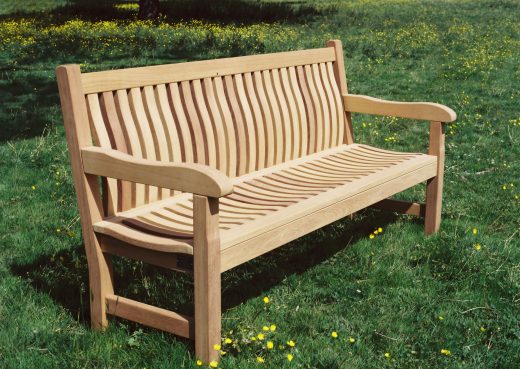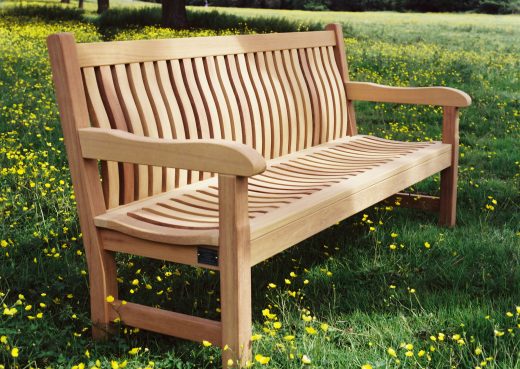 Whilst blending with its surroundings, from trees and wildflowers to nearby retailers and restaurants, the Scarborough Bench still manages to stand out due to its eye-catching form. This is exactly what you want in a bench, presenting a place to relax and watch the world go by whilst remaining durable, safe and secure.
The Scarborough Bench comes in a range of sizes and you can even pick from different types of top rail. To give it extra character, why not add a plaque or engraving? This service also comes with a range of options, allowing you to make your bench truly unique by including a memorial message or inspirational quote. Countless customers have provided positive feedback on this, as it really does bring the bench to life and gives it a higher purpose outside of being an attractive piece of furniture.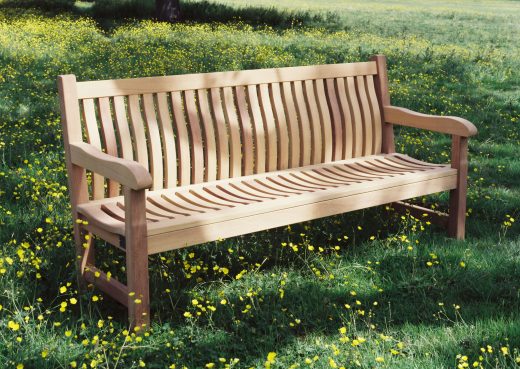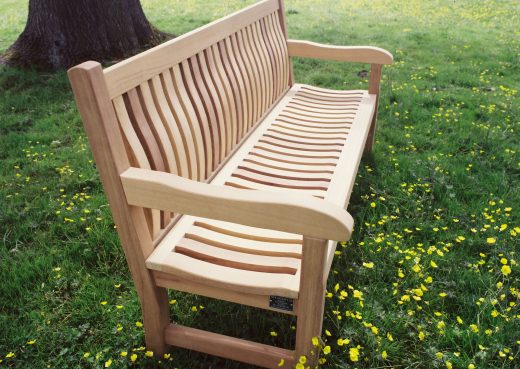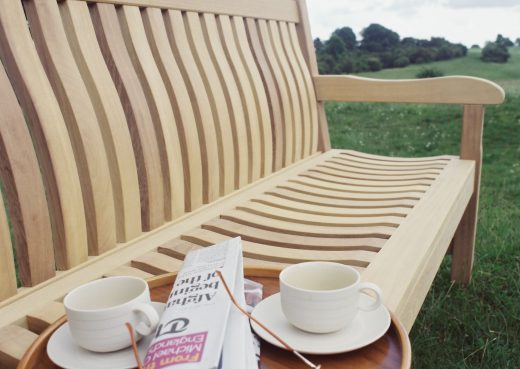 We can also include fittings for your Scarborough Bench. Our stainless steel fixing brackets are suitable on all types of ground, such as concrete, paving stones, grass, soil and tarmac, plus you can choose from standard screws or non-return security screws, depending on its intended environment. This gives you peace of mind that your charming outdoor wooden bench will remain safe and secure at all times.
If the standard seat lengths of 4ft, 5ft and 6ft don't fit your requirements, let us know exactly what you want and our bespoke service can adapt the Scarborough Bench especially for you. Or if you're after something entirely unique, our bespoke service will turn thoughts and sketches into reality in no time.
To find out more, get in touch with our friendly team on 01482 887921 or use our contact form.