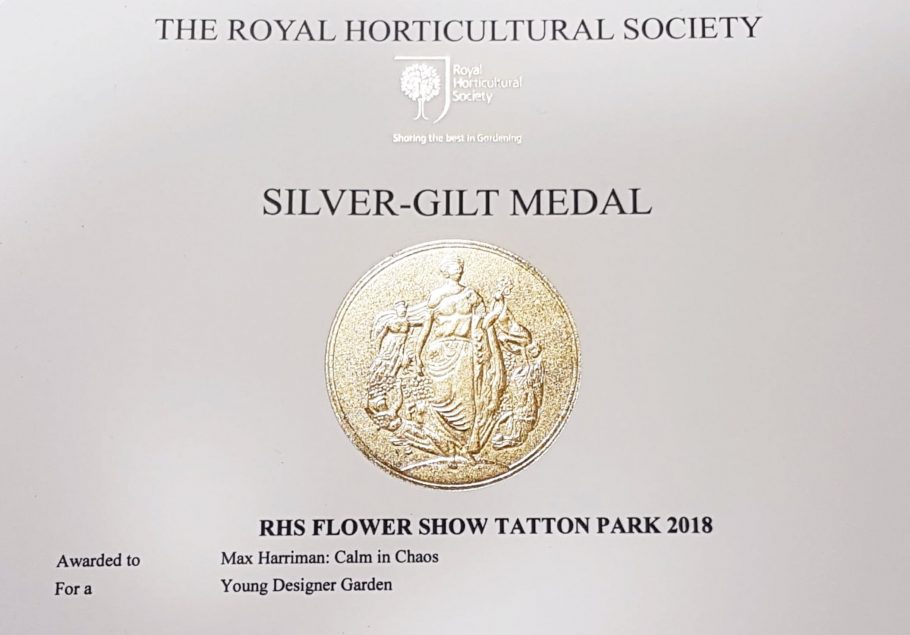 Praise for Woodcraft UK
Posted on November 21, 2018
We received this great piece of feedback from Max Harriman who was the Silver Gilt Winner at this year's Royal Horticultural Society Flower Show in Tatton Park 2018. Max created the garden "Calm in Chaos" using richly textured planting in muted shades and curvaceous wooden features to make a serene space, ideal for contemplation and to escape the stresses of urban living. Max asked us to create a bench to act as a resting point, inviting the visitor to pause a while in order to experience the tranquillity of the garden. The garden was entered into the Young Designer Garden section and won silver medal.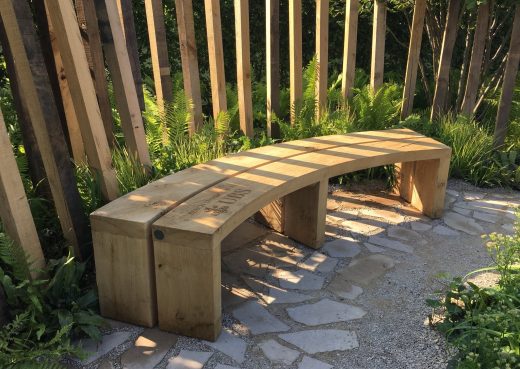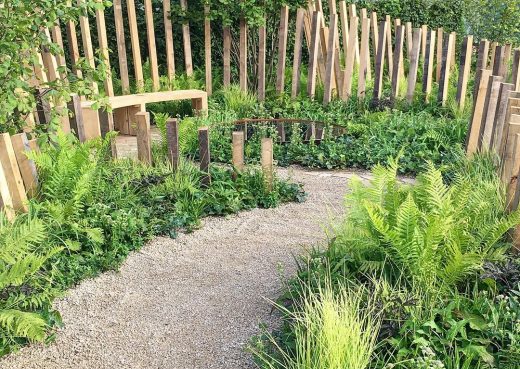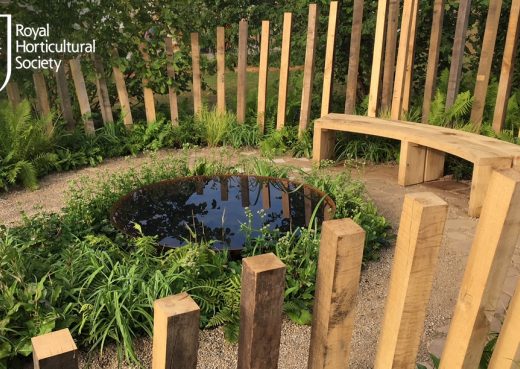 Read our previous post on the making of the bench here.

We were really excited to play a part in Max Harriman's wonderful vision and when we received this feedback from Max we felt very proud indeed.
Dear Mike and team,
I hope you're well and have enjoyed the rest of the summer.
I want to take this opportunity to say a huge thank you for all your support and generosity in your involvement with my show garden's build at the RHS Tatton Park Flower show.
Please find enclosed a copy of the Silver-Gilt medal awarded to 'Calm in Chaos' for your organisation as a gesture of my gratitude. It was a pleasure working with you and I am so thankful for your help.
I was over the moon with the finished garden and the result. I hope you enjoyed your involvement with the garden and I look forward to hopefully working with you again on another project in the near future.
Yours gratefully,

Max Harriman
Thank you Max, it was a real pleasure.