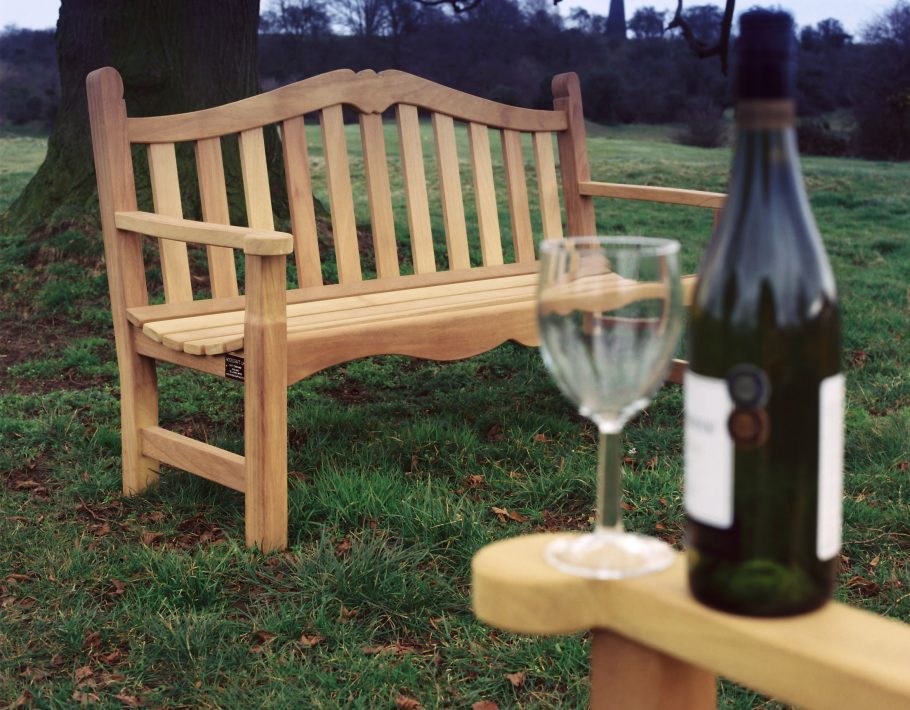 Inspired by Yorkshire: The Knaresborough Bench
Posted on April 30, 2018
Knaresborough is an historic market town, spa town and civil parish located on the River Nidd in the Borough of Harrogate, North Yorkshire. It really is a breathtaking place, home to Knaresborough Castle and Mother Shipton۪s Cave, the area is brimming with history, heritage, tales and proper Yorkshire characters. In fact, we love Knaresborough so much that we named one of our wooden benches after it (no prizes for guessing which one).
The Knaresborough Bench really is a superb Woodcraft UK product. Attractive, sturdy and distinguished thanks to its elaborate and ornate design, this popular memorial bench impressively demonstrates the skills and talents of our experienced team, and serves as a perfect example of the craftsmanship and quality upon which the company has built its reputation. As well as elegant, the Knaresborough is incredibly sturdy due to its expert design, top quality materials and weather-resistant structure, making it an easy choice if you۪re umming and ahhing over which bench to choose. Part of our Inspired by Yorkshire range, which includes the Scarborough bench, Beverley bench and York bench, the Knaresborough is ideally suited to leafy areas as much as it is to coastal spots. Whether you۪re ordering for a churchyard, hospital grounds, a commercial forecourt, your own back garden or multiple units to dot around a public park, you'll find that the comfort, style and durability of this outstanding seat will make you a very happy customer.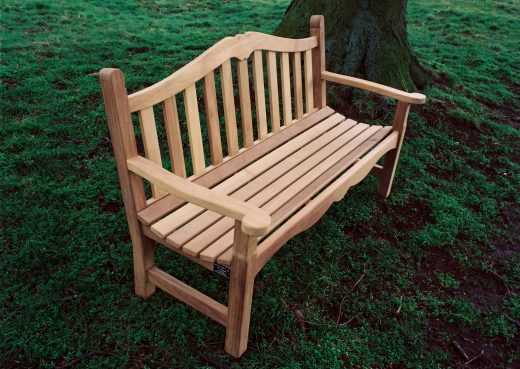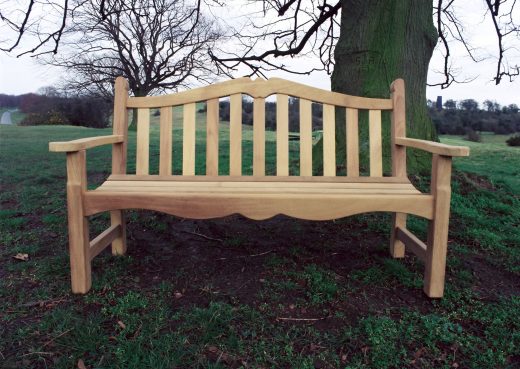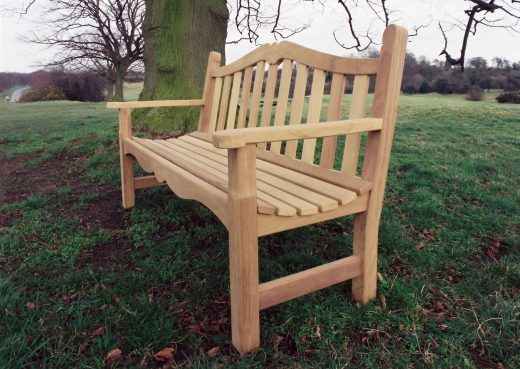 If we had to pick our favourite setting for the Knaresborough Bench, it would probably have to be in front of a duck pond (seriously, stop laughing). It doesn't matter whether it's on the edge of a small village or in the centre of Leeds, sitting down on this extremely comfortable bench and watching the ducks pick up chunks of bread is incredibly relaxing. Having said that, you can۪t quite beat getting comfy and watching the North Sea waves slowly roll across the shingle and sand, with a bag of chips in your hand and a couple of deep fried doughnuts at the ready. Basically, wherever you decide to place a Knaresborough Bench, we guarantee you۪'ll love it.

As with all of our superb products, the Knaresborough comes with the options of commemorative plaques and engravings, alternative top rails and stainless steel fixings. This means that if you want your bench to tell a story, to look different from the one on our website, and to be completely theft-resistant, we have the solution. We're always here to answer any questions you may have and can offer suggestions on anything at all, whether it's the best way to pay tribute to a loved one or how to fix outdoor furniture to concrete and paving stones.
Also, something that makes us giddy is when someone in Knaresborough orders a Knaresborough Bench. It just feels so right.
If you would like to find out more about our unique products or simply tell us your favourite thing about Yorkshire, please get in touch through our Facebook, Twitter or contact form.