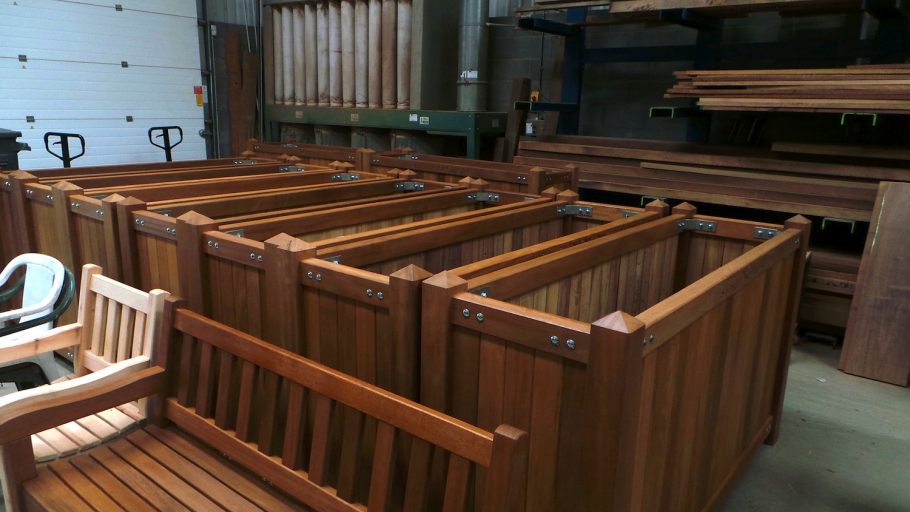 A Dozen Planters for Northern Ireland
Posted on September 30, 2017
Wooden planters are an example of how urban and street furniture can transform an area. Designed with durability and aesthetics at their core, our wooden planters can be tailored to suit any requirements, such as the dozen we recently supplied to Armagh City, Banbridge and Craigavon Borough Council.
Built to precise specifications of 2m x 0.6m x 1m, the planters were created using durable hardwood with a colour protective stain, allowing them to remain eye-catching for many years to come despite what the weather may bring. They are also clearly engraved with the words 'Historic DROMORE' in a font that was requested by the local authority. As you may have guessed, these pieces of street furniture are now in place in Dromore, a beautiful market town in County Down, Northern Ireland.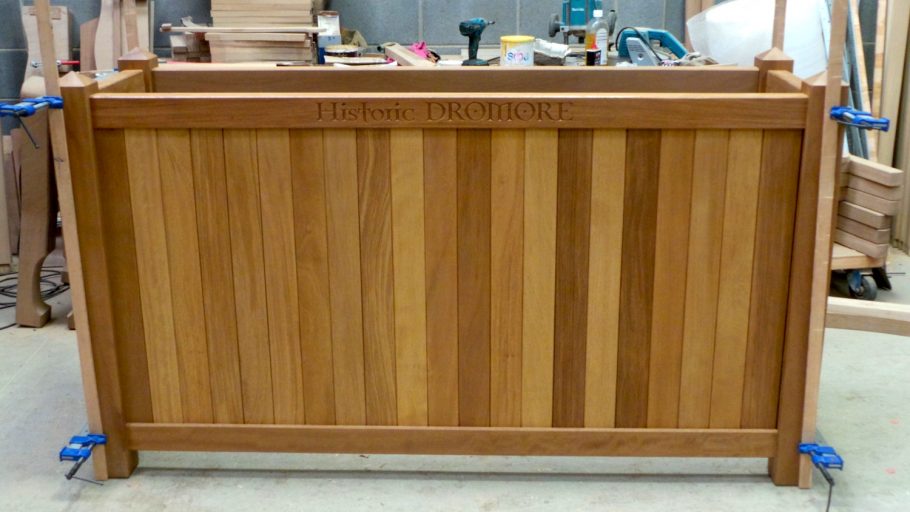 Though its population is small at around 8,000, Dromore is situated just 19 miles southwest of Belfast, and accessible via the busy A1 Belfast-Dublin road. This means that it is very easy to find when travelling to and from the two capital cities. However, the Dromore Town Centre Development Plan of 2003 reported that over a quarter of the 190 units in the town centre were vacant. This is primarily due to ease of access to Greater Belfast, as well as a green-field development of recent years, which essentially cut off the new houses from Dromore and made nearby towns just as logical an option for shopping.
The good news is that Dromore has seen a resurgence in visitors over recent years thanks to some clever urban planning. The area around the Town Hall was transformed to become attractive leisure space, which draws people to relax in charming surroundings filled with heritage. Meanwhile, the town centre in general is undergoing urban redevelopment, with the dozen planters being a key element of a larger plan of beautification.
The council needed its order shipping directly to the site in Dromore town centre. The timeframe was also specific, with an early morning delivery being crucial so that planting could be completed within a single day. At Woodcraft UK we pride ourselves on getting a job done to the letter, and our contacts at the council were delighted by the smooth running of operations, from initial enquiry all the way to signing for the delivery.
Due to the size of the planters in general and the weight of the materials they need to hold (especially during periods of rainfall), we reinforced the corners with stainless steel brackets. This is another of our specialties – having supplied all kinds of wooden street furniture to a range of customers over three decades, we know exactly what an individual item needs to remain safe and reliable.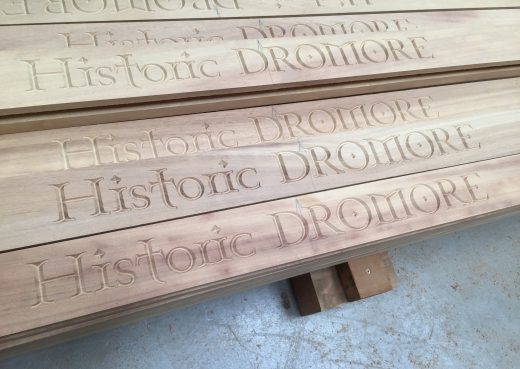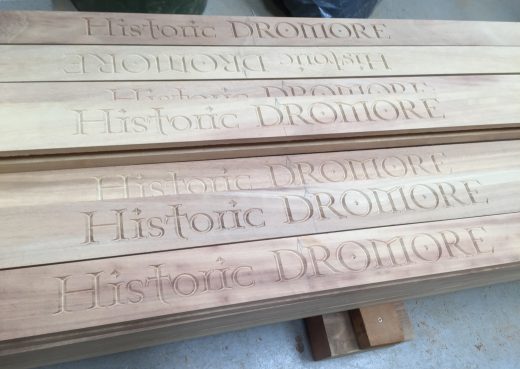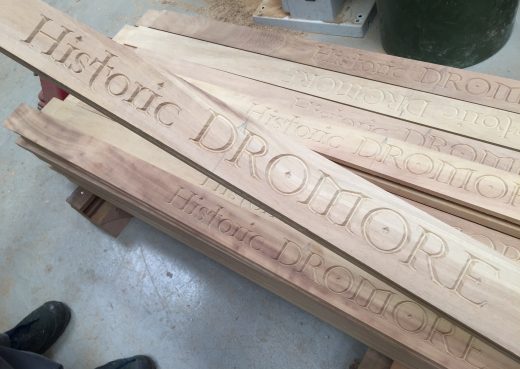 Do you have a bespoke urban furniture project that you think Woodcraft UK can help turn from dream into reality? Get in touch today on 01482 887921, or use our contact form.
If you spot one of our planters anywhere, make sure to tag us in your photos on Facebook and Twitter.