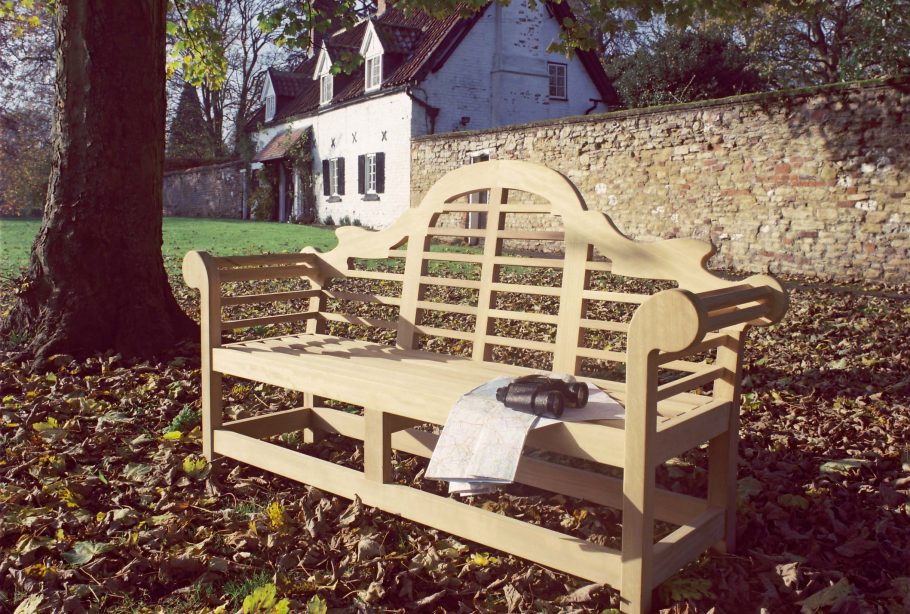 8 Ways to Keep Your Wooden Furniture Looking Great
Posted on May 04, 2017
You've just bought a beautiful Woodcraft UK set to sit proudly in your back garden. You now want to make sure that it looks its absolute best for years to come. We've got some excellent tips to keep your benches, tables, chairs, pergolas and gazebos looking great.
Keep it clean
At the beginning of the spring season, be sure to clean down your hardwood outdoor furniture. This is as simple as making up a hot, soapy solution and wiping down the tables and chairs. Not only does this give a fresh new look to the wood, it gets rid of any trapped dust.
Let it be
If you're a fan of natural tones, let your wooden furniture age on its own. Woodcraft's timber is highly durable and can be left outdoors without any chemical treatment. The wood will weather and turn a silver-grey colour, which can be very attractive.
Teak oil
On request, we can apply 2 coats of quality teak oil to your furniture. This will give it an appealing finish, whilst still looking quite natural. Just bear in mind that you will have to top up these coats every once in a while, depending on the weather conditions for that year.
Get creative
If you want to inject a bit of colour into your backyard, why not invest in some wood paint for your furniture? To achieve a stunning solid colour, apply 2-3 coats of quality product. This should last around three years if you regularly wipe down and clean your furniture. The paint will not only act as a protective layer but also add a bit of character to your space.
Stain it
Love that just-bought furniture glow? Keep yours looking brand new by using a stained oil. Again, the oil will act as a preservative, shielding the wood from harsh weather and everyday damage.

Keep it shady
Whilst it might be tempting to sit outside on a hot summer's day and absorb the rays of the sun, this is about as good for your bench as it is for your skin. High temperatures will fade and destroy any finishes that you have applied and dry out the wood, eventually causing cracks. Choose a shady spot for your seat or at least one that gets minimal sunlight. Alternatively, purchase outdoor covers for when the furniture is not in use.
Keep it cool
Similarly, keep your furniture away from heating units. The heat will cause the wood to shrink, which again will result in cracks. If you're super-serious about looking after your furniture, invest in an outdoor humidifier for when the weather gets too dry.
Quick fixes
There's nothing worse than an accidental scratch, chip or spillage on your wooden furniture. Fix these spots quickly with shoe polish or felt-tip marker of the same colour. Meanwhile, coffee rings can be rubbed away with a mixture of everyday household items. Combine non-gel toothpaste with baking soda, or mix cooking oil with ashes from the BBQ. Use your finger or a small cloth to gently buff away the stain.
Have you recently treated or revamped your wooden furniture? We'd love to see the results. Tag us in your photos on Facebook and Twitter.