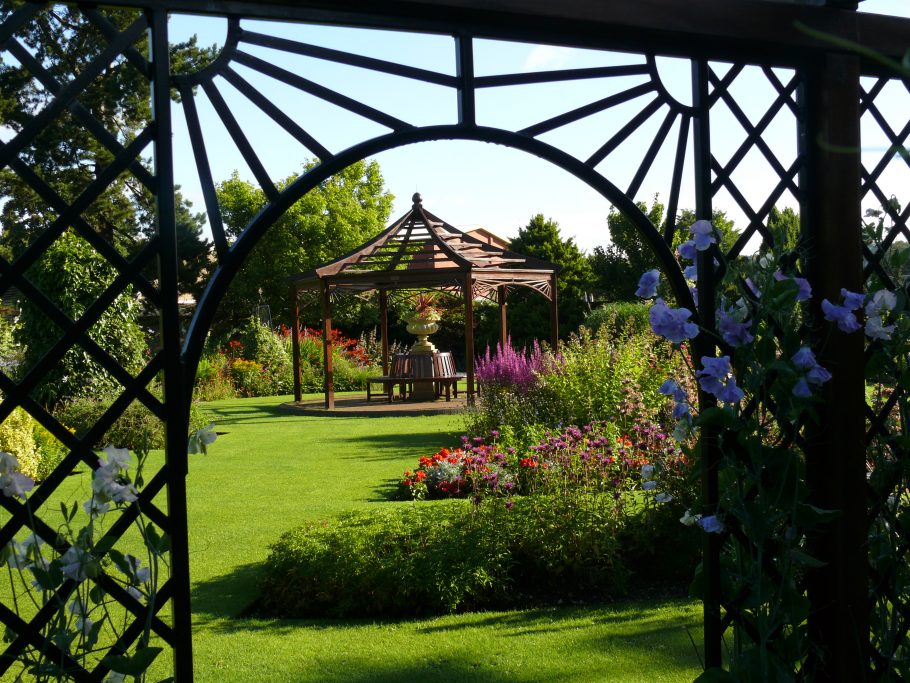 5 Ways to Enhance your Pergola
Posted on May 03, 2017
Garden pergolas have been a popular feature since Roman times, and through the centuries there have been many different ways of decorating them.
During the medieval era, gardeners would grow vine and ivy covers to make a shady pathway or seating area. Later, the 18th and 19th centuries saw the rise of stone pillars and beams. Nowadays, pergolas are usually made from wood, aluminium, vinyl or even fibreglass.
With summer just around the corner and the lighter nights already upon us, we're sharing some tips on how to embellish your pergola.
Fairy lights
Everyone loves the effect that string lights have on a warm summer's evening, so try lighting up your garden by adding a soft glow to your pergola.
There are so many on the market, from battery operated to solar powered, so you may never need to be left in the dark again. We personally love the look of twisting them around the roof and sides of the structure to add a warm feel to any party or gathering.
Meanwhile, citronella candles and tea lights are great for keeping the mood going, as well as the mosquitoes away.
Curtains and voiles
Create a regal vibe in your backyard by adding curtains to your pergola. These are ideal if you want to get some shade or keep the insects at bay.
In the same way that a pair of drapes can transform a room, they can also make a huge impact on the look of your outdoor space. Once they're up, you'll feel like you're on holiday.
Just be sure to keep them clean and perhaps take them down during the winter months.
Plants
Of course, growing ivy and leafy vines around your pergola is a natural and traditional way of creating a shady, protected space. If you want to add a bit of greenery but don't have the patience for training vines, grab a few plants in pots to decorate the area.
This will add an extra dimension to any garden.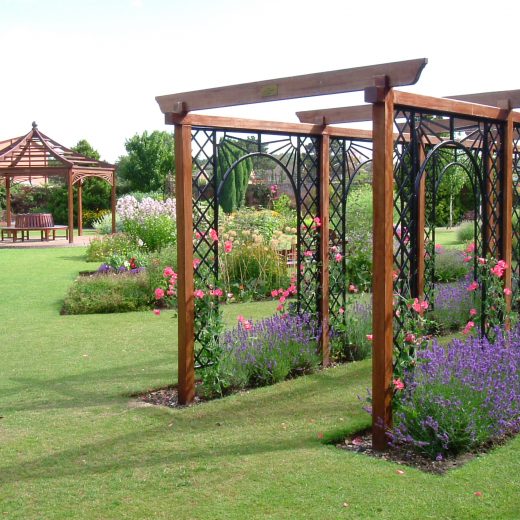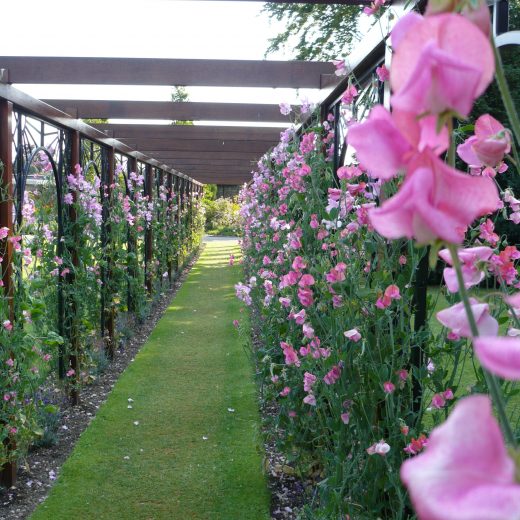 Bunting and garlands
Got something to celebrate? Opt for some colourful bunting or garlands to hang up around your pergola. There are plenty of varieties in local craft and gift shops, or you could get creative and design your own out of patterned paper or old garments.
You could also get the kids involved to make some looped paper garlands for that family BBQ.
Comfort
Set up a seating area underneath your pergola for relaxing in comfort – perfect for keeping the party going for longer.
Add cushions and blankets so that your guests will stay warm on chilly nights. You could even invest in an electric heater to make the most of the summer evenings.
Share with us
Are you revamping your pergola for summer? We'd love to see the results. Tag us in your photos on Facebook and Twitter.
Need inspiration? Head to our wooden pergola range.