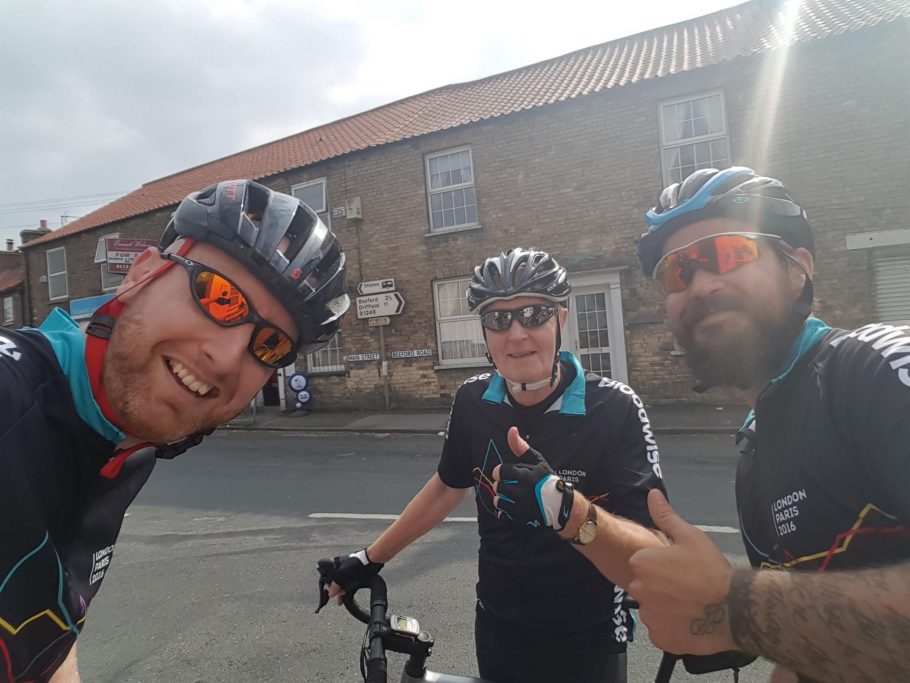 Help Woodcraft to Support a Worthy Cause
Posted on July 30, 2016
Here at Woodcraft UK, we're no stranger to helping out a worthy cause. Similar to how we only use sustainable materials sourced from well-managed forests, we're dedicated to doing our bit to make the world a better place. Part of this commitment is charitable donations and fundraising activity, with a recent example being when we supplied a free bench to Bilton,Wyton and Ganstead Memorial Playing Fields.
For the past fewmonths, owner Michael Davidson has been training rigorously in preparation fora cycling event in aid of Bloodwise, the organisation that has been fighting to beat blood cancer since 1960. But this isn't just any old pedal-powered jaunt; it's the London to Paris Bike Ride in September, taking Michael and 250 other participants over300 miles from one capital city to another.
Bloodwise is an essential charity that has been striving for over 55 years to help those diagnosed with and affected by blood-related disorders, including leukaemia, lymphoma and myeloma.These diseases can irrevocably change and, ultimately, end lives,especially because treatments are often unavailable or less effective than they should be. Over the decades, Bloodwise (formerly Leukaemia and Lymphoma Research) has invested over 100 million in world-class blood cancer research, bringing tangible results to people of all ages across the country. Currently funding over 1,000 researchers and clinicians across220 active projects, it's clear that Bloodwise means business; and yet, as with all charities, these sterling efforts could be at risk if public and corporate donations were to diminish.
Passionate about this crucial institution, Michael has overcome his enforced cycling hiatus brought about by a cycling accident in January 2015, which led to a full hip replacement and many months of intense physiotherapy. Training furiously with his friend under the nickname The Yorkie Boys, the Woodcraft UK founder is now able to cycle over 40 miles in a single session with ease. However, the London to Paris Bike Ride demands far more than this: taking place over four days, with each day covering 80 miles, it is a truly strenuous task tackled only by those who know they can complete it. With a love of cycling and the great outdoors, a worthy cause to back and a promise to himself to conquer atrophied muscles, Michael is looking forward to the event with unmasked zeal.
With countless days of training required, Woodcraft UK is covering all of the costs of Michael's participation in the London to Paris Bike Ride. This means that anyone throwing a few pounds into the bucket can rest assured that 100% goes directly to Bloodwise, making a real difference to lives right now and in the future. From developing new treatments and drug combinations, to offering written information and emotional assistance to patients and their families, the charity blends scientific progress with intensely human actions.That's why Michael is asking readers to sponsor him for any amount they can via JustGiving, with the aim of reaching ,000 by mid September. Together, Michael and Woodcraft UK would like to sincerely thank everyone who gets involved, with every single penny donated playing its part.
If you'd like to find out more about Bloodwise and show them your support long-term, please visit www.bloodwise.org.uk and follow them on Facebook and Twitter.