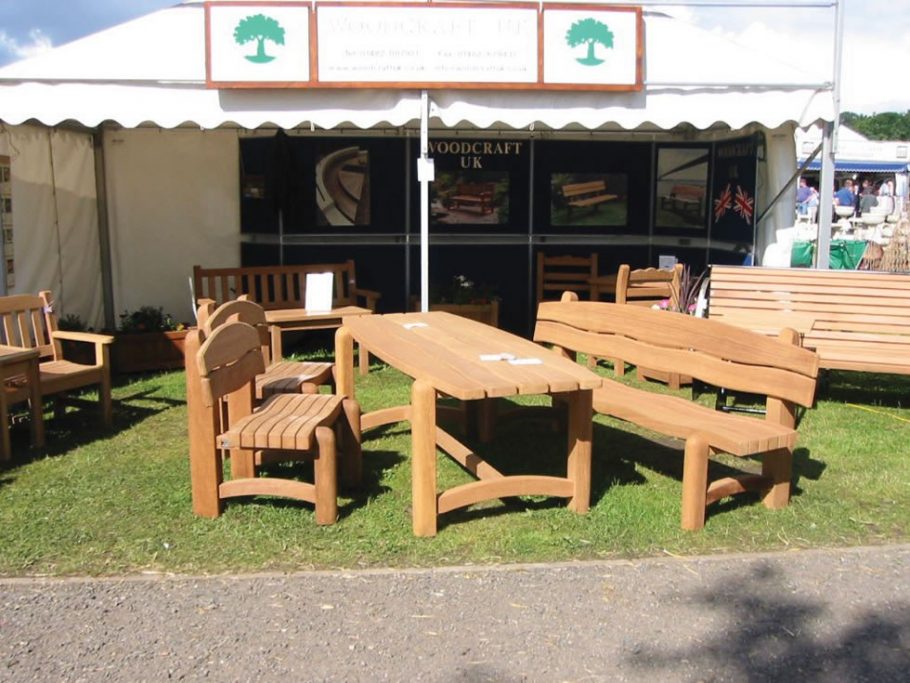 Every Company Has a Story To Tell
Posted on June 30, 2016
Every company has a story to tell, but some stories are more unexpected than others.
Many would assume that a supplier of outdoor wooden furniture originated from a childhood passion for crafting objects out of timber, or a lifelong hobby that gradually developed into a well-respected business. Not so with Woodcraft UK.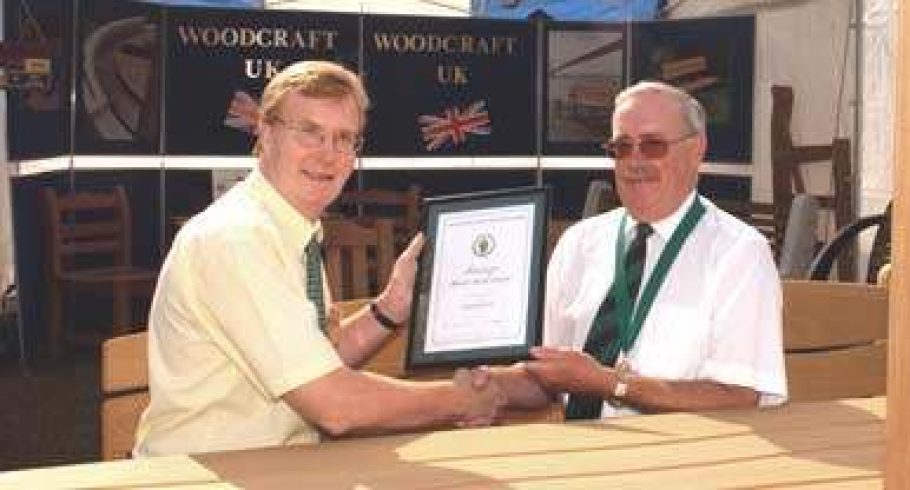 Company owner, Michael Davidson, was working as an IT contractor in a role that took him across the UK, helping businesses to optimise their operations using computers. This was back in the 1980s, so the technology was a lot different from what we have today, with Michael assessing and advising on the type of machinery that can now genuinely be found in museums. Nevertheless, his occupation required a great amount of technical understanding, analytical thinking and financial savvy, the combination of which allowed him to take everything from start-ups to established corporations into a brave new world of digital trade.
It was during this stage in life that Michael decided he required something of a high contrast to keep him occupied during his spare time. A leisure activity far removed from screens and keyboards, which instead requires a keen eye for tangible detail, and a steady hand that means the difference between success and starting all over again. Whilst code can be rewritten and wires can be unplugged and reinserted as required, Michael recognised the necessity for precision that Woodcraft offers to novices and experts alike. With wood, there's only so much whittling, planing and sanding that can be done before you find yourself with mere slivers in your hand. Woodcarving is a pursuit that presents countless phases of improvement, enhancement and learning, yet the individual pieces of material can only provide so much versatility due to their physical limitations. Put simply, it's the perfect balance between endless potential and crucial resourcefulness.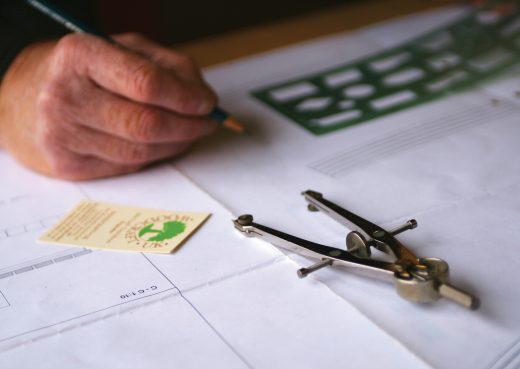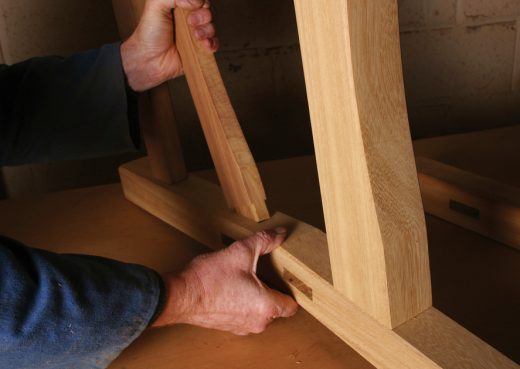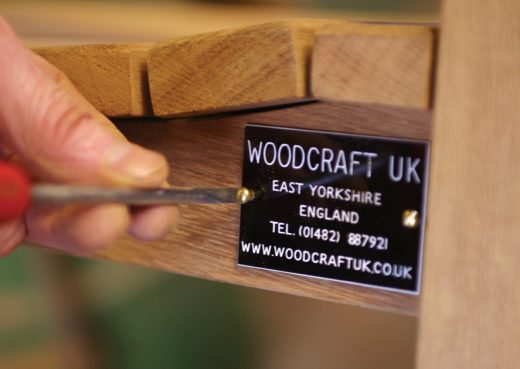 And so it was that Michael joined a woodwork course. From the very first lesson, it was clear that he'd made the right decision, with so much to discover and memorise, yet ample room to experiment, tweak and express. With each session, our founder realised that working with wood was becoming much more than just a pastime, permitting freedom and ownership in equal measure. Perhaps ironically for someone who had focused on computer operating systems for so long, working with wood was finally opening windows.
The rest of our story is predictable, yet no less inspiring for being so. Michael ended his career in IT and created Woodcraft UK, a small but ambitious company that for a time placed an emphasis on gifts and toys, particularly doll house furniture. However, it wasn't long before a pattern emerged, with customers requesting life-size items that they could enjoy for themselves. This led to memorial benches emerging as his new specialism, which in turn evolved into a range of outdoor wooden furnishings that include tables, gazebos, pergolas, signposts, noticeboards and even bollards.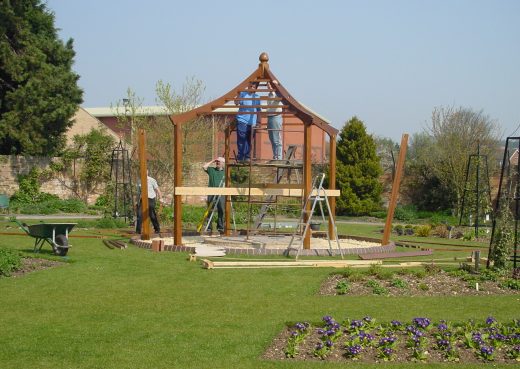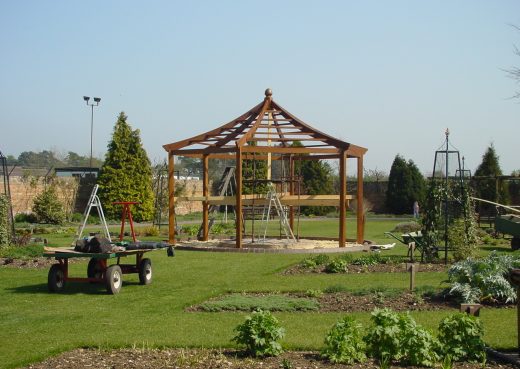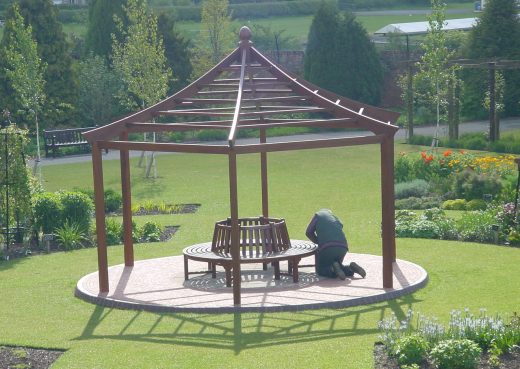 Established in 1990, Woodcraft UK now has an impressive portfolio of clients, from local authorities and private households, to the Royal Mail and Trans Pennine Trail. Wherever you are in the UK, if you're taking a stroll through a heritage site or picnicking on a beach, driving through a city centre or playing with the kids in a public garden, there's a very high chance that you'll encounter one of our signature products. Whilst some stand out due to their sheer beauty of form, others are so wonderfully functional that you may take them completely for granted. Whatever the case, you can rest assured that over 25 years of experience, passion and integrity have gone into every curve, angle and surface. That's the Woodcraft UK guarantee, and we're ready and waiting for you to experience it for yourself.
To find out more about our products, please visit our garden furniture range. Or if you۪re looking for something that can't be found anywhere else, take advantage of our bespoke service. We can create anything you wish, the only limit is your imagination.