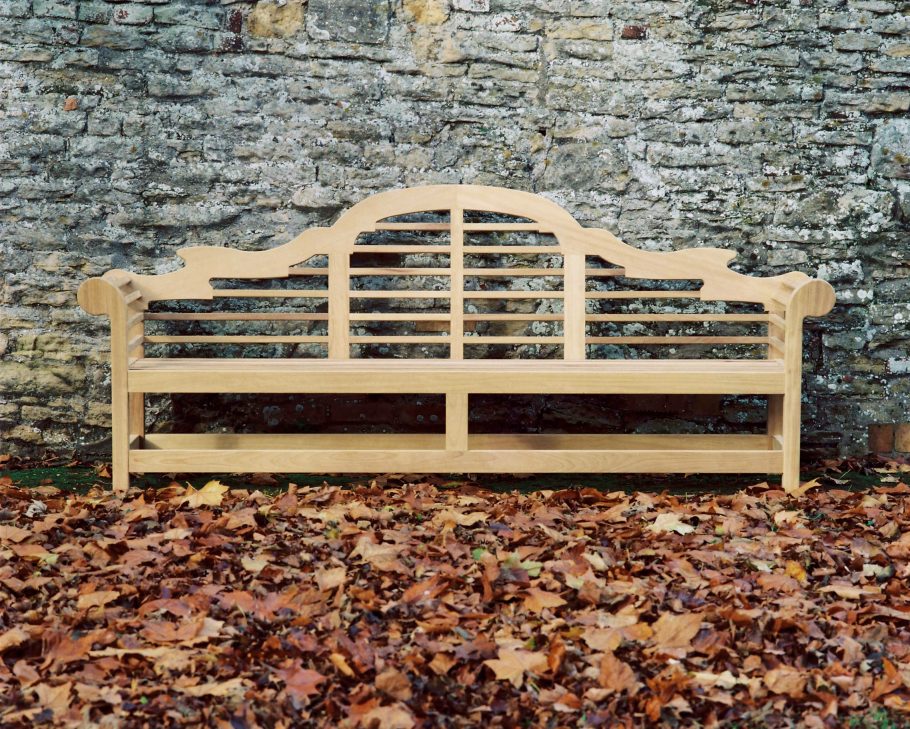 Enjoying your outdoor furniture with Nature in Mind
Posted on August 30, 2016
We absolutely adore nature. From the smell of freshly cut grass to the randomly distributed patterns of wild flowers, you can't beat getting outdoors and taking in its splendid beauty. This applies under all seasonal conditions, with the sound of falling rain and the crisp perfection of a fresh blanket of snow being in close competition with the more obvious days of glorious sunshine.Whatever the weather, we at Woodcraft UK make our furniture with nature in mind.
That's why everything we create is handcrafted by seasoned specialists, often to our own designs that have proven popular over the decades, yet tweaking features when the mood takes us. We also pay homage to classic forms that are famous across the world, such as the truly attractive Lutyens Bench, which combines satisfying straight lines and symmetry with soft and smooth curves that conjure up the movement of a light breeze. The Lutyens is an excellent example of how we combine practicality and durability with aesthetic appeal, resulting in a striking piece of outdoor wooden furniture that fits a private back garden as well as a public park, churchyard or corporate plaza.
Established in 1990, we've been creating superior outdoor wooden furniture for over 25 years. In this time we've gained a superb reputation for celebrating the traditional whilst retaining a sense of fun and imagination, with projects over the decades ranging from just 6 to a whopping 5,000. Needless to say, the vast majority of our product ranges are at the more affordable end of the spectrum, and you can find a full list of products and prices right here.
As well as quality and consistency of product, we also pride ourselves on exceptional customer experience. From your initial enquiry right the way through to after-sales care, we're here to help you find the perfect piece of outdoor wooden furniture to suit your specific needs. In fact, we're so dedicated to customer satisfaction that we'll come up with a solution if there isn't one available. This is achieved by making use of our bespoke garden furniture service, offering the ability to design and build products to fit even the most uncompromising and bizarre spaces.
And it isn't just about private homes. We supply street furniture to local authorities, hospitals, businesses, churches, factory sites, heritage organisations, schools and tourism boards on a regular basis. From coast to coast and everywhere in-between, not to mention a few European locations, we've supplied picnic tables, gazebos and pergolas far and wide. We also build striking noticeboards, signposts, bollards and cabins, helping people to read community news, find their way around, park effectively and wait for a bus in comfort and style.
During this process, we're never waver from our serious commitment to looking after our planet, using every piece of material as efficiently as possible and keeping wastage and carbon emissions to an absolute minimum. With all of our hardwoods, softwoods and panel materials sourced from well-managed forests around the world, we then reuse and recycle materials where appropriate. Working to accommodate environmental timber standards, including investigating the accreditation of an FSC (Forest Stewardship Council) Group environmental certification policy, you can rest assured that your new bench set is ethically designed and lovingly made.
Want to know more? Get in touch today and we'll answer any questions you have, as well as recommend the ideal product to suit your requirements.