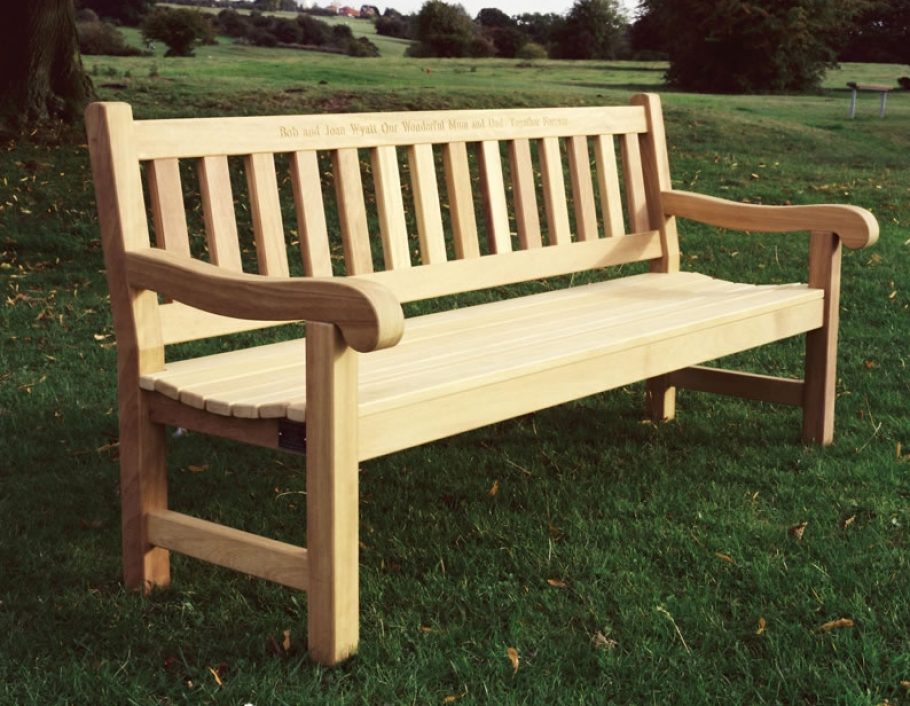 The Mendip Memorial Bench
Posted on September 01, 2015
With summer in full swing, people's diaries are filled with garden parties, barbecues, festivals, bike rides, seaside trips, group walks and days out with the family. It's also the time of year when we at Woodcraft UK are particularly busy, with customers as diverse as local authorities, hospitals, schools and private individuals placing orders for our beautiful, handcrafted furniture.
One of the most popular products at the moment is the Mendip memorial bench, which we believe to bean especially impressive creation. Robust, weather-resistant and perfect for all environments, it's also a highly attractive piece of furniture thanks to its gentle curves juxtaposed against strong, straight lines. You may well have seen a Mendip memorial bench during a countryside walk or whilst strolling through your town centre, as we've shipped units all across the UK. Available in options that are four feet wide to double that length, the stylish and sturdy expertly designed seat can accommodate quite a few bums, making it ideal for practically any space, no matter how large or small.
As with all of our products, the Mendip memorial bench can be enhanced through a range of options, including alternative top rails, fixings and security. The most popular additional feature is a plaque or engraving, for which Woodcraft UK is widely celebrated and respected. Whilst plaques come in bronze aluminium, polished bronze, silver and gold finishes, adding an element of sophistication and context, an engraving can take any form you wish. As for the message, it's entirely up to you; tributes and memorials are often chosen, but we've had a few customers ask for their favourite quote, song lyrics or personal mantra to be added. Whatever you need, simply let us know and we'll eternalise it.
Despite summer being the busiest season, our delivery time and pre- and post-sales service remain the same as during the rest of the year. This is because we hold the customer experience in the highest regard and want to make you happy, so if there's anything unique that you need, please don't hesitate to ask. Whatever you order, you can rest assured that it has been designed and created by a dedicated craftsman using ethically sourced products and to a strict code of operations, not to mention an advanced aesthetic standard.
If you'd like to find out more about our unique products or have a query, please get in touch through our Facebook, Twitter or contact form. We'd also love to see your own memorial benches in action, so please do share your photos with us on our social media channels.