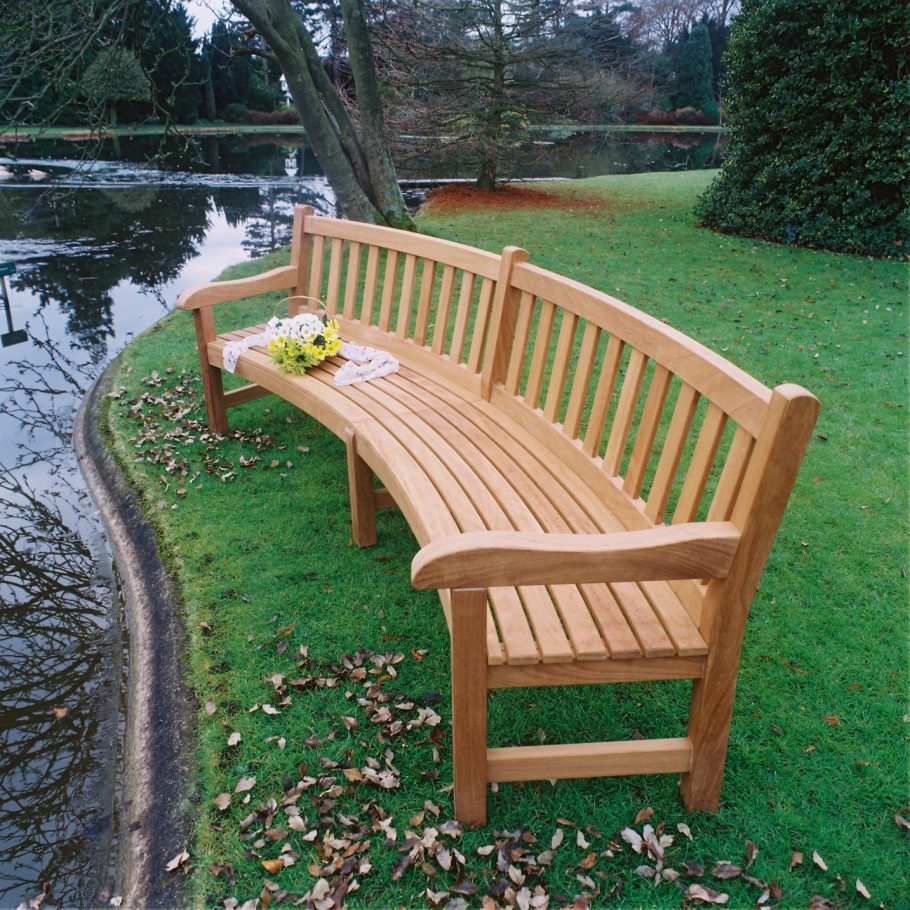 Bespoke furniture for every requirement
Posted on August 07, 2015
Over the last twenty-five years, Woodcraft UK has created a range of popular products that have been used across the UK. From local authorities to private customers, from parks and seashores to gardens and secret sanctuaries, we've supplied memorial benches, tables, gazebos, pergolas and all manner of other handmade wooden furniture to practically every county and for every kind of use you can imagine.
Some of our ranges have proven so popular that they've become iconic of Woodcraft UK, such as the Scarborough wooden bench and Waveform bench lines of furniture. Others have come and gone, and perhaps they'll return one day when current tastes have realigned with their styles. And then we have bespoke wooden benches, which is where uniqueness and customisation are taken to a whole new level.
Whilst the majority of our products come in different sizes and with a range of options, some people's outdoor spaces are particularly small, narrow or strangely shaped. When this is the case, bespoke wooden benches are a godsend, giving you the opportunity to have a beautiful, high quality and robust one-off item created to your precise requirements, measurements and taste.
Examples of when bespoke benches come in especially handy are compact gardens, restricted access to a space, the preference for furniture to work around features instead of vice versa, or simply the desire to own a totally original and distinctive item, which can prove a real eye-catcher and conversation starter. This is how Woodcraft UK has developed a high level of versatility over the years, working to our customers needs rather than trying to sell them a product that won't quite work in its surroundings.
As with all of our other luxury outdoor furniture, your bespoke memorial bench or picnic table can be designed in hardwood iroko, African teak or English oak, all of which are sturdy, weather-resistant, comfortable and aesthetically designed to look absolutely fantastic. Perhaps you need a bench that squeezes into a tight spot, fits into or around a corner, circles a tree or curves with a path. Maybe you have precise design elements in mind, even if it's something you've never seen before. It could be elaborate and artistic or simple and practical, or even a combination of all four if you have something really interesting in mind; simply tell us what you need and we۪ll turn it into a reality.
Then there are the usual add-ons, such as engravings and plaques, which can pay tribute to a loved one, eternalise an event, or simply share a favourite quote, saying or joke. You could also have the bench secured to the ground, be it grass, soil, tarmac, concrete or paving stones. It really is up to you, so have a good think about what would work best because there's no limit to what we can supply.
Woodcraft UK's creative and technical expertise is matched by our emphasis on customer satisfaction. Every order regardless of size receives the same high standard of individual attention. Get in touch today and let's have a chat about what we can create together.