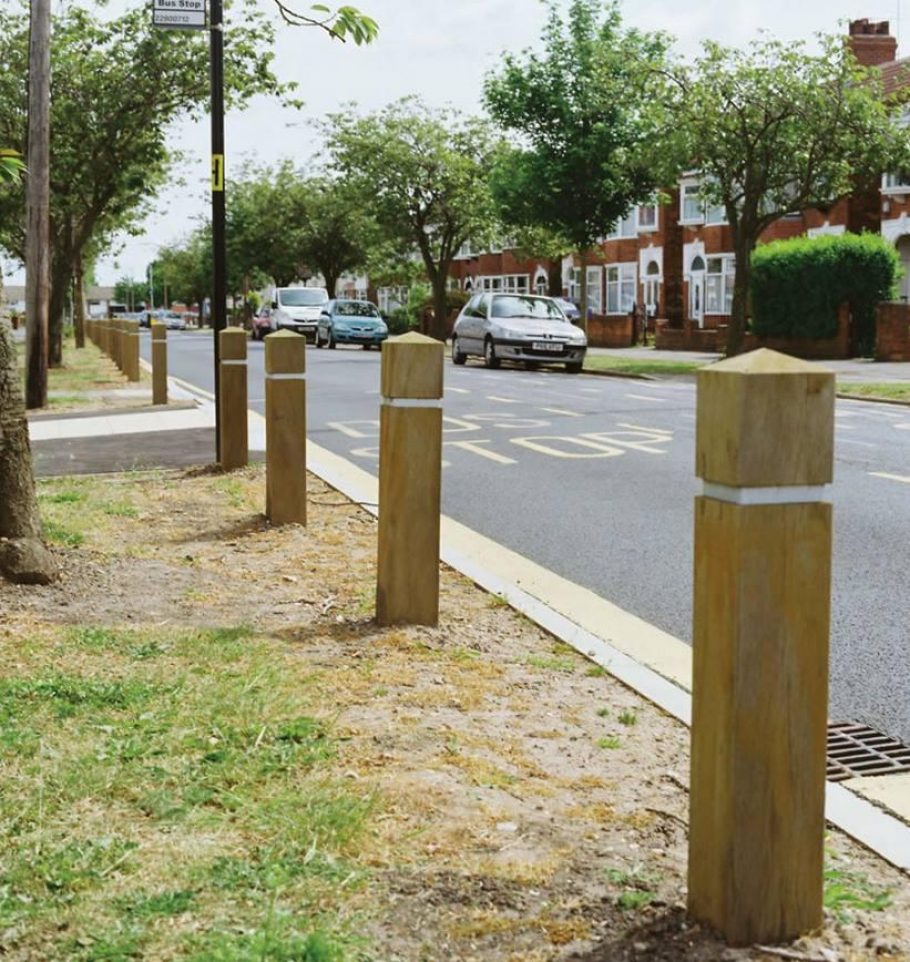 Timber bollards for parking control
Posted on August 20, 2014
Whether your job is based in an office block, a school, a hospital, a shop or even a power plant, all workplaces can suffer from a shared problem: haphazard, illegal and sometimes even dangerous parking. Also residential areas such of Hull's and indeed Yorkshire's urban dwellings are often Victorian built town houses leaving street side parking the only option for a lot of residents. With parking space in short supply it can be a temptation for drivers to park on grass verges causing obstructions for pedestrians.
It happens on a daily basis all around the world, and chances are you may have even done it yourself at some point. It could be something as simple as parking somewhere you shouldn't whilst picking up a package, or being extra naughty and leaving the car in an easily accessible staff car park so that you can do your shopping, but even the most innocent motives can cause hassle for the company that owns the space.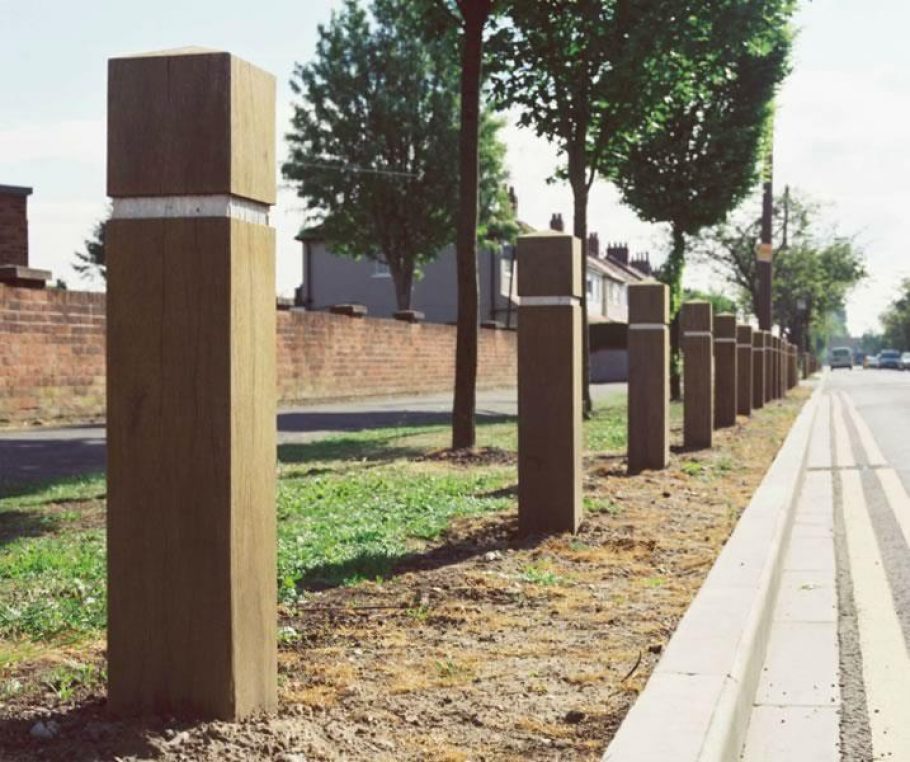 This might not seem like a big deal, possibly even a case of First World problems, but rogue parking can hinder everything from parcel deliveries to people trying to get home, and sometimes even fire drills and real emergencies. Add to that the possibility of the vehicle not being covered by the property's insurance in the event of an accident or incident, and suddenly the problem becomes all the more serious for the car owner. As for the staff who work there, seeing a complete stranger park in a spot allocated to their co-workers or delivery drivers can be irritating and really mess up their day, possibly even leading to very angry notes that they might later regret writing.
This is one of many scenarios where wooden bollards come in extremely handy. With six popular designs (Flat Top, Chamfer, 4-Way Weather, Point, Bevel and Oval), Woodcraft UK can produce sturdy, weather-resistant and aesthetically pleasing wooden bollards to any shape, size and specification. With the choice between durable hardwood and pressure-treated softwood, these expertly handcrafted posts can be used as distinctive markers or even sturdy barriers to enforce parking regulations in any environment imaginable.
Woodcraft UK also offers the option to include a reflective band, insert or plaque on your wooden bollards. Reflective bands provide excellent visibility even in the lowest lighting, helping to prevent collisions. Inserts and plaques are ideal for both general notices (e.g. Staff parking only; No entry) and customisation (e.g. Office Manager; Reserved for John Venn), giving sneaky drivers no excuse for accidentally using the space.
Timber bollards even help to make parking more efficient for staff, as they can be used as markers to measure out the spaces. This often works even better than surface markings, as the bollards are visible to the driver from all angles, even when reversing. Also, unlike painted lines, bollards don't wear away over time, so they're a sound long-term investment.
As with our entire range of products, our hardwood and softwood timber bollards are created using only the finest ethically sourced materials, all to the highest standards. For more information, head over to our timber bollards Yorkshire page or call Woodcraft UK on 01482 887921 and let us know how we can help.