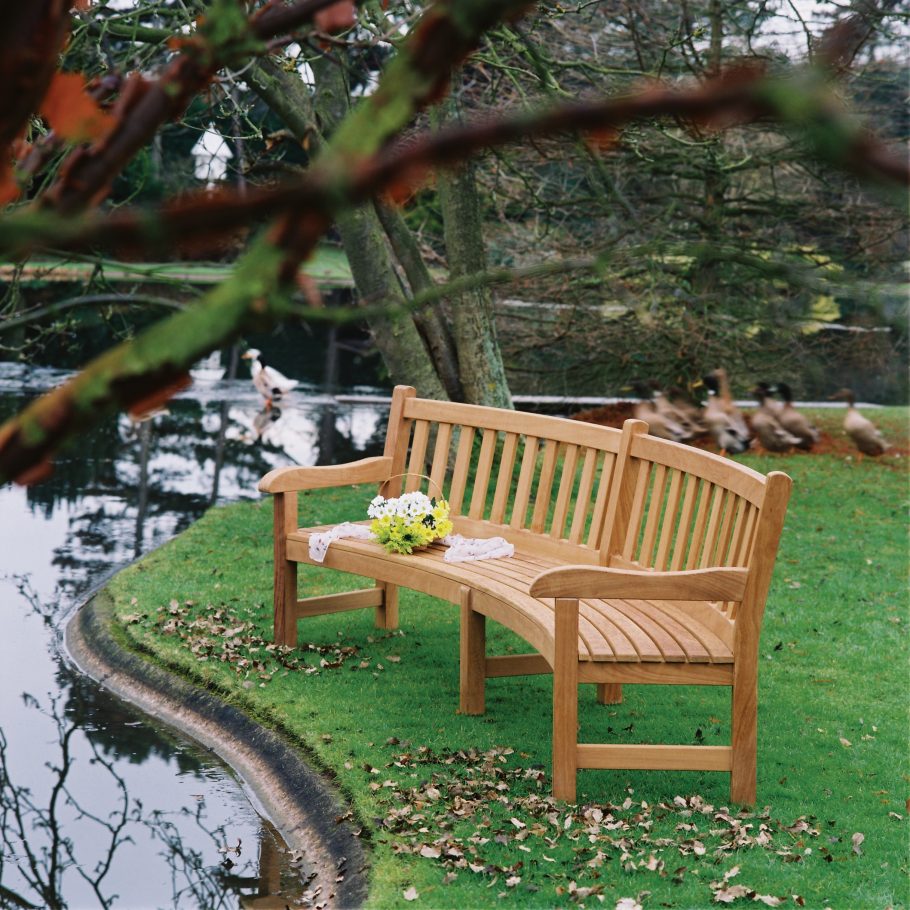 Memorial benches : the perfect gift for a worthy cause
Posted on July 12, 2014
Be charitable
There are many different ways to give to a charity or an organisation that means a lot to you. The obvious ways are to drop some coins into a donation bucket, set up a direct debit, send a cheque, or back an individual's involvement in an event, which could be anything from a marathon to a sponsored diet. The important thing is that you're helping a cause or mission that you believe is important.
In-kind sponsorship
When giving to an organisation, it doesn't have to be counted in pounds and pence. Many people and businesses donate items that the recipient will find useful, such as surgical equipment to a hospital, toys to a nursery, or even timber and paint to a theatre for use in a production. However, making sure that this gift will be of use is very important you wouldn't want to later find out that your gift is simply taking up space and not doing much good.
The ideal gift
A piece of garden furniture is perfect for any organisation. Whether the recipient is a school, hospice, local council, church, or even an independent business such as a coffee shop or nursery, as long as they have an outdoor area you can't go wrong.
Visit their site
We recommend that you visit the organisation first, this way you can take a look around and visualise what kind of gift would work best. If they don't have much space, a hardwood planter would be an excellent option, also presenting them with the opportunity to enjoy a little gardening. If they have a large outdoor area that's a little sparse, an outdoor bench or garden table would make it far more welcoming and jolly. If, on the other hand, they already have garden benches and outdoor tables, you could choose something unique and special, such as a wooden pergola or hardwood gazebo, or even a relaxing cabin.
Nice and easy
To make it as smooth and simple for the recipient as possible, you can also organise the delivery and installation of the item. If it needs securing to the ground or wall, find out when the best time for this would be. Imagine how happy you'll make them when you show that you have it all in hand.
Personalise it
By adding a plaque to the item, you can present your support in a tasteful and long-term way. This could be a brief message with your company name, or you may wish to go a little more in-depth and explain why you've chosen to donate to this particular organisation. It really is up to you.
Spread the word
When individuals and organisations donate to a worthy cause, they often try to get a little publicity out of it, such as contacting the local press, radio stations, community newsletters and websites. If it's a national charity, you could also get in touch with their head office to see if they can spread the word to their branches and customers, as well as through their social media channels. This isn't poor form; in fact, a little media coverage also helps the recipient and offers a feel-good article for the reader, so it's a win-win situation.
Repeat as needed
Perhaps you want to spruce up the communal garden of a care home with a commemorative bench, or help a local community centre by donating a wooden or steel notice board. Maybe a primary school needs timber bollards for their car park but doesn't have the available budget, or a parish council requires new fingers posts to direct visitors to nearby attractions. It's completely up to you what you donate and who it's to, all you need to do once you've decided is call Woodcraft UK on 01482 887921 and let us know how we can help.