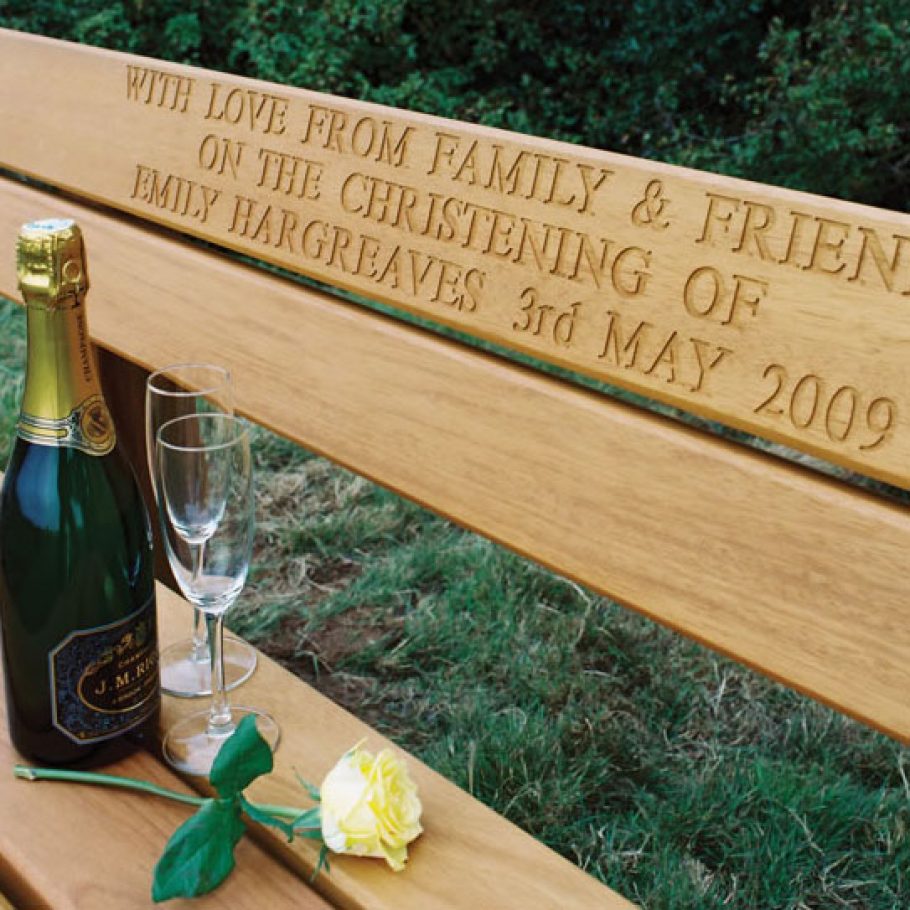 Engravings that tell a story
Posted on June 16, 2014
A popular choice
Solid plaques and wood engravings are becoming increasingly popular with both commercial customers and the public. Ranging from professional and stylish to warm and heartfelt, this form of customisation is chosen for a range of reasons, from celebration to commemoration.
Get your message across
Chances are that on a few occasions you've taken a break in a park or communal garden, outside a bar or on private grounds, and the seat you've chosen to relax on presented a message to the public. Quite often this could be thanking a philanthropist for a generous contribution, perhaps even for donating the bench itself. Sometimes it's in memory of a member of staff, or it could offer a message of gratitude to the reader for visiting the grounds. Whatever the case, plaques and engravings are the perfect way to subtly yet effectively communicate a message.
Ideal for any environment
Universities often have benches with plaques paying tribute to former lecturers. Likewise, hospitals, schools and churches use them to thank a benefactor for their generous contribution and support over the years. Many theatres pay homage to major patrons, whilst pubs might have indoor and outdoor furniture that tells a tale. City councils also regularly give thanks to leaders and mayors past and present by adorning public spaces with attractive plaques. However, it's not uncommon to find engravings on seats in homeowner's private gardens too, as this adds real individual character to the surroundings.
Choose your style
Woodcraft UK has the capability to produce and engrave charming commemorative and presentational plaques in a variety of durable materials, including timber engravings and memorial monuments, metal badges, steel etched plaques and plastic embossed badges. Your message means a lot to you, so we offer the opportunity to choose an appearance that perfectly matches its sentiment.
Let the wood do the talking
If you really want your message to stand out, we can integrate it into the very timber itself. Commemorative inscriptions, family crests and ornamental embellishments can all be engraved directly into the woodwork, creating a truly special piece of furniture that brings back memories, celebrates heritage and looks absolutely beautiful.
Be unique
Plaques and engravings don't always have to be in memory of someone or pay tribute to an event, and they don't necessarily have to be serious or profound. Even if you'd like something witty or silly adding to a plaque, or a quote from your favourite movie engraved into a bench, just give Woodcraft UK a call on 01482 887921 and tell us what you have in mind. Remember: it's your furniture, so make it totally personal.