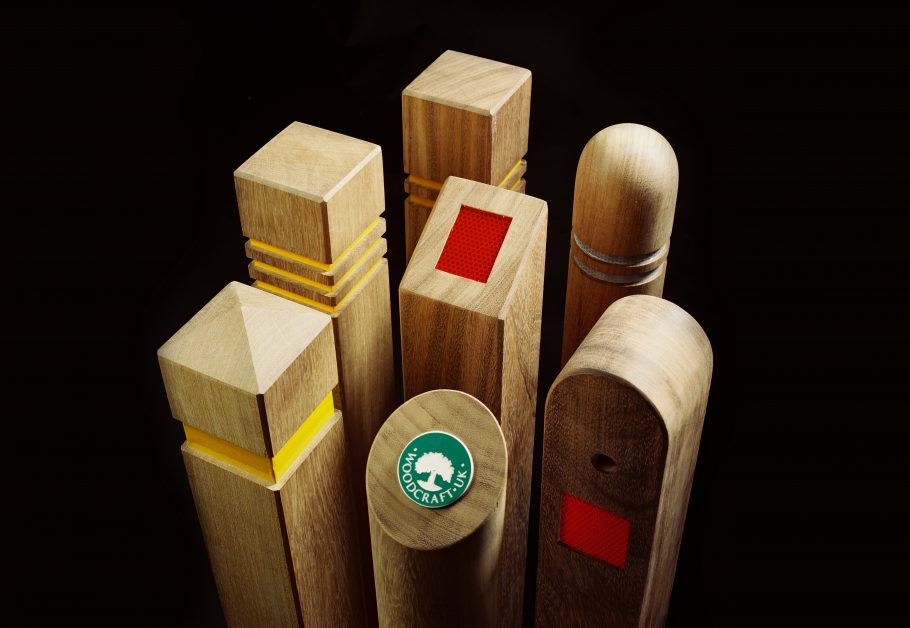 Timber bollards for parks and gardens
Posted on April 01, 2012
There's nothing quite like a day out in the park. Surrounded by greenery and with a gorgeous blue sky above, it's a brilliant way to relax, take a stroll, get some exercise, find a little alone time with a good book or catch up with friends over a packed lunch, game of football or just a bit of lazy sunbathing.
The best parks are those that have plenty of wide open spaces with some secluded spots dotted around, such as rockeries, aviaries and picnic areas. In order to make areas like this easy to enter by foot but not accessible by car, councils often use wooden bollards. The reason for this is because they not only do the job, but also complement their surroundings far better than their metal, plastic or concrete counterparts ever could.
Woodcraft UK offers a wide range of stylish and aesthetic timber bollards, handmade by skilled professionals who are passionate about their craft. Our six most popular designs are Flat Top, Chamfer, 4-Way Weather, Point, Bevel and Oval, but if you have a specific shape or size in mind, we're very happy to oblige. Both the durable hardwood and pressure-treated softwood models are ideal for parks and community spaces, as they combine sturdiness with safety unlike many other zone markers, timber bollards don't have sharp edges or points that can snag clothing.
A few of our customers have told us that once installed, they allow cultural projects access to their timber bollards. This has resulted in everything from art sessions to public competitions, with visitors painting the bollards in a variety of colours and patterns. We love this idea, as it makes our wooden bollards an even larger part of the community and inspires people of all ages to embrace their creativity and express themselves.
Another advantage is that our hardwood and softwood timber bollards can be purchased in any quantity, so if you later decide that you need more, simply get in touch! We're always very happy to help you get everything spot on, which is why our helpful advice and customer service are second to none.
As well as large parks, small gardens can also benefit from our timber bollards. Some customers purchase low quantities to act more as signposts rather than barriers, whilst others find that wooden bollards with key information or polite notices work well amongst flowerbeds and fish ponds. This can be achieved with the inclusion of an insert of plaque, engraved with any message you desire.
So whether your park or garden has a wildlife sanctuary or a sandpit, award-winning floral displays or a huge pond full of Koi carp, we're confident that our wooden bollards can be put to excellent use.
As with our entire range of products, our hardwood and softwood timber bollards are created using only the finest ethically sourced materials, all to the highest standards. For more information, head over to our timber bollards Yorkshire page or call Woodcraft UK on 01482 887921 and let us know how we can help.