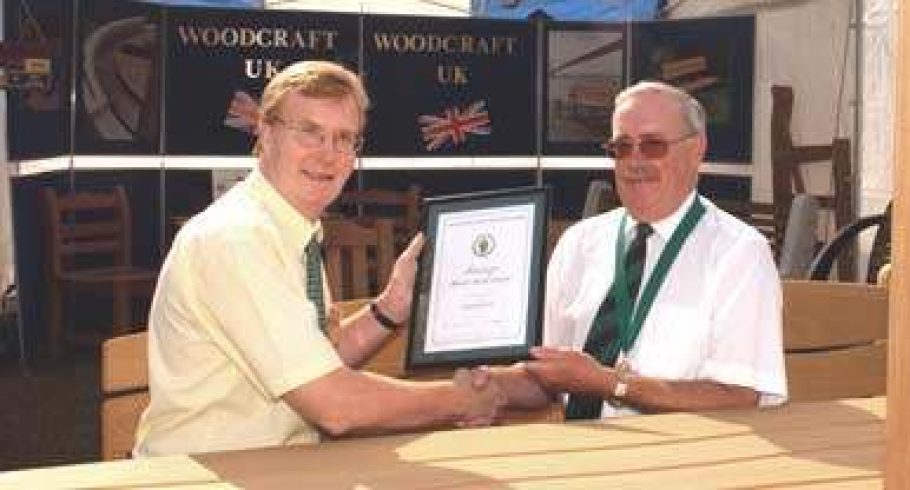 Woodcraft UK receive award for Outstanding Design
Posted on September 01, 2010
Mike Davidson, founder and proprietor of Woodcraft UK, receives the Bronze Award for Stand Layout at the Institute of Groundsmanship (SALTEX) International Exhibition at Windsor.
Catering for all who are involved in the Groundcare Industry, this annual exhibition features several hundred trade stands and attracts visitors from all over Europe and further afield. Won against stiff competition, the Bronze Award was a significant acknowledgement of Woodcraft's exceptional design capabilities and the outstanding quality of its creations.
On accepting the award from actor John Cleese, Mike said: "It is an honour to accept this award, it's accolades like these that give you the motivation to continue striving to make the best quality garden furniture".